Welcome to the event website of the Knowledge Sharing Network Event, 28 March 2018.
Country Risk Assessment: A Behavioral Perspective
How to mitigate Country Risks when going abroad?
When deciding to expand activities overseas SME's often fall short in their appropriate Country risk assessment, which are either incomplete, biased or both.
That can occasionally result in unnecessary international hazards faced by companies and therefore potentially impact on value creation to its stakeholders.
In this Keynote session, Dr. Henk Van der Berg will  discuss the question "In what way can decision makers be supported in executing country risk assessment?" suggesting two potential solutions. The first solution explores the forecasting  of country risks while preventing biased judgment from occurring, while the second solution views country risks not as calculable risks but as uncertainty and, as such, deviates from traditional methods of forecasting.
On this page you can find all information about the programme and how to register. 
We look forward to seeing you on 28 March 2018. 
Kind regards,
Martin Ford and Arjen van Klink 
HR Business School Graduate Department and Research Centre Business Innovation
Knowledge Sharing Network Event - Master Students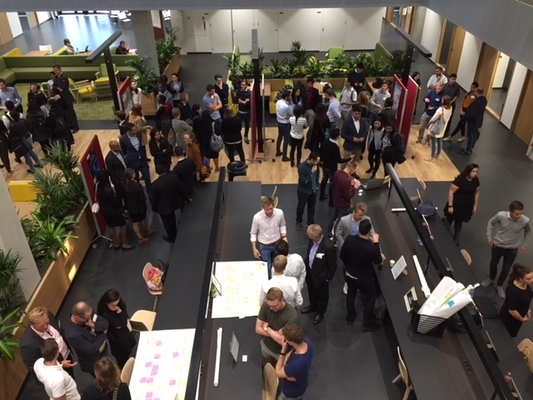 Registration website for Knowledge Sharing Network Event - Master Students
Rotterdam Business School v.de.reus-boer@hr.nl
Rotterdam Business School v.de.reus-boer@hr.nlhttps://www.aanmelder.nl/100384
2018-03-28
2018-03-28
OfflineEventAttendanceMode
EventScheduled
Knowledge Sharing Network Event - Master Students Knowledge Sharing Network Event - Master Students 0.00EUROnlineOnly2019-01-01T00:00:00Z
Rotterdam University of Applied Sciences Rotterdam University of Applied Sciences Kralingse Zoom 91 3063 ND Rotterdam Netherlands