Information presenters
Armenia
Arakel Karapet (IBM)
Coca-Cola HBC, Armenia
Australia
The experience abroad has made me discover my talents and interests.
Paula van Heeren (IBL) (photo)
Quot8, Sydinia Australia
Naomi Wan (IBL)
Backpackers World Travel, Brisbane Australia 
An experience of a lifetime in down under
My internship experience in Australia 
Daphne van Herk (IBM) (photo)
Sofitel Sydney Wentworth Hotel, Melbourne Australia
The Down Under experience in Melbourne
Kayen Zheng  (IBM) (photo)
Australian British Chamber of Commerce, Melbourne, Australia
France
Miriana Pittau (IBL)
So Cloz, Paris, France

Eva Schreuder (IBL)
Design market, Paris, France
Germany
"I've been to Düsseldorf and this experience made me realize great things never come from comfort zones."
Velina Veleva (IBL) (photo)
Henkel AG, Düsseldorf, Germany
Travelling is not expensive, it is priceless
Anastasia Zlatkova (IBL) (photo)
pm2am GmbH & Co. KG, Wuppertal, Germany
Bozhidar Dimitrov (IBL)
Marriott Hotel Holding GmbH , Frankfurt, Germany
Finance and Accounting at the largest hotel company in the world
Jesper Jacobs (IBL)
Right People Group GmbH, Berlin, Germany
Mark Göbel (IBM)
Savings United, Hamburg, Germany
Hungary
Tamás Vályogos (IBM)
General Electric, Budapest, Hungary
India
Anna Jesior (IBL)
Blue Tree Consultancy, Bengalura, India
Malaysia
my internship experience in Kuala Lumpur
Rosalyn van Dijk (IBL) (photo)
DIA Brands, Kuala Lumpur, Malaysia
I have been to Kuala Lumpur and I learned that great things come from broadening your comfort zone
Roos van Dulst (IBL) (photo)
Malaysian Dutch Business Council, Kuala Lumpur, Malaysia
Gislaine Schravesande (IBM)
IDEAS Academy, Kuala Lumpur, Malaysia
Ünsal Döymaz (IBM)
AQ Services, Kuala Lumpur, Malaysia
Don't think, just go!
You Can Lah! 
Manuela Zajk (IBM) (photo)
Wild Asia, Kuala Lumpur, Malaysia
The Netherlands
Vladi Popchev (IBL)
Jacobs Douwe Egberts, Utrecht, the Netherlands
Benjamin van Bavel (IBM)
Coty, Schiphol, NL

Flavorful Experience
Zina Bankasli (IBM) (photo)
Unilever, Rotterdam, the Netherlands
Mirrasul Azimbayli (IBM)
Riwal Holding Group, Dordrecht, the Netherlands
Cristina Toma (IBM) (photo)
Tesla, Tilburg, the Netherlands
New Zealand
Matthias Nieuwenhuijse (IBL) (photo)
Balle Bros Group Limited (Agricultural sector), Pukekohe (Auckland), New-Zealand
 
South Africa

Ricardo Pauw (IBL)
Cape Town, South-Africa 
Emmy Brückner (IBL)
Lourensford, Somerset West, Zuid-Afrika

Spain
The Wonders of Sevilla
Yami Maduro (IBL) (photo)
CheKin Digital Solutions S.L, Sevilla, Spain
Christine Engelmoer (IBL)

Eva Exmann (IBL)
Europe Language Jobs , Barcelona, Spain
Miks Podnieks (IBM)
SafeGear, Barcelona, Spain
If you choose a job you love, you won't ever have to work a day in your life
Sladjan Stojadinovic (IBM)
Hewlett Packard Enterprise, Barcelona, Spain
Akos Buza (IBM)
Underwriters Laboratories, Barcelona, Spain
Your time is limited; so don't waste it!
Rody Tiwon (IBM)
Babel Profiles, Barcelona, Spain
Niels Bolt  (IBM)
Europe Language Jobs, Barcelona, Spain

St. Maarten
Nigel Lalman (IBM)
Princess Heights Boutique Condo Hotel , St.Maarten
Suriname

Pablo Venema (IBM)
Onderwijsmanagement, Paramaribo-Suriname
Thailand
Arlon Moniharapon (IBM)
Co van Kessel Bangkok Tours, Bangkok, Thailand
United Kingdom
Kirsten Bijl (IBL)
Kidsorted, London, UK
​
6 months in Southampton
Luis Granja Baltazar (IBL)
Captec Limited , Southampton / United Kingdom
USA
Joeri Leemans (IBM)
Badger Maps, San Francisco, USA
Meet & greet internship fair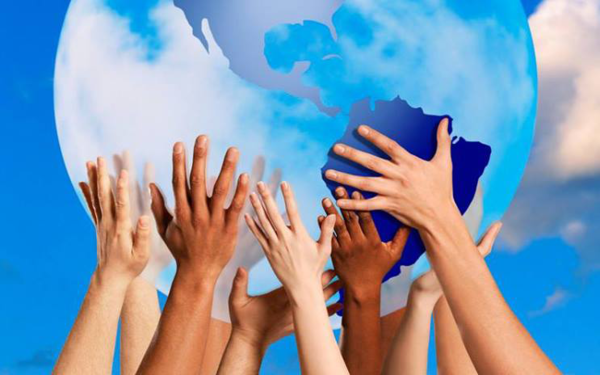 Registration website for Meet & greet internship fair
Rotterdam Business School beb-rbs@hr.nl
Rotterdam Business School beb-rbs@hr.nlhttps://www.aanmelder.nl/106960
2019-03-12
2019-03-12
OfflineEventAttendanceMode
EventScheduled
Meet & greet internship fairMeet & greet internship fair0.00EUROnlineOnly2019-01-01T00:00:00Z
Rotterdam Business SchoolRotterdam Business SchoolPosthumalaan 120 3072 AG Rotterdam Netherlands