Disclaimer
Maastricht University will treat your personal information confidentially and in accordance with the Dutch Data Protection Act. It will only be used for the purpose of sending information regarding this event. Moreover your data will be used for internal analyses regarding to improve our activities.
I you have any questions regarding your registration please contact: info-scholen@maastrichtuniversity.nl
If you have questions regarding the use of your personal information, you can contact privacy@maastrichtuniversity.nl.
Thank you drinks!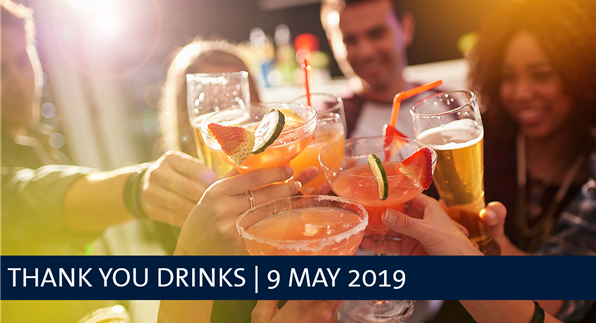 Registration website for Thank you drinks!
Team thank you drinks:info-scholen@maastrichtuniversity.nl
Team thank you drinks:info-scholen@maastrichtuniversity.nl
2019-05-09
2019-05-09
Thank you drinks!Thank you drinks!0.00EUROnlineOnly2019-01-01T00:00:00Z
Student Service CentreStudent Service CentreBonnefantenstraat 2 6211 Maastricht Netherlands