Join us for the Rotterdam Global Entrepeneurship Week 2019!
The Global Entrepreneurship Week 2019 will be a true international and entrepreneurial experience. Students, lecturers and experts from around the world will work together on this year's theme:
The INTRA and ENTREpreneur of the future
Many successful entrepreneurs, marketers, lecturers and the Rotterdam Business School at Rotterdam University of Applied Sciences will combine forces with one goal: to inspire and help students to develop an entrepreneurial mindset that they will benefit from for the rest of their lives. The week will consist of thought-provoking key-note speakers, a start-up competition and edgy, challenging workshops. Last but not least, a big surprise will fuel the entrepreneurial mindset in all of us.
This event is the world's largest celebration of innovators and job creators, who launch start-ups that bring ideas to life, drive economic growth and expand human welfare. The Global Entrepreneurship Week will inspire people all around the world through local, national and global activities that are designed to help them to take the next step in their entrepreneurial journey. Unlock your potential and prepare yourself for connection, excitement and inspiration!
What to expect?!
Hands-on workshops that will inspire you
Dynamic speakers who will motivate you
Trial and error: learn from the best
Have fun and unlock your "creative" potential
Become a true network guru
Bring your 'A' game and be ready for the future!
Global Entrepreneurship Week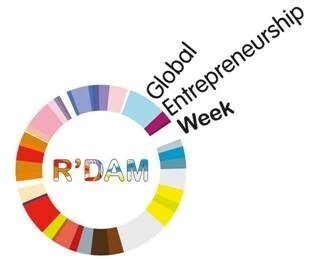 Registration website for Global Entrepreneurship Week
Hanna Fazzari and Takpin Lam (Assistants of International Relations)com-international@hr.nl
Hanna Fazzari and Takpin Lam (Assistants of International Relations)com-international@hr.nlhttps://www.aanmelder.nl/110144
2019-11-18
2019-11-22
OfflineEventAttendanceMode
EventScheduled
Global Entrepreneurship WeekGlobal Entrepreneurship Week0.00EUROnlineOnly2019-01-01T00:00:00Z
To be announced
To be announced