Rotterdam has many great well connected accommodation options for your stay. Since it could be your first time in Rotterdam, we would like to provide you with some information regarding accommodations during The Global Entrepreneurship week.
Tips and recommendations
We have an interesting offer for the following places:
The less expensive options are:
The King Kong Hostel, Easy Hotel, Ani & Haakien Hostel, StayOkay Hostel and Hostel ROOM Rotterdam are one of the cheapest options for your stay in the city. All four ho(s)tels are located in the heart of Rotterdam, very close to various nice bars, restaurants, tourist attractions and shops. Besides that, these ho(s)tels are perfect for meeting fellow students and young backpackers.
If you are looking for an iconic location, we would definitely recommend the StayOkay Hostel. The StayOkay Hostel is located right in the middle of the city centre, in the iconic Cube Houses. These houses, designed by Dutch architect Piet Blom, are a big tourist attraction and a must-see when you are visiting Rotterdam. Since the metro is located right next to this hostel, you will only be a 15 min ride away from our university.
Rotterdam's upscale and 4* Hotels
Novotel Brainpark Rotterdam
Novotel Brainpark is a modern 4-star hotel, located 13 minutes by car from the city centre, or metro ride. It offers modern, spacious accommodations with panoramic views of Rotterdam. This hotel is located across the street from our campus building. 
NH Atlanta Hotel
This hotel is located right in the city Centre of Rotterdam, and close to our City Hall and the World Trade Centre.
CitizenM Hotel Rotterdam
At this hotel you will be close to our historical harbor and the Blaak area "Market hall" . In the Oude Haven (Old Port) Rotterdam, the brand new citizenM Rotterdam is a stylish contemporary hotel with great views of the city. Since it is located in the Blaak area, you will reach in about 15 minutes by public transport our university campus. 
Inntel Hotels
This luxurious 4-star design hotel is located right in the centre of Rotterdam, at the foot of the iconic Erasmus Bridge. The rooms have all the amenities you need for a comfortable stay. From almost every window of the hotel you will have an amazing view of the Maas river. The different characteristics of the surrounding water have been used in the decoration of the rooms.
From the Inntel Hotel the Rotterdam University of Applied Sciences is easily accessible by public transport (20 minutes) and all the main tourist attractions, shops and nightlife are within walking distance. All prices may vary between €75,- and €100,-.
You can book rooms upon availability through the indicated websites. Of course it's also possible to book via the Booking.com site and reserve a room there.
Global Entrepreneurship Week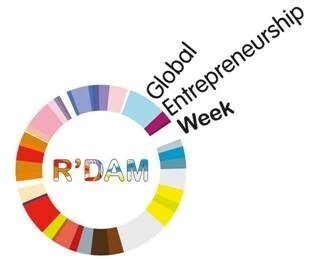 Registration website for Global Entrepreneurship Week
Hanna Fazzari and Takpin Lam (Assistants of International Relations)com-international@hr.nl
Hanna Fazzari and Takpin Lam (Assistants of International Relations)com-international@hr.nlhttps://www.aanmelder.nl/110144
2019-11-18
2019-11-22
OfflineEventAttendanceMode
EventScheduled
Global Entrepreneurship WeekGlobal Entrepreneurship Week0.00EUROnlineOnly2019-01-01T00:00:00Z
To be announced
To be announced