Travel information
BELGRADE
The Serbian capital city of Belgrade (meaning "white city") is one of the oldest cities in Europe and the only one built on the confluence of two rives – the Danube and the Sava. As part of former Yugoslavia, Serbia has many neighbours including Romania, Hungary, Croatia and Bulgaria. Belgrade is quite central and due to the country's chequered past its architecture sees socialist blocks mingled between art nouveau masterpieces, and remnants of the Habsburg legacy contrast with Ottoman relics and socialist modernist monoliths. One of the must-see buildings is The Church of Saint Sava which is one of the largest church buildings in the world. Indeed, the construction project, which started in 1935, is so immense that interior detail, including mosaic work, is still being added today. Belgrade enjoys a reputation as an all-year party city, with a vibrant and diverse party scene spanning everything from jazz to Gypsy folk and techno.
GENERAL INFORMATION
This is an overview of practical information, that can be useful when travelling to Serbia and the 2020 Kickoff event. This webpage holds relevant and important information about the destination, the program and the hotel you will be staying at.
Climate
In Serbia, the climate is moderately continental, with cold winters and hot summers. The weather in Belgrade in January is wet (with an average of 89mm of precipitation over 14 days). The climate is rather cold with the thermometer averaged maximum of 5°C. The minimum is 1°C. On this month of January, day length in Belgrade is generally 09:09. The sun typically rises at 07:13 and sets at 16:22.
Clothing
January in Belgrade is influenced by Humid Subtropical climate. The weather can vary between rain, fog or snow. The range of average daytime temperatures are around -1℃ and 9℃. Belgrade in January experiences cool days with heavily overcast sky.
Day time: Average 4°C.
Evening/night: Average -2°C.
Given the climate please ensure you bring warm clothing, we suggest multiple layers of clothing and don't forget your hat, scarves and gloves. Also, please bring decent walking/hiking shoes, as some of the activities for Thursday afternoon involve mixed terrain.
 
For the events during the day and evening on Wednesday the dress code is business casual (for gentlemen: Suit without tie (no jeans), for ladies: business suit or dress).
Thursday during the day the dress code is business casual, and for the evening there is a more relaxed approach – however, please remember how cold the evening will be so dress appropriately.
Currency
The official currency of Serbia is the Dinar (RSD). Credit cards are accepted in most hotels and shops, and nearly all ATMs accept international bank cards. The approximate exchange rate is €1 = RSD117.
Drinking water
You can safely drink water directly from the tap, as the fresh spring water is often found at monasteries. Bottled water is sold everywhere. We will make sure to provide beverages to take with you during daily activities.
Electricity
In Serbia the power plugs and sockets are of type F (standard 2-pin). This socket also works with plug C and plug E. The standard voltage in Serbia is 230 V and the frequency is 50 Hz. You can use your electric appliances in Serbia, if the standard voltage in your country is in between 220 - 240 V (as is in the UK, Europe, Australia and most of Asia and Africa). Manufacturers take these small deviations into account. Please make sure you bring along a travel adapter if your electric appliances do not meet these features.
Expenses during event
All hotel, food and drink costs during the program are covered by the Business Unit Cleanroom with the following exceptions:
Food & drinks after closing of official program or not approved by Dennis or Erik
Drinks from minibar in room
Food & Beverage in hotel on Tuesday night 14th of January
Phone calls made with hotel phone from your room
Flight tickets
You have booked your own flight tickets, please print these and bring them along with your passport to the airport. You alone are responsible for bringing these on the way to and from Serbia.
Guiding
We are supported by Rientjes and Partners under the lead of Britt Hubregtse and Jinke Hermsen during the entire event and all planned activities, we will be accompanied by a guide.
Health & Vaccinations
Please check your local recommendations when travelling to Serbia.
Insurance
During the event all Elis employees are insured by the group insurance for any damage caused to third parties, as well as a standard travel insurance. However, outdoor activities such as hiking, climbing etc. causing more risk are not included and require additional travel insurance. Therefore, we kindly ask you all to check your personal travel insurance and mark "outdoor" activities securing you are fully covered in case of any accidents, as this is NOT covered by group insurance.
Language
Serbia has only one nationwide official language, which is Serbian. Other languages spoken in Serbia include Hungarian, Romanian, Slovak, Rusyn, Croatian.
Luggage
Before flying, please check the maximum baggage allowance of your chosen airline and make sure your baggage meets all other requirements and restrictions. Your hand luggage must comply with the safety rules. Liquids must be presented in packages of a maximum of 100 ml each. These packages are contained in one transparent, resealable plastic bag of 1 litre maximum, which you have to show separately at check-in. You can take 1 plastic bag of 1 litre per person. More information about the requirements and conditions for your (hand) luggage can be found on the website of your airline.
Passport & Visa
A valid passport or valid identity card is required for travelling to Belgrade. Please make sure you carry one of these with you at all times. For EU, EEA, Brazilians, Russians and Swiss nationals, holders of ordinary passports do not require visas for visits of up to 90 days in a 6 months period starting from the date of the first entry. For those from elsewhere in the world (e.g.: South Africa) a visa is required. Before travelling to the Republic of Serbia, please check here whether you need a visa or not.
Medicines
If case you use (special) medicines, we strongly recommend you to ask your doctor or pharmacy for a prescription that is known internationally. 
Time
Serbia is in the Central European Time Zone (CET). CET is 1 hours ahead of Greenwich Mean Time (GMT+1).  
Telephone call with family at home
Please be aware that using the phone in your room or mobile for international calls comes with significant costs and at YOUR own expense. We recommend you use Wi-Fi calls as this is free of charge. When there is no possibility to call International and you need to contact home feel free to request using the phone from Dennis or Erik.
Transfers at arrival and depature
T.B.C.
Wi-Fi
In the hotel standard internet access is provided free of charge, while higher speed access is available at a surcharge.
Elis Cleanroom Kick Off 2020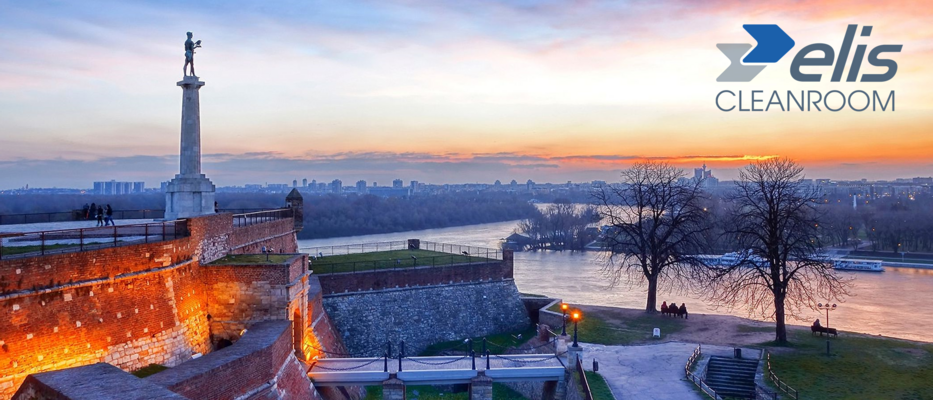 Registration website for Elis Cleanroom Kick Off 2020
Elis Cleanroom Kick Off 2020info@rientjes.nl
Elis Cleanroom Kick Off 2020info@rientjes.nlhttps://www.aanmelder.nl/113080
2020-01-15
2020-01-17
OfflineEventAttendanceMode
EventScheduled
Elis Cleanroom Kick Off 2020Elis Cleanroom Kick Off 20200.00EUROnlineOnly2019-01-01T00:00:00Z
To be announced
To be announced