Future Health @ TU Delft 
TU Delft | Health Initiative – 10 years
In ten years, the TU Delft | Health Initiative has made health innovation a core research theme at TU Delft. Now is the time to build on this foundation, and to set course towards an even bigger impact for a better society. Join us, on 23 January 2020, and beyond.
Technological innovation is vital to address society's health and healthcare challenges. Thirty percent of scientific staff are already involved in health-related research and TU Delft houses a wide range of unique high-quality research facilities, including the HollandPTC clinic. The Delft Health Initiative connects this community so it can bring innovative healthcare solutions to fruition –  your solutions. 
Existing and upcoming challenges in health and healthcare are highly complex and have a society-wide impact. Addressing these challenges requires a move from interdisciplinary collaboration towards a union of life sciences, health sciences, engineering and design. The new convergence agenda between TU Delft, Erasmus MC and Erasmus University puts us at the heart of this revolutionary shift.
There is more: with two new medical Bachelor's programmes (Nanobiology and Clinical Technology), and one new Master's programme (Technical Medicine), DHI aims to educate the next generation of health engineers.
The future of health is in our hands. Join us on 23 January 2020 for our Future Health Day. Together, we will celebrate TU Delft Health Initiative's 10th anniversary. We will look at achievements from the past ten years, and spark new ideas and instigate new connections and collaborations. Come and experience Delft Health Initiative 2.0. 
Date: January 23, 2020
Time: 09.30 – 16.30, followed by drinks & bites.
Location: TU Delft | Aula
FutureHealth@TUDelft Exhibition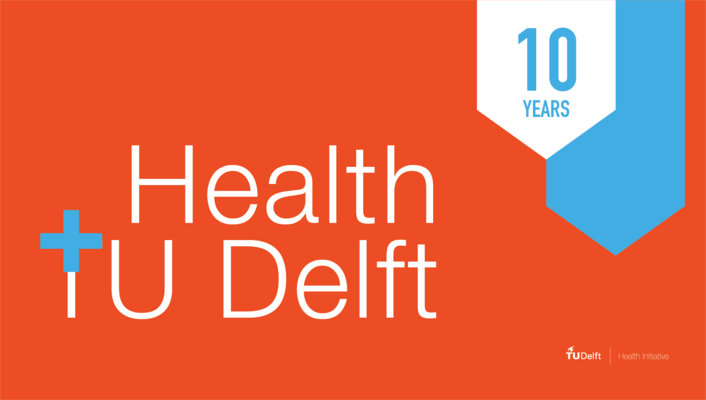 Registration website for FutureHealth@TUDelft Exhibition
Martine van Diepenbruggehealth@tudelft.nl
Martine van Diepenbruggehealth@tudelft.nlhttps://www.aanmelder.nl/114240
2020-01-23
2020-01-23
OfflineEventAttendanceMode
EventScheduled
FutureHealth@TUDelft ExhibitionFutureHealth@TUDelft Exhibition0.00EUROnlineOnly2019-01-01T00:00:00Z
TU Delft, Aula TU Delft, Aula Mekelweg 5 2628 CC Delft Netherlands