Exhibitors
Together, we will celebrate TU Delft Health Initiative's 10th anniversary on 23 January 2020 with our Future Health Day.

 

We will look at achievements from the past ten years, and spark new ideas and instigate new connections and collaborations. 
Future Health Day
During the Future Health Day there is the possibility for researchers and partners of TU Delft to showcase their research in an interactive exposition. A wide range of health care enthusiasts is expected to be present, including research partners from both the medical and technical field, partners from the Medical Delta, and stakeholders and other funding possibilities. 
Health Lecture
In the evening there will be a separate health lecture on 'medische technologie van morgen', which also includes an exhibition. The focus of this event will be on the local public and healthcare professionals, guest from Pieter van Foreest, Reinier de Graaf Gasthuis, GGZ, LUMC and Erasmus MC are expected to join. Please note that correspondence during this evening event will be in Dutch.
Do you have an interactive prototype or interesting research to show? Apply for a space on the exhibition floor now!
Exhibition Schedule
The Exhibition will be in the Foyer of the Aula.

The Exhibition area is open the whole day. All breaks will take place here.
10.30 – 11.45 hrs                      Registration Future Health Day
13.00 – 14.30 hrs                      Lunch 
16.30 – 18.00 hrs                      Networking drinks 
 
19:00 – 19:30 hrs                    Registration Health Lecture
21:30 – 23:00 hrs                    Networking drinks
Available Materials
2x1m display area

Power outlets

A0 poster display (printing costs will be covered)

Pedestal (50x50x100cm)

Lunch will be provided during the day program. 

Diner will be provided for exhibitioners joining both the day and evening program
Please be aware that it is not allowed to bring your own banner or presentation wall. You are free to provide a personal A0 poster covering your research/project for printing. Alternatively, we can provide an introductory A0 poster in the event style.  If you have a specific request for the display area please feel free to ask for the possibilities: Martine van Diepenbrugge, 06-24810820, m.e.vandiepenbrugge@tudelft.nl.  
We are looking forward to welcoming you at FUTURE HEALTH@TU Delft!
FutureHealth@TUDelft Exhibition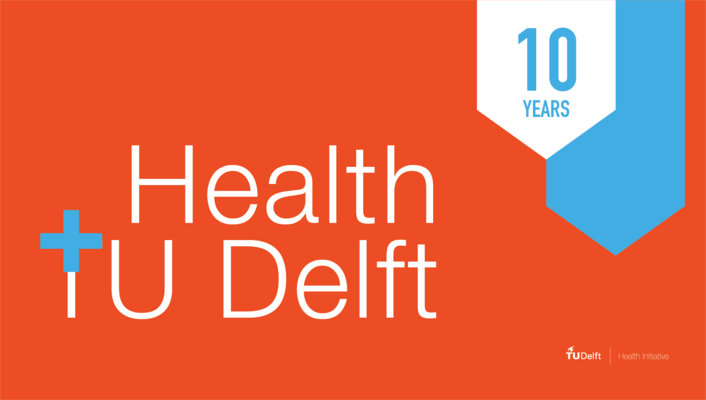 Registration website for FutureHealth@TUDelft Exhibition
Martine van Diepenbruggehealth@tudelft.nl
Martine van Diepenbruggehealth@tudelft.nlhttps://www.aanmelder.nl/114240
2020-01-23
2020-01-23
OfflineEventAttendanceMode
EventScheduled
FutureHealth@TUDelft ExhibitionFutureHealth@TUDelft Exhibition0.00EUROnlineOnly2019-01-01T00:00:00Z
TU Delft, Aula TU Delft, Aula Mekelweg 5 2628 CC Delft Netherlands