Team Student Support Roundtable Talk
The Student Support Team of the Centre of International Affairs (CoIA) is excited to welcome you to our roundtable talk. This roundtable talk is centred on reviewing the services that we as team student support have provided to you.
We are keen on improving our services to incoming international students, and what better way to do this than hear firsthand from you on how you as a student have experienced our services. 
Interested? Make sure to sign up for one of the dates we will be having the roundtable talk.
Date: 09 March 2020
Time: 11:30hrs - 13:30hrs
Date: 10 March 2020
Time: 11:30hrs - 13:30hrs
Date: 13 March 2020
Time: 12:00hrs - 14:00hrs
Date: 16 March 2020
Time: 12:00hrs - 14:00hrs
CoIA Roundtable Talk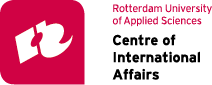 Registration website for CoIA Roundtable Talk
Enny Kraaijveldcoia-studentsupport@hr.nl
Enny Kraaijveldcoia-studentsupport@hr.nlhttps://www.aanmelder.nl/116002
2020-03-09
2020-03-16
OfflineEventAttendanceMode
EventScheduled
CoIA Roundtable TalkCoIA Roundtable Talk0.00EUROnlineOnly2019-01-01T00:00:00Z
Kralingse ZoomKralingse ZoomKralingse Zoom 91 3063 ND Rotterdam Netherlands