Skills weeks
During three hands-on training weeks, we organize on-site practical training sessions. You will get tips and tricks on how to become an excellent organ perfusionist.
Week 1 (20-24 February 2023)
During the first week, we focus on the process of organ donation and donor anatomy, and you will build your own perfusion circuit. We will discuss the different allocation systems, in which we challenge you to present the method you use in your hospital. You will also study the donor anatomy in corpses and practice the procurement yourself with porcine organs. Furthermore, you will be provided with all components that could be part of a perfusion circuit and will be challenged to design and build your own. At the end of this week, you will use the anatomical knowledge you gained to cannulate a pig organ and connect it to your own perfusion circuit. During the perfusion, you will try to answer some physiological questions by changing the composition of your perfusate.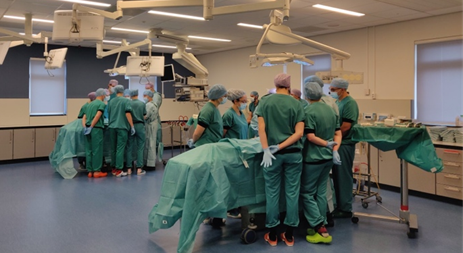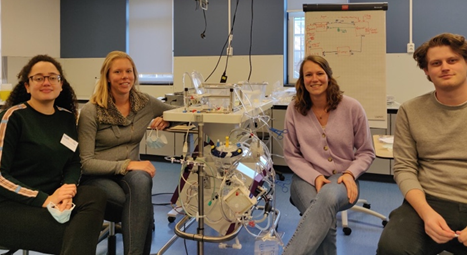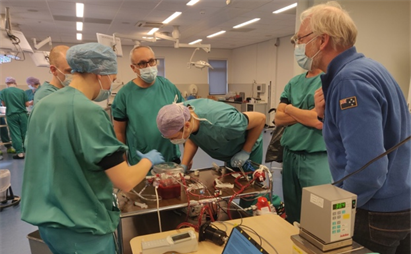 Week 2: (3-7 July 2023)
During the second skills week, we focus on the (CE-approved) perfusion devices currently on the market. We invited several manufacturers to present their devices for this part of the education. You will be trained on how to prime and operate them. We will use some of these devices during the following days to perform porcine organ perfusions during our abdominal and thoracic 'perfusion days'. Additionally, we organize extensive training on normothermic regional perfusion.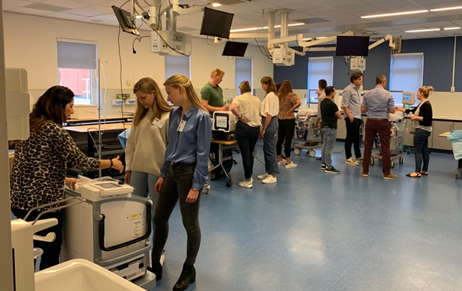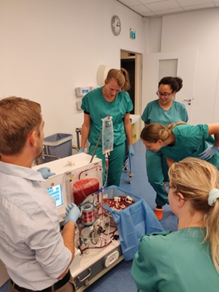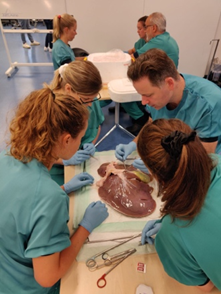 ​​​​​​
Week 3 (14-17 November 2023)
During the third skills week, we challenge you to combine your knowledge and develop your own perfusion protocol. You will be provided with all components and guidance to execute your plan. Moreover, we will organize troubleshooting training so you will be comfortable solving any issues that could occur during your work. Furthermore, we will spend a day in Rotterdam to visit their animal facility and practice the normothermic regional perfusions. 
 
Educational Program Organ Perfusionist

Registration website for Educational Program Organ Perfusionist
Educational Program Organ Perfusionistpaog@umcg.nl
Educational Program Organ Perfusionistpaog@umcg.nlhttps://www.aanmelder.nl/126986
2022-01-14
2023-03-17
OfflineEventAttendanceMode
EventScheduled
Educational Program Organ PerfusionistEducational Program Organ Perfusionist0.00EUROnlineOnly2019-01-01T00:00:00Z
To be announced
To be announced