TU Delft BioDay 2022
This summer, BioDay returns to showcase the biodiversity of TU Delft. BioDay is open to the whole TU Delft community, from students to principal investigators and from business relations to lab technicians. 
Come to share and hear about new and exciting science, socialize with students and researchers from all faculties, inspire, be inspired, cross-fertilize and plant the seeds of the next generation of world-leading biology related research at TU Delft.
Looking forward to seeing you on 7 July, the BEI Core Working Group, 
Caroline Paul (TNW/BT, chair), Angelo Accardo (3mE), Joana Gonçalves (EWI), Jovana Jovanova (3mE), Ralph Lindeboom (CiTG), Kunal Masania (LR), Dimphna Meijer (TNW/BN), Kristin Grußmayer (TNW/BN), Alina Rwei (TNW/ChemE), Joana Martins (IO), Nienke van Bemmel (BEI)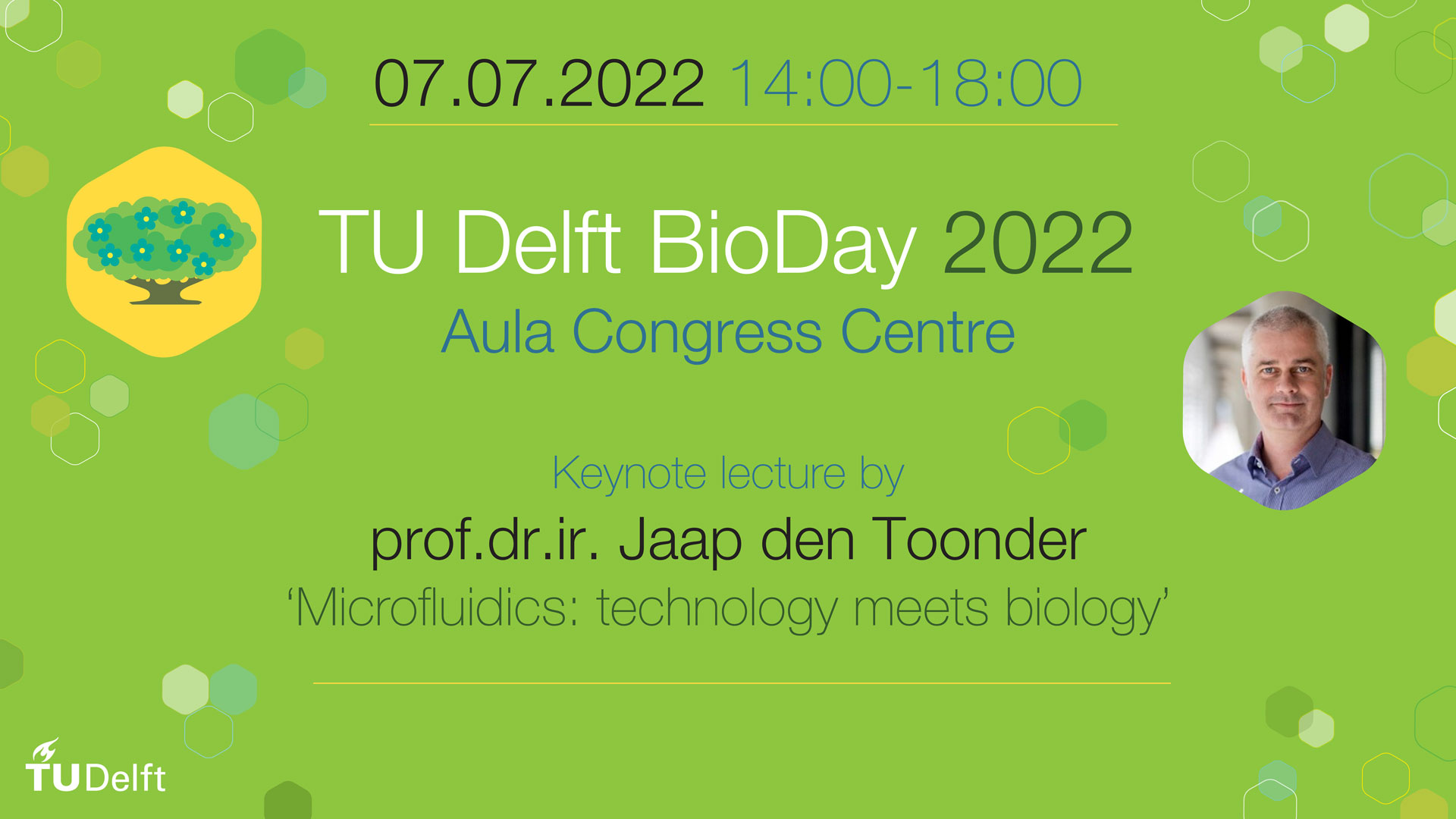 BioDay 2022

Registration website for BioDay 2022
BioDay 2022bioengineering@tudelft.nl
BioDay 2022bioengineering@tudelft.nlhttps://www.aanmelder.nl/130681
2022-07-07
2022-07-07
OfflineEventAttendanceMode
EventScheduled
BioDay 2022BioDay 20220.00EUROnlineOnly2019-01-01T00:00:00Z
To be announced
To be announced