Dear Sir/Madam,
On December 5, 2013 we submitted a proposal to STW Perspectief, to which some of you contributed as partner. Others have also given their commitment to the proposal to NWO.
Attached you will find a summary of the results of the 'Car as Power Plant ' from last year as well as the preliminary plan for 2014. A number of new features will stimulate interaction between the group members:
1.Welcome to The Green Village: every first Thursday or Friday of the month we will organize a 'Future Lab Get Together' for the Future Lab Car as Power Plant. On these days we shall be working on the Car as Power Plant in our new location at the Van den Burghweg 1. Sign up now for the first meeting on March 7!
2.STW Perspectief: Recently, on February 14, we received feedback on the submitted proposal and we are through to the final round. The proposal now needs to be worked out in further detail. The Green Village organizes two project meetings where we will be able to just do that. The first meeting is on April 3. Once we have more news, we will include Perspectief in the 7 March meeting as well. More information will follow soon.
3.Horizon 2020: Some very interesting European subsidy calls are coming up and we would like to prepare for a substantial project to be submitted together with you.
4.Stay up to date with the developments of The Car as Power Plant via Twitter @Leendert Verhoef!
Programme March 7
10:00 URSES/Horizon 2020 - CaPP joint Industry/Faculty meeting
12:00 Lunch
13:00 Meet with Urgenda or time to work together on CaPP
16:00 Drinks
18:00 End of first Future Lab Get Together
Your ideas and input are of course very welcome!
Looking forward to meeting you March 7,
Leendert Verhoef
Science & Innovation Officer
TU Delft / the Green Village
Van den Burghweg 1 (building 26)
2628 CS Delft
M +31 (0)6 55 307 837
T @LeendertVerhoef
Future Lab Get Together (March 7)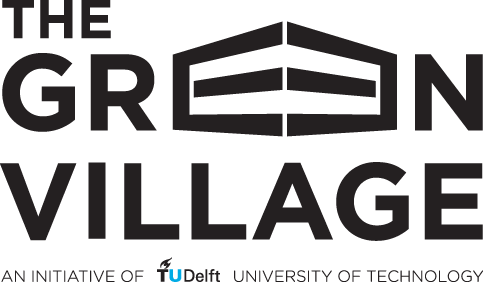 Registration website for Future Lab Get Together (March 7)
Future Lab Get Together (March 7)info@aanmelder.nl
Future Lab Get Together (March 7)info@aanmelder.nl
2014-03-07
2014-03-07
Future Lab Get Together (March 7)Future Lab Get Together (March 7)0.00EUR
The Green VillageThe Green VillageVan den Burghweg 1 2628 CS Delft Netherlands