Dear Sir/Madam,
On Thursday April 3rd, The Green Village will be hosting their second Future Lab Get Together. You are cordially invited to get together and work/brainstorm on the topic 'Car as Power Plant'.
Based on the results of March 7, we will become even more action orientated by formulating projects and actions. Let's put the Car as Power Plant into second gear!
We will be working on the following topics:
1. Development of power to gas/hydrogen tank stations
2. Payment and Tanking
3. Virtual power plants as well as Car as Power Plant system development
4. Engineering fuel cell cars capable of power production (Ekolectric, HyTruck)
Starting at 10:00, we will set up the agenda for the day and form working groups based on interests and topics. Of course you can voice your own ideas.
Meet the NWBA members
The Nederlandse Waterstof en Brandstofcel Associatie - www.nwba.nl - will be hosting their annual meeting at The Green Village that same day. A good opportunity to meet each other during drinks in the afternoon!
Invite your own network
Do you know companies/partners who would be interested to attend these meetings as well? Please let us know, and we will send them an invitation (leendert.verhoef@thegreenvillage.org).
Would you like to schedule a private appointment during the day ? That's no problem; at The Green Village we have sufficient meeting places.
Future Lab Get Together
The Future Lab Get Together is a monthly meeting platform at The Green Village for companies, researchers and students interested in hydrogen, fuel cells and automotive. Useful and easy for your own appointments as well!
During the last meeting which took place on 7th March, 14 participants started shaping the different projects: hardware, power to gas and virtual power plants. This season we have planned a total of three Future Lab Get Together's: April 3rd, May 2nd and during the Autoweek Live event (beginning of June).
Program 3rd April
10:00 Industry / faculty meeting Car as Power Plant- open program
12:30 Lunch
13:00 Work together on Car as Power Plant
14:00 NWBA annual meeting
15:00 Inspirational lecture by Blue Planet Hydrogen
16:00 Drinks together with NWBA members
Your ideas and input are of course very welcome.
Looking forward to seeing you!
With kind regards,
Ad van Wijk & Leendert Verhoef
TU Delft / The Green Village
Van den Burghweg 1
2628 CS Delft
T @LeendertVerhoef
M +31 (0)6 55 307 837
Future Lab Get Together (April 3)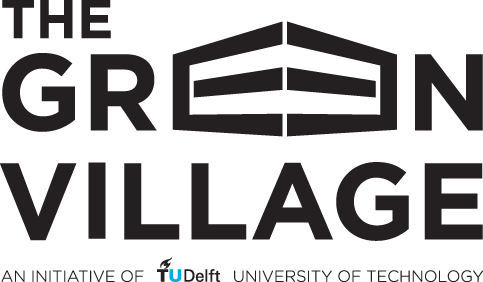 Registration website for Future Lab Get Together (April 3)
Future Lab Get Together (April 3)info@aanmelder.nl
Future Lab Get Together (April 3)info@aanmelder.nl
2014-04-03
2014-04-03
Future Lab Get Together (April 3)Future Lab Get Together (April 3)0.00
The Green VillageThe Green VillageVan den Burghweg 1