June 11, 2015 - Aula Congress Centre
We are pleased to invite you to the fifth MedTechWest event in Delft on June 11, 2015! This year is all about making conncetions. Whether it is finding a project partner, R&D facility or financing. MedTechWest brings together a diverse group of professionals in the fields of Life Sciences, Health and Technology.
Meet & match
Breakout sessions - with the opportunity to pitch
Get up to speed on the latest research developments in the Medical Delta region.
Next to presentations the sessions will include pitches from companies and/or researchers to get concrete input and feedback on a question/issue or partnership requests. Read more >>
Speed Networking - discover unexpected connections
During the lunch break we will have a dedicated Speed Networking area. Here you will meet, in a series of brief exchanges, with other participants to share your professional background and goals.
Exhibition
Visit the exhibition area during the breaks where companies, R&D Facilities and institutes can present themselves.
We look forward to welcoming you on June 11 in the Aula Congress Centre at TU Delft.
MedTechWest 2015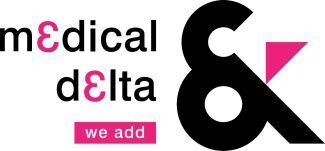 Registration website for MedTechWest 2015
Martine van Diepenbruggeevents@medicaldelta.nl
Martine van Diepenbruggeevents@medicaldelta.nlhttps://www.aanmelder.nl/79394
2015-06-11
2015-06-11
OfflineEventAttendanceMode
EventScheduled
MedTechWest 2015MedTechWest 20150.00EUROnlineOnly2019-01-01T00:00:00Z
Delft University of Technology - Aula CongrescentrumDelft University of Technology - Aula CongrescentrumMekelweg 5 2628 CC Delft Netherlands