The quality of the mindset and the awareness, with which people stand behind their actions and their companies, is crucial to success of individuals and organizations.
Executive personnel are confronted with new challenges which, more and more often come from human relations. Decreasing performance, unattainable expectations, lack of ingenuity and risk-readiness in addition to inner resignation or burn-out phenomena are familiar predicaments.  A company's achievement signifies its mastering the corresponding challenge as a leadership task. 
The TETA Seminar creates self-awareness of attitudes and composure through unusual and extraordinary experiences, exercises and experiments. By exemplifying principles of action, alternative mindsets are achieved; these focus on employee motivation and self-responsibility as well as effective communication and conflict resolution.  
Therefore, the TETA Seminar is designed for all directors, managers, supervisors, team leaders, project & program managers, business partners and employees leading, involved or affected by change.
Experience your passion for leadership and change. Discover how you can say 'YES' to your professional and personal live. 
TETA Seminar© - 2017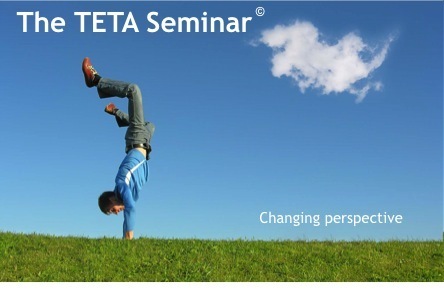 Registration website for TETA Seminar© - 2017
IAK Nederland - Institute for Applied Creativitymatthias.dehne@iak.com
IAK Nederland - Institute for Applied Creativitymatthias.dehne@iak.com
2015-11-18
2015-11-18
TETA Seminar© - 2017TETA Seminar© - 20170.00EUR
TETA Seminar© - 2017TETA Seminar© - 2017Phoenixstraat 28b, Delft