FOR WHOM?
Directors, managers, supervisors, team leaders, project & program managers,
employees involved or affected by change
 
OBJECTIVES & CONTENT
• Gaining awareness and understanding of own thinking patterns and behavior
• Experiencing the meaning of self-responsibility and self-management
• Identifying and dealing with own and other's resistance to change
• Acquiring opportunities to own initiative, self-responsibility and the courage to take risks
• Designing practical principles for successful leadership and change
 
AFTER PARTICIPATING IN THIS SEMINAR YOU KNOW…
• How new ways to self-motivation, self-organization and self-control can be found
• How justifications and accusations, and the resulting loss of time can be avoided
• How agility and openness to change can be stimulated and strengthened 
• How team motivation, quality of work and performance can be increased
• How you and your staff can say "YES" to the daily change and challenges of work and life
METHODOLOGY
The content is transferred through group discussions, team exercises and individual tasks
supported by audiovisual aids. 
START AND END TIMES
The training is starting on DAY 1 at 18:30h, ending on day 4 DAY at 13:00h.
The evening programs are part of the training. An individual coaching session about
six weeks after the seminar forms part of the program. Seminar language is English. 
TETA Seminar© - 2017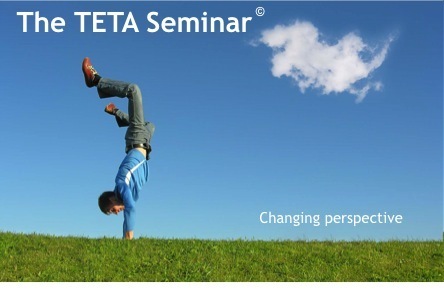 Registration website for TETA Seminar© - 2017
IAK Nederland - Institute for Applied Creativitymatthias.dehne@iak.com
IAK Nederland - Institute for Applied Creativitymatthias.dehne@iak.com
2015-11-18
2015-11-18
TETA Seminar© - 2017TETA Seminar© - 20170.00
TETA Seminar© - 2017TETA Seminar© - 2017Phoenixstraat 28b