Dear guest,
BNP Paribas, partner of North Sea Jazz, is pleased to invite you and your partner for North Sea Jazz on Friday 10 July 2015.  On this website you can register yourself and your partner for the festival. Next to the registration form you will find the program of our VIP hospitality and North Sea Jazz Kids.
North Sea Jazz Kids
One week before North Sea Jazz, BNP Paribas invites you, your partner, your children and/or grandchildren for North Sea Jazz Kids on Sunday 5 July. This festival is especially designed for children.You can find all information on North Sea Jazz Kids on this website at the tab 'North Sea Jazz Kids'.
Plus concerts
Just like previous years you can sign up for a plus concert. This year Chick Corea & Herbie Hancock and Jon's jazz special guest Oleta Adamas, Lizz Wright Michael Kiwanuka will give a special 'plus concert'. We reserved tickets for these concerts.
With the registration form you sign up for the North Sea Jazz festival on Friday 10 July, the two plus concerts and the North Sea Jazz Kids festival on 5 July.
North Sea Jazz Friday 10 July 2015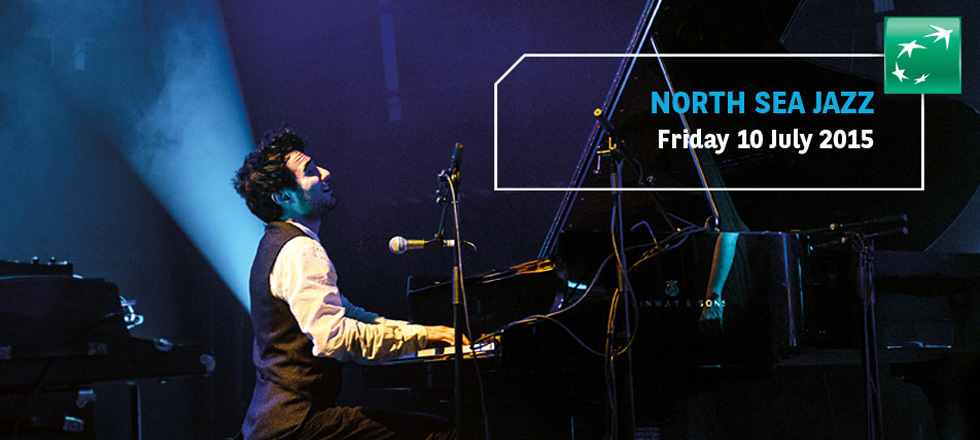 Registration website for North Sea Jazz Friday 10 July 2015
BNP Paribasbnpparibas.communications.nl@bnpparibas.com
BNP Paribasbnpparibas.communications.nl@bnpparibas.com
2015-07-10
2015-07-10
North Sea Jazz Friday 10 July 2015North Sea Jazz Friday 10 July 20150.00EUROnlineOnly2019-01-01T00:00:00Z
Rotterdamse SchouwburgRotterdamse SchouwburgSchouwburgplein 25 3012 CL Rotterdam Netherlands