Paul Acket Award
Tigran Hamasyan is the winner of the Paul Acket Award 2015. This prize is awarded yearly by the North Sea Jazz festival .With this prize, the North Sea Jazz organisation wants to highlight talented jazz musicians at the beginning of their career, known within the jazz scene, but not yet recognized by a wide audience.
The Paul Acket Award is supported by the BNP Paribas Foundation since 2011. This year is quite special for the BNP Paribas Foundation as the winner - Tigran Hamasyan - is one of its former supportees. The Foundation has been active for 20 years in developing the careers of jazz musicians by supporting their recordings and concerts.
Born in Armenia but living in the US, pianist Tigran Hamasyan won the piano competition at the Montreuz Jazz Festival at age 16. Although educated as a classical and jazz musician, he is also inspired by Armenian folk music, rock, electronics, poetry and more. Besides an extraordinary talent for playing the piano, Hamasyan also has a strongly developed feel for composition. His latest album Mockroot was released last February on the Nonesuch label.
North Sea Jazz Saturday 11 July 2015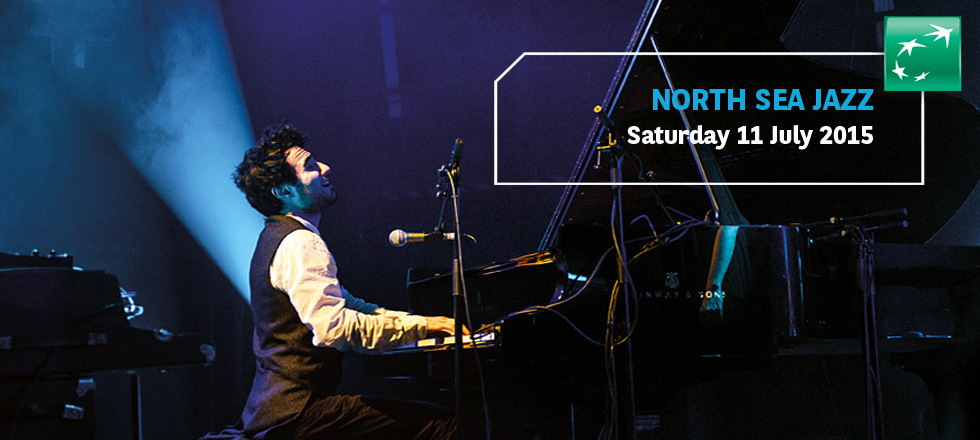 Registration website for North Sea Jazz Saturday 11 July 2015
BNP Paribasbnpparibas.communications.nl@bnpparibas.com
BNP Paribasbnpparibas.communications.nl@bnpparibas.com
2015-07-11
2015-07-11
North Sea Jazz Saturday 11 July 2015 North Sea Jazz Saturday 11 July 2015 0.00EUROnlineOnly2019-01-01T00:00:00Z
Rotterdamse SchouwburgRotterdamse SchouwburgSchouwburgplein 25 3012 CL Rotterdam Netherlands