GENERAL INFORMATION ABOUT YOUR REGISTRATION
Conference fee
Participants with affiliation from universities: 650 Euro 
Participants with affiliation from AMC, NKI, VU, VUmc, UvA: 500 Euro 
Participants with industrial or commercial affiliation: 2000 Euro.
The number of participants is strictly limited to 60.
Your payment needs to be received before February 1, 2016. If received later, an additional fee of Euro 100 will be imposed. For details on the payment follow the link for Registration & Payment. The fee includes:
full board in Hotel "De Witte Raaf",
admission to all sessions,
Summer School documents,
coffee/tea during session breaks,
and a special dinner/social event.
Confirmation of acceptance will be sent to registered participants.
Cancellations
Notification of cancellation should be sent in writing by email to the School Secretariat (see Contact Us). Refunds (minus a cancellation charge of 150 Euro) will only be granted if the cancellation is received at the Symposium Secretariat before Febraury 1, 2016. For administrative reasons refunds will be dealt with after the School.
Insurance
The organizing committee cannot be held liable for personal accident and loss or damage to the private property of participants. Participants should make their own insurance arrangements.
Registration desk
The registration and information desk in "De Witte Raaf" will be open: 
Wednesday, February 2016, from 9.00 - 18.00 hours. All other days from 08.30 - 12.00 hours.
Winterschool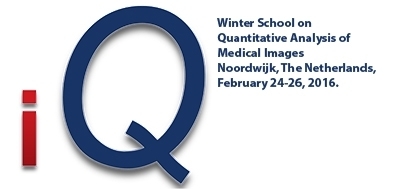 Registration website for Winterschool
Jetty Stam, AMCsecretariaatbmep@amc.uva.nl
Jetty Stam, AMCsecretariaatbmep@amc.uva.nl
2016-02-24
2016-02-26
WinterschoolWinterschool0.00EUROnlineOnly2019-01-01T00:00:00Z
Hotel de Witte RaafHotel de Witte RaafDuinweg 117 2204 AT Noordwijk Netherlands