Come and celebrate 2017 with us
YES!Delft turns 12,5, in 2017 and we have loads of things to celebrate.
Therefore we would like to invite you for drinks on January 12, 2017 
We hope all entrepreneurs, coaches, employees and close network of YES!Delft will come together to raise their glasses, look back at an amazing 2016 and more importantly: look forward to a bright entrepreneurial future. Off to another decade of YES!Delft!
Goodbye, Pieter Guldemond
During the New Years drinks we'll say goodbye to Pieter Guldemond, our current Managing Director. As of February 2017 Pieter will pursue a new career opportunity; a one-year executive MPA (Master of Public Administration) at the Hertie School of Governance in Berlin, Germany. Pieter has been active for YES!Delft for almost 7 years. As alderman for the city of Delft responsible for the knowledge economy, he was a member of the Board of Commissioners of YES!Delft from 2010 till 2014. Afterwards Pieter joined YES!Delft as Managing Director.
Over the last 2.5 years Pieter led the incubator to a #4 position in Europe (UBI index), grew the team to 14 people, attracted more public and private partners and built a financially stable YES!Delft. Pieter will leave YES!Delft at the end of January 2017.
We're currently in the process of appointing a new Managing Director and in the meantime, Daan Domhof (current Incubation & Growth Manager) will act as Interim Managing Director.
Programme January 12th, 2017
17.00 Welcome
17.45 Welcome by Daan Domhof (Interim Managing Director)
19.00 End
We'll raise a glass of champagne to Pieter's efforts and wave him goodbye. 
We look forward to welcoming you!

Team YES!Delft
Pieter, Daan, Nils, Pepijn, Fabienne, Lisette, Sagar, Kartika, Iris, Leonie, Suzanne, Mirjam, Tjarda, Arthur en Mariska.
Date: 12 January 2017
Time: 17.00 – 19.00
@YES!Delft
YES!Delft New Years drinks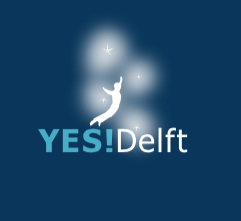 Registration website for YES!Delft New Years drinks
Leonie Timmermansinfo@yesdelft.nl
Leonie Timmermansinfo@yesdelft.nl
2017-01-12
2017-01-12
YES!Delft New Years drinksYES!Delft New Years drinks0.00EUROnlineOnly2019-01-01T00:00:00Z
YES!Delft YES!Delft Molengraaffsingel 12 2629 JD Delft Netherlands