Dear guest,
BNP Paribas, partner of North Sea Jazz, is pleased to invite you and your partner to the annual North Sea Jazz festival held on Friday 7 July 2017. You are also cordially invited to join the North Sea Jazz Kids festival on Sunday 2 July. 
Under the registration tab you can register for both North Sea Jazz and North Sea Jazz Kids. 
Can't wait? Visit 21dimes.nl for unique artist stories about the very beginning of their career. Including interviews with Candy Dulfer, Ibrahim Maalouf, Sabrina Starke and Cyrille Aimée. Enjoy!
Should you have any further questions please do not hesitate to contact us via bnpparibas.communications.nl@bnpparibas.com.
We hope to have the pleasure of welcoming you at North Sea Jazz 2017!
With warm regards,
BNP Paribas The Netherlands
North Sea Jazz Friday 7 July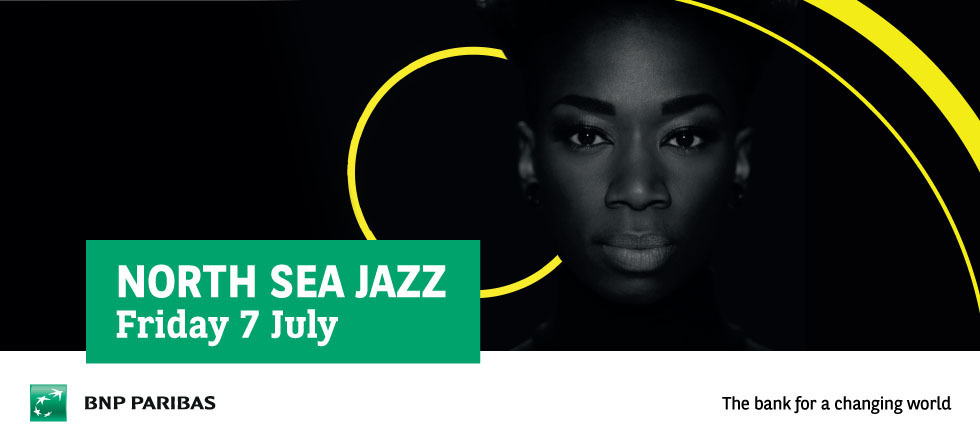 Registration website for North Sea Jazz Friday 7 July
BNP Paribas Communications bnpparibas.communications.nl@bnpparibas.com
BNP Paribas Communications bnpparibas.communications.nl@bnpparibas.comhttps://www.aanmelder.nl/94111
2017-07-07
2017-07-07
OfflineEventAttendanceMode
EventScheduled
North Sea Jazz Friday 7 JulyNorth Sea Jazz Friday 7 July0.00EUROnlineOnly2019-01-01T00:00:00Z
Ahoy RotterdamAhoy RotterdamAhoyweg 10 3082 BA Rotterdam Netherlands