Free Papers
Theater
Thursday September 6th 2018
Location: Theater
14.00-14.08
1. The minimally invasive COHEN-procedure as treatment of vesicoureteral reflux in children
C. Kruppa, K. Schuchardt, A. Wilke, G. Fitze
Dept. of Pediatric Surgery, University Hospital, Technical University Dresden, Germany
Introduction:    
In the surgical treatment of vesicoureteral reflux the COHEN-procedure is well established as an elegant and standardized operation. The aim of this study was to evaluate if the implementation of a minimally invasive vesicoscopic approach is practicable and if it results in higher comfort for the patients than open surgery.
Materials and Methods:
Since 2010 we have performed surgery for vesicoureteral reflux in 106 children. 55 of them were treated endoscopically. All patients had a history of recurrent severe urinary tract infections.           
Results:
The urological outcome was excellent in both groups with only one recurrent reflux in the vesicoscopic group.
For the patients the endoscopy was combined with less postoperative pain, less pain relief medication, easy micturition, shorter stay in hospital and excellent cosmesis.
Conclusion:
To perform the endoscopic approach for the COHEN-procedure in reflux surgery is more challenging to the surgeon and has a longer learning curve than the open method. Once established the duration of the minimally invasive operation decreases rapidly and becomes comparative to open surgery. Bilateral reflux can safely be treated in one step even in combination with double systems.
Most of the children needing an operative treatment of vesicoureteral reflux will profit by minimally invasive surgery. This endoscopic procedure will not be feasible in very small children or in patients with additional pathology when other operative principles are more suitable.
14.08-14.16
2. The Aachen Minipig is a suitable model for paediatric minimally-invasive surgery 
Oetzmann von Sochaczewski C, Baumgart J, Lindner A, Heimann A, Muensterer OJ.
Department of Paediatric Surgery, Universitätsmedizin Mainz der Johannes-Gutenberg-Universität, Germany,Translational Animal Research Centre der Johannes-Gutenberg-Universität Mainz, Germany Institute of Neurosurgical Pathophysiology, Universitätsmedizin Mainz der Johannes-Gutenberg-Universität, Germany
Objective
The introduction of minimally-invasive surgery demands the dimensions of experimental animals to be similar to humans to correctly simulate the procedure to be developed or refined. Göttingen Minipigs have been well described, but are highly expensive, whereas standard breed piglets with the weight of a term-born neonate are not weaned and highly demanding regarding anaesthesia and perioperative care. The Aachen Minipig might be a promising alternative. We compared it to standard breed Pietrain piglets to assess their suitability as a model for experimental minimally-invasive surgery.
Methods
After ethical approval (permit: G-17-1-033), we obtained five three-month old Aachen Minipigs and five three-week old Pietrain piglets. The animals were acclimatised for a week at our facility, anaesthetised, and subjected to a different experimental procedure without awakening. We performed a post-mortem examination, weighed all internal organs, examined filling volumes of bladder and stomach, and determined organ lengths. We compared all measurements with Welch's test, determined confidence intervals (CI) by bootstrap procedures, and corrected for multiple testing with the Benjamini-Hochberg procedure.
Results
Pietrain piglets had a higher bodyweight (Δ=1.3kg, 95%CI: 0.4–2.2kg, P=0.015), whereas body lengths from snout to tail was similar (39.8cm [95%CI: 38–41.2cm] vs. 42.2cm [95%CI: 39.4–43.2cm], P=0.143). All examined absolute and relative organ weights did not differ between both breeds. Pietrain piglets had longer oesophagi, both absolute (Δ=5.4cm, 95%CI: 2.2–8.6cm, P=0.0062<Q*=0.0066) and relative to body length (Δ=11.4%, 95%CI: 5.1-17.6%, P=0.004<Q*=0.03). Likewise, Pietrains also had absolutely (Δ=182cm, 95%CI: 122–243cm, P=0.0001<Q*=0.0066) and relatively (Δ=352%, 95%CI: 132-571%, P=0.007<Q*=0.03) longer small intestines. Other organ lengths and filling volumes were similar.
Conclusion
Aachen Minipigs are comparable to standard breed piglets and have smaller organs of the upper gastrointestinal tract. Conjointly with an easier anaesthesia and perioperative care due to their higher age might make them a suitable model of minimally-invasive surgery.
14.16-14.24
3. Robotic mesh repair of Morgagni hernia in 15-year old girl
Janssens W, Schoneveld M, Allaeys M,  De Backer A
Department of Surgery and Pediatric Surgery, Universitair Ziekenhuis Brussel, Belgium
Purpose
Successful robotic repair of retrosternal Morgagni hernias has been reported a few times, but in these cases the hernia content was rather minimal or unspecified. The goal of this case report is to demonstrate the feasibility of robotic repair of a Morgagni hernia in children, even with massive hernia content. The presented case is a 15-year-old girl with dysphagia, splenomegaly and thrombocytopenia due to late-presenting Morgagni hernia. Imaging revealed a retrosternal diaphragmatic defect with migration of stomach, colon, small bowel and  mesentery containing the splenic vessels.
Methods
The patient measured 156 cm and weighed 55 kg. Preoperative platelet transfusion was administered. Repair was carried out with the da Vinci Xi Surgical System® (Intuitive Surgical, Sunnyvale, USA). Four robotic 8 mm trocars were used. The entire hernia content was gradually reduced. Closure of the diaphragmatic defect was accomplished using a running barbed suture to the anterior abdominal wall. A circular, 12 cm, coated PVDF mesh was used to reinforce the diaphragm. The mesh was fixed with a histo-acryl based glue.
Results
Overall surgery time was 2 hours and 10 minutes, including a 13-minute docking time. The patient was allowed oral intake on the first post-operative day. Her platelet count normalized by the seventh day after surgery. Postoperative pain was minimal and mobilisation without hinderance. Besides a temporary, well-supported tachycardia due to shifting of the mediastinum, there were no complications.
 Conclusion
This case demonstrates that robotic repair of a Morgagni hernia, even with massive hernia content, is feasible in older children. The main advantage of robotic surgery over laparoscopic surgery in this case was the enhanced versatility and view. However, whether robotic surgery in general, and for Morgagni hernia in particular, is superior to laparoscopy in children, remains to be proven.
14.24-14.32
4. Good and poor indications in pediatric robotic-assisted surgery.
Pr Fourcade, Dr Ballouhey, Dr Grosos, Dr Longis, Dr Braïck, Dr Binet, Pr Lardy
Department of pediatric surgery, Limoges  and Tours University Hospitals, France
10 years ago, the French pediatric robotic surgery program was initiated by 2 university pediatric surgical centers. Robotic-assisted surgery procedures were performed in the fields of general, urologic and thoracic surgery. The aim of this study is to share our pioneering experience with a special emphasis on « good indications » and also on the pitfalls and complications we observed.
The files of the procedures were retrospectively analyzed focusing on indications of surgery, weight of the patients, experience of the surgeons, conversions and complications rates.
400 patients were operated with robotic-assisted surgery. Most of the pitfalls or complications occurred for small weight children (lower than 10 kg) or for thoracic surgery even if this device is able to allow surgery in very tiny spaces.
A progression in the difficulty of indications should be established regarding the weight and the site of the surgery to avoid pitfalls and complications. These results led us to build a good practice indications guidelines have been established in order to help new teams interested in this new surgical paradigm.  
14.32-14.40
5. Low cost training of pediatric minimally invasive procedures
Botden SMB, Stals J, Leijte E, de Blaauw I
Department of Pediatric Surgery, Radboudumc – Amalia Children's hospital, Nijmegen, the Netherlands
Introduction
Minimally invasive surgery is used more frequently for the correction of rare congenital malformations, such as congenital diaphragmatic hernia (CDH) and esophageal atresia (EA). Because these conditions are rare, these specific and difficult techniques are not used often. It is important to master these skills, to avoid complications. The aim of this research is to develop readily available, low-cost models to train these procedures outside the clinical setting.
Method
The aim of this study was to develop two models to train the essential component suturing tasks of the minimally invasive CDH and EA repairs. The most important feature was that it should be easy available and reuse for all pediatric surgeons, regardless of the hospital or country. The EoSim laparoscopic simulator was used for this research, which is usable for the training of pediatric procedures.
Results
The EA repair model was made of two small water balloons, which are fixed on the flat suturing tray. The upper balloon is upright, resembling the pouch, and the lower one upside down (with the rim cut off), resembling the ligated trachea-esophageal fistula. To practice opening the upper pouch and performing the esophageal anastomosis using interrupted sutures.
The CDH repair model was made of the lower part of a size 8 sterile glove, of which the upper part is cut off. It is pulled over a transparent cup, with the bottom cut out. This is placed upright and fixed with an elastic band to keep the proper position. With this model the closure of the diaphragmatic defect can be practiced using interrupted sutures, that have to be tied under tension, as in the clinical setting.
Conclusion
We have developed two low cost models for the training of difficult minimally invasive skills that can be made and used by everyone in an inanimate laparoscopic trainer.
14.40-14.48
6. Construct, content and face validity of the EOSIM laparoscopic simulator on pediatric suturing tasks
E. Leijte, E.E.A. Arts, B.P.L. Witteman, J.J. Jakimowicz , I. De Blaauw, S.M.B.I. Botden.
Department of paediatric surgery, Radboudumc-Amalia Children's Hospital, Nijmegen; Department of surgery, Rijnstate hospital, Arnhem; Department of industrial design, Technical university Delft, Delft; Department of surgery, Catharina hospital, Eindhoven
Objective
The purpose was to validate the eoSim, a paediatric compatible, affordable and mobile inanimate laparoscopic simulator with instrument tracking capabilities, regarding face, content and construct validity on complex suturing tasks. These tasks resemble components of paediatric surgical procedures, such as gastrostomy placement or esophageal atresia repair.
Methods
Participants recruited for this study were: novices (no laparoscopic experience), residents (surgical/gynaecologic/urologic residents, >10 basic and <20 advanced laparoscopic procedures) and surgeons (>20 advanced laparoscopic procedures). Each participant performed the intracorporeal suturing exercise (Task 1), an upside down needle transfer (Task 2, developed for this study) and an anastomosis needle transfer (Task 3). Following, participants completed a questionnaire regarding the realism, didactic value and usability for each task. Measured outcome parameters were: time, distance, percentage of instrument tip off-screen, working area and speed.
Results
In total 104 participants completed the study, of which 60 novices, 31 residents and 13 surgeons. Face and content validity results showed a mean positive opinion on realism (3.9 Task 1, 3.6 Task 2 and 3.7 Task 3), didactic value (4.0, 3.4 and 3.7 respectively) and usability (4.2. 3.7 and 4.0 respectively). There were no significant differences in these outcomes between the specified expertise groups.
Construct validity results showed significant differences between surgeons, residents or novices for Task 1 in terms of time (means 339, 607 and 1224 seconds respectively, p<0.001) and distance (means 8.1, 15.6 and 21.7 meters respectively, p<0.001). Task 2 showed significant differences between groups regarding time (p<0.001), distance (p 0.003), off-screen (p<0.001) and working area (p<0.001). Task 3 showed significant differences between groups, after sub analyses, on total number of stitches (p<0.001), time per stitch (p<0.001) and distance per stitch (p<0.001).
Conclusion
The results of this study indicates that the eoSim is a meaningful and valuable simulator in the training of (paediatric) suturing tasks.
14.48-14.56
7. Can the risk of recurrence in neonatal repair of congenital diaphragmatic  hernia be reduced with a novel technique of thoracoscopic patchimplantation?
Zahn KB, Schaible T, Wessel LM.
Dept. of Pediatric Surgery, University-hospital Mannheim, Germany, and Dept. of Neonatology, University-hospital Mannheim, Germany
Objective
The purpose of this study was to evaluate, if a change in the implantation-technique of prosthetic patches in minimally invasive surgery (MIS) for congenital diaphragmatic hernia (CDH) could reduce recurrence-rate.
Methods
All patients with congenital diaphragmatic hernia (CDH) treated by MIS at our institution between 2010 and 2015 were analysed to assure a minimum postoperative follow-up time of 24 months. Patients that were converted to open surgery were excluded from this analysis.
Results
Between 2010 and 2015 75 neonates with CDH underwent MIS-repair. In the majority of patients primary repair was achieved (77.3%), in 17 thoracoscopic patients a prosthetic patch was implanted to close the diaphragmatic defect (22.7%). In 5 patients a plane patch was used and 2 developped recurrence below 1 year of age (40%). In 6 patients a cone-shaped patch was implanted and 1 patient developped recurrence (16.7%). In 6 patients a sublay-patch was used and so far no recurrence was detected. Due to the small patient-number this difference did not reach statistical significance. There was also no difference in recurrence-rate after primary repair and reconstruction with an oversized or cone-shaped patch (8 recurrences in 58 patients after primary repair (13.8%) versus 1 recurrence in 12 patients with oversize/cone-shaped patch (8.3%); p=1.0). In 3 patients after initial primary reconstruction recurrence-repair was performed by thoracoscopy (37.5%).
Conclusions
With rising experience in the utilisation of MIS in neonatal CDH-repair recurrence-rate can be reduced also in patients, in whom thoracoscopic implantation of a prosthetic patch is needed for diaphragmatic reconstruction. It is crucial to dissect the posterior diaphragmatic rim, reduce tension on the diaphragm and to promote adhesions between the prosthetic material and the diaphragm to prevent recurrence. In some recurrence-patients repeated MIS-repair is possible. With meticulous technique recurrence-rates similar to those in open surgery seem to be achievable – with the advantages of MIS.
14.56-15.04
8.  Evaluation of differences between thoracoscopic and open surgery in neonates with congenital diaphragmatic hernia with matched-pair-analysis according to relative fetal lung volume on prenatal MRI.
Zahn KB, Schaible T, Wessel LM
Dept. of Pediatric Surgery, University-hospital Mannheim, Germany, and Dept. of Neonatology, University-hospital Mannheim, Germany
Objective
Neonates with congenital diaphragmatic hernia (CDH) can undergo minimally-invasive or open surgery. There is an ongoing debate about higher recurrence-rates and longer operating times in minimally-invasive surgery (MIS). Also the influence of possible intraoperative hypercapnia and acidosis in minimally-invasive surgery raises concerns.
Methods
To be able to compare results in similarily affected neonates a matched-pair-analysis was performed according to relative fetal lung volume (rFLV) on prenatal MRI, gestational age and birth weight. 22 matched-pairs were identified.
Results
There were no statistically significant differences between type of diaphragmatic repair (primary repair: 45% thoracoscopic (TS) versus 59% open surgery (OS), p=0.54), operating time (median 172 min TS versus 141 min OS, p=0.17), postoperative pCO2 (median  35 mmHg TS versus 41.4 mmHg OS, p=0.14) and ventilation time (median 9.5 days TS versus 12 days OS, p=0.82). Also in regards to postoperative complications there were no statistically significant differences between both groups in the first year postoperatively: gastro-esophageal reflux (10/22 TS-patients versus 6/21 OS-patients, p=0.35, no fundoplication), chylothorax (3/22 TS-patients versus 2/22 OS-patients, p=1.0) and recurrence (4/22 TS-patients versus 0/21 OS-patients, p=0.11). One patient in the open-surgery-group died due to pulmonary hypertension.
Conclusions
According to relative fetal lung volume on prenatal MRI a matched-pair analysis between neonates with thoracoscopic and open surgery was possible and a selection-bias of different severity of CDH in this cohort could be excluded. Thoracoscopic repair was not associated with significant differences regarding type of repair, operating time, postoperative pCO2 and ventilation time as compared to the open-surgery group. Also there was no significant higher incidence of postoperative gastro-esophageal reflux and chylothorax. Despite recurrence only occurring in MIS-patients this did not reach statistical significance. Hypercapnia nad acidosis were not evident in the MIS-group. Therefore thoracoscopic repair in CDH-neonates can be assumed to be a safe procedure after careful patient selection.
15.04-15.12
9.  Adaptation of a basic laparoscopic simulation training program to pediatric simulation.
Alberto Torres G., Cristian Jarry, Martín Inzunza A., Francisco Serrano N., Julián Varas C., Emma Alexande,r Alejandro Zavala B.
Pediatric Surgery Unit, Pontificia Universidad Católica de Chile, and Department of Experimental Surgery and Simulation, Pontificia Universidad Católica de Chile.
Objective
To describe our center's first experience in development of an advanced-laparoscopic-skills learning module in pediatric surgery.
Method
Advanced laparoscopic skills were defined as: continuous sutures, intra-corporeal knots and termino-terminal anastomosis. To achieve these skills, weekly sessions of progressive complexity of 1-2 hours were scheduled. The first three sessions consisted of suturing and performing anastomosis in latex models. The last two sessions consisted of performing termino-terminal anastomosis in an ex-vivo model of chicken duodenum, of diameter approximately 7 mm. All sessions were performed using a pediatric endotrainer of (10,5 * 10 * 18 cm), using 3 mm trocars and a 5-0 silk suture. Two surgeons, both experienced in pediatric laparoscopy, were asked to receive the training and posteriorly answer a 7-question Likert-type survey in order to evaluate the program.
Results
Both surgeons completed all sessions (5) in five weeks, as planned. The overall evaluation of the module was 6,5 in a range from 1 to 7. Participants described the number of sessions and their progression of difficulty as appropriate. Both participants declared that the ex-vivo anastomosis model accurately represented surgical reality. Participants highly agreed that the training module allowed them to understand and reflect upon the surgical technique. Finally, both stated they would consider a new training opportunity using the ex-vivo model and pediatric endotrainer.
Conclusion
We describe our first experience of an advanced-laparoscopic-skills learning module in pediatric surgery. It seems that the ex-vivo model, built into the pediatric endotrainer, accurately represents the real surgical procedure. Similar instances could represent an opportunity to reflect upon surgical technique and auto-evaluate self-efficacy, even for experienced subjects. 
15.12-15.20
10.  Introduction of High Resolution Imaging Technology (3D & 8K) for Laparoscopic Meticulous Hepatico-Jejunostomy for Small Hepatic Duct of Choledocal Cyst.
Satoshi Ieiri, Motoi Mukai, Koji Yamada, Masakazu Murakami, Keisuke Yano, Tokuro Baba, Shun Onishi, Toshio Harumatsu, Waka Yamada, Ryuta Masuya, Takafumi Kawano, Seiro Machigashira, Kazuhiko Nakame, Tatsuru Kaji.
Department of Pediatric Surgery, Kagoshima Univesity, Kagoshima, Japan
Background and Aim
Laparoscopic choledochal cyst resection is feasible, but sometimes hepatico-jejunostomy is technically challenging depending on bile duct size and anomaly. We herein report successful introduction of high resolution imaging technology (3D & 8K) for laparoscopic meticulous hepatico-jejunostomy for small hepatic duct of choledocal cyst.
Patient and Methods
Laparoscopic choledochal cyst resection was performed using 4 ports layout. 3D & 8K scope were applied for small hepatic duct (<5mm).
Operative Procedure
Under general anesthesia, the patient was placed in a broad base position, and a 10-mm 30° laparoscope (3D or 8K) was inserted through an umbilical incision using the open method. Pneumoperitoneum was established with 8 mmHg CO2 inflation. Three additional 3 trocars were inserted in the right upper abdomen (3mm operator's left hand), right side of the umbilicus (5mm operator's right hand) and the left lateral abdomen (2-3mm, assistant). After resection of choledocal cyst, small duct was incised toward left hepatic duct and duct size was enlarged up to 8-10 mm in size. In addition, membrane at bifurcation of hepatic duct was coagulated to obtain large anastomotic size. A jejunum was extracted from an umbilical wound and Roux-en Y jejuno-jejunostomy was performed. Holes for anastomosis at anti mesenteric side was opened as designed for the size of enlarged hepatic ducts. Mucosa and serosa of the opened hole was approximated using 6-0 absorbable suture in order to secure hepatico-jejunostomy. Jejunum was pulled up retrocolic. Initially, posterior wall was approximated using interrupted intra-corporal knot tying using 6-0 absorbable suture.  Meticulous anastomosis was completely performed without stent insertion.
Conclusion
Postoperative course of all patients was uneventful. Liver function remained normal and ultrasonography showed no intrahepatic ductal dilatation. Endoscopic procedure using 3D and 8K image is beneficial and hopeful for pediatric endosurgery.
15.20-15.28
11. Safety integrated compliant laparoscopic grasper
 A.T Steinthorsson,  H. Jonasdottir, T. Horeman
TU Delft, Netherlands, LHI, Iceland
Background
Trauma from high grasping forces has been a subtle problem in laparoscopic surgery for a long time. [1] In order to perform specific maneuvers the surgeon will need to have a secure grip on sensitive tissue, were he has to make sure that slippage does not occur and grasping forces don't cause tissue trauma.
Methods
In our research we propose a simple compliant mechanism called the Shaft Lock which in conjunction with a compliant monolithic grasper creates a safer laparoscopic instrument that limits hazardous forces, allows for a secure grip, offers object conformity and lessens the mental task of managing grasping forces. The Shaft Lock mechanism is embedded into the push-pull rod of the instrument and acts as a self-adjusting mechanical stop which keeps its function no matter the size or stiffness of the object being grasped. It allows for the numerous benefits of an object conforming compliant monolithic tip while giving it increased robustness and durability. The design was the result of continues design cycles in conjunction with a laparoscopic surgeon team where the technology was tested rapidly to verify every design step and create an instrument that was accepted by the end-users.
Results
The Shaft-Lock was introduced to the surgical team of LHI (university hospital of Iceland) in design cycles. Specific features of the instruments where categorized and graded using end-user rating systems, post-mortem discussion sessions adapted from the rapid agile development methodology [2] and concluded with box-trainer trials on pig intestines. The end-user trials them self when compared to each other showed that each improved design of the compliant instrument resulted in less visible trauma on the intestine tissue.
Conclusion
And the final design when compared to conventional laparoscopic graspers on the market was achieving better force distribution while maintaining robustness which has been lacking in compliant graspers.
15.28 - 15.36
12.  descripción DE MÓDULO AVANZADO DE SIMULACIÓN LAPAROSCÓPICA NEONATAL
Alberto Torres G.1,2, Cristian Jarry2, Martín Inzunza A.2, Francisco Serrano N.2, Julián Varas C2., Alejandro Zavala B1.
1Unidad de Cirugía Pediátrica, Pontificia Universidad Católica de Chile.
2Departamento de cirugía experimental y simulación, Pontificia Universidad Católica de Chile.
Objetivos: describir una primera experiencia en el desarrollo de un módulo avanzado de habilidades laparoscópicas en pediatría.
Métodos: Se determinó como habilidad avanzada a entrenar la realización de: nudo, sutura ininterrumpida y anastomosis termino-terminal intracorpóreas. Para ello sesiones semanales de dificultad progresiva, de entre 1 y 2 horas de duración. Las 3 primeras sesiones, consistieron en realizar sutura y una anastomosis termino-terminal uniendo cabos de material sintetico (latex). Las sesiones 4 y 5 consistieron en realizar anastomosis termino-terminal en modelo exvivo (intestino de pollo), de un diámetro aproximado de 7 mm. Todas las tareas se realizaron en endotrainer de dimensiones pediátricas, haciendo uso de trocares de 3mm y sutura de seda 5-0. Se citó a entrenar a 3 cirujanos con experiencia en laparoscopía pediátrica a quienes se encuestó para evaluar reacción al modelo mediante 7 preguntas en modalidad Likert de 5 niveles.
Resultados: los 3 cirujanos reclutados completaron el 100% de las sesiones (5) en un plazo de 5 semanas. La evaluación global del módulo fue (nota/media). Los participantes describieron estar en ( ) respecto a la adecuada progresión de dificultad de las sesiones. Respecto al número de estas, el 100% de los encuestados las definió como adecuadas. De ñlla misma manera, el 100% reporto estar de acuerdo con que el modelo de anastomosis exvivo representa de manera fidedigna la realidad quirúrgica. El 100% de los cirujanos declararon estar muy de acuerdo con que la realización del módulo les permitió entender y reflexionar respecto a la técnica quirúrgica. Finalmente, todos los participantes declararon considerar la realización de un nuevo entrenamiento simulado en anastomosis laparoscópica.
Conclusión: Si bien, se trata de una primera experiencia, este programa impresiona ser adecuado para el desarrollo de habilidades avanzadas en laparoscopía pediátrica en cirujanos. 5 sesiones serían suficientes para los objetivos propuestos en población equivalente (cirujanos laparoscopistas del área pediátrica). El modelo exvivo impresiona representar de manera fidedigna el procedimiento quirúrgico en pacientes reales. Instancias similares representarían una oportunidad de reflexión y autoevaluación respecto a la técnica quirúrgica, incluso en sujetos con experiencia previa.  
Tea Break 15.36 – 16.00
Symposium "30 Years of Pediatric MIS; and the challenge goes on"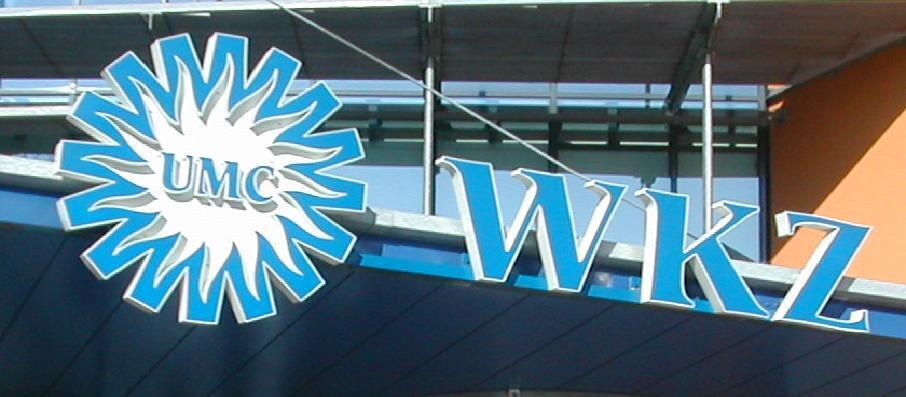 Registratiewebsite voor Symposium "30 Years of Pediatric MIS; and the challenge goes on"
Dept. Pediatric Surgery WKZ/UMC Utrechtinfo@aanmelder.nl
Dept. Pediatric Surgery WKZ/UMC Utrechtinfo@aanmelder.nlhttps://www.aanmelder.nl/98559
2018-09-05
2018-09-07
OfflineEventAttendanceMode
EventScheduled
Symposium "30 Years of Pediatric MIS; and the challenge goes on"Symposium "30 Years of Pediatric MIS; and the challenge goes on"0.00EUROnlineOnly2019-01-01T00:00:00Z
Wilhelmina KinderziekenhuisWilhelmina KinderziekenhuisLundlaan 6 3584 EA Utrecht Nederland