Programme
Schedule
Novemer 5, 2020
09.30 – 9.45    welcome
09.45 – 12.45  workshop round 1
12.45 – 13.45  lunch
13.45 – 16.45  workshop round 2
16.45 – 18.00 wrap-up day 1 (for instance Q&A sessions on issues people encounter in the lab/daily work)
18.00 – 21.00  dinner
November 6, 2020
09.00 – 12.00  workshop round 3
12.00 – 13.00 lunch
13.00 – 16.00  workshops round 4
16.00 – 17.00  wrap-up day 2 and closing remarks
Short description of workshops
Each workshop is planned for +/- 3 hours and will be kicked-off by a 5 min safety instruction followed by 20 min (~10 slides) introduction to the topic. Then, ~1 hour of experiments start followed by another 1 hour of data treatment, analysis and discussion.
Workshop A: "Fundamental aspects of electrochemistry, –catalysis, and –analysis", Dr. Marta Figueiredo
Workshop A will consist of a set of experiments relating to the oxygen reduction reaction (ORR). The experiments will start with cyclic voltammograms of Pt and Au electrodes for identification of fingerprint voltammetry and comparison of the catalytic activity of the two electrode materials. ORR will be used to explain the rotating ring disk technique and the data analysis will include Koutecky-Levich equation and Tafel slopes.
Workshop B: "Semiconductor Photoelectrochemistry and Photocatalysis", Dr. Bastian Mei and Dr. Jan Philipp Hofmann
In workshop B, the fundamental properties of a semiconductor-electrolyte interface in dark conditions and under illumination will be explored. The participants will determine relevant figures of merit and system efficiencies of a photoelectrode, such as Incident Photon-to-Current (IPCE, also called external quantum efficiency) and Applied Bias Photon-to-Current (ABPC) Efficiencies. Furthermore, the participants will determine band gaps and rationalize the behavior of a photoelectrode under illumination using impedance spectroscopy.
Workshop C: "Mass transport in convection-enhanced electrochemical systems", Dr. Antoni Forner Cuenca
Mass transport processes are at the core of electrochemical technologies for energy conversion and storage (e.g. fuel cells, electrolyzers, redox flow batteries). Understanding and optimizing mass transport processes can enable improvements in performance and thus costs reduction. In workshop C, the participants will investigate the role of electrode microstructure on the performance of a redox flow battery with a particular focus on mass transport overpotentials. Electrochemical impedance spectroscopy and polarization will be employed in tandem with diagnostic cells and redox couples with facile kinetics.
Workshop D: "Electrochemical engineering and cell design", Dr. Thijs de Groot
Workshop D focuses on exploring how the design of an electrochemical cell influences key parameters such as cell potential and maximum current density. Divided and undivided parallel plate and zero gap configurations will be compared. We will also look at the effect of different inlets and turbulence promotors on mass transfer in the cells and use segmented electrodes to explore local differences.
Further points:
Examination / certification
            No exam; only certificate of attendance
Safety instruction
            Intro at the beginning of each workshop, also, an instructional pdf is sent to the registered participants in advance, who have to sign off a guest/safety declaration upon arrival
Participation fees
participation fees include 2 lunches, coffee during breaks, 1 dinner
accommodation and travel expenses are at own cost
150€    NIOK PhD/Postdocs
200€    non-NIOK PhD/Postdocs
300€    industrial participants
NIOK Advanced Topics in Catalysis Photo- and Electrocatalysis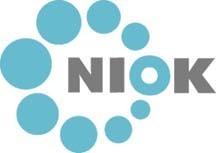 Registration website for NIOK Advanced Topics in Catalysis Photo- and Electrocatalysis
NIOK Advanced Topics in Catalysis Photo- and Electrocatalysisinfo@aanmelder.nl
NIOK Advanced Topics in Catalysis Photo- and Electrocatalysisinfo@aanmelder.nlhttps://www.aanmelder.nl/advancedcatalysiscourse
2020-11-05
2020-11-06
OfflineEventAttendanceMode
EventScheduled
NIOK Advanced Topics in Catalysis Photo- and ElectrocatalysisNIOK Advanced Topics in Catalysis Photo- and Electrocatalysis0.00EUROnlineOnly2019-01-01T00:00:00Z
To be announced
To be announced