A great way to enter a new market: BOSteRDAM
What is a Market Expansion Program?
A 'Market Expansion Program' is, broadly speaking, an exchange program for entrepreneurs and companies with an international ambition. The program is specific to a certain sector and region that is of interest to the participating company. Through a close collaboration with a partner on the ground, we are able to provide participants with a wide range of services to make a foreign market entry smoother and less complicated.
BOSteRDAM Market Expansion Program
The BOSteRDAM Cleantech Link is a Market Expansion Program for cleantech entrepreneurs and companies from the United States and the Netherlands. InnovationQuarter and Greentown Labs offer a 2-week market entry program to facilitate a soft landing for Dutch entrepreneurs with an interest in the Greater Boston Area, and American entrepreneurs with the ambition to do business in the Netherlands.
If you decide to participate, you will be closely accompanied by one of the organization's representatives for the duration of the program. This close collaboration enables a tailor-made program in which local market knowledge, connections, and a temporary office space will facilitate the realization of your market entry strategy. An example of the two-week program can be found under the 'Sample Schedule' tab on the left.
The program is open from October 18th 2018 to July 1st 2019 and applications are already open! Any type of cleantech startup, scale-up, or corporate is encouraged to apply!
Benefits of participating in this program:
A full immersion into the overseas ecosystem: spend two weeks engaging with locals as a local

Personal support in developing a foreign market entry strategy

Tailor-made programming, including relevant connections to companies, government organizations, and useful networking opportunities

Full access to office space in the partner country, tailored to your wants and needs

Support in accessing financial resources, and engaging strategic partners
Supporting partners
BOSteRDAM clean tech link is supported by YES!Delft, Buccaneer, CIC, ACTION Innovation Network and MassCEC.
BOSterDAM Cleantech Link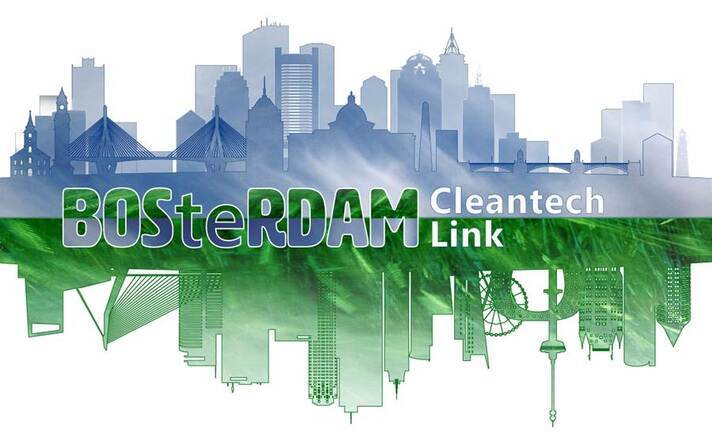 Registration website for BOSterDAM Cleantech Link
BOSterDAM Cleantech Linkevents@innovationquarter.nl
BOSterDAM Cleantech Linkevents@innovationquarter.nlhttps://www.aanmelder.nl/bosterdamcleantech/subscribe
2019-07-01
2019-07-01
OfflineEventAttendanceMode
EventScheduled
BOSterDAM Cleantech LinkBOSterDAM Cleantech Link0.00EUROnlineOnly2019-01-01T00:00:00Z
To be announced
To be announced