Organized By
Founding Organizations:
InnovationQuarter (IQ) facilitates (international) collaboration between innovative entrepreneurs, knowledge institutes and government. InnovationQuarter's mission is to strengthen the regional economy in West Holland by supporting and stimulating the innovation potential of this unique delta region. In close co-operation with all large corporations, educational and research institutions - like the Erasmus MC in Rotterdam, the Delft University of Technology and Leiden University - and government organizations, InnovationQuarter supports technological developments with social impact, encourages entrepreneurship and invests in fast-growing companies.
Greentown Labs is a community of bold, passionate entrepreneurs creating game-changing energy technologies that transform the way we live, work, and play. Located in Somerville, Mass., and founded in 2011, the Greentown Labs Global Center for Cleantech Innovation is the largest cleantech incubator in the United States, operating a 100,000 sq. ft.
campus that enables entrepreneurs to solve today's biggest energy and environmental problems. Its mission is to enable a vibrant community of startups to realize their visions by providing access to the resources, labs, and funding they need to thrive.
Supported By:
A leading complex tech incubator that brings your product to the market as fast as possible. Focus areas are Blockchain, Artificial Intelligence, CleanTech, MedTech, Aviation, Robotics, and  Complex Technology. YES!Delft guides you through the whole life cycle: pre-acceleration, acceleration, and growth. YES!Delft differentiates itself in the incubator market by dealing with complex products in challenging markets.
The Massachusetts Clean Energy Center (MassCEC) is a state economic development agency dedicated to accelerating the growth of the clean energy sector across the Commonwealth to spur job creation, deliver statewide environmental benefits and to secure long-term economic growth for the people of Massachusetts. MassCEC works to increase the adoption of clean energy while driving down costs and delivering financial, environmental, and economic development benefits to energy users and utility customers across the state. 
ACTION Innovation Network is a collaborative network of technology business incubators and other entrepreneur support organizations. Together they promote the growth and success of the entrepreneurial ecosystem, share resources and best practices, strengthen technology clusters, and contribute to economic improvement. The network of incubators provides diverse resources and a highly- supportive hub in which entrepreneurs, business leaders, government agencies, community leaders, investors, universities, and other interested organizations can collaborate toward the successful commercialization of technology enterprises that will build a prosperous economy, improve quality of life and sustain the health of our environment.
CIC provides a home from which to work, allowing innovators to easily access resources and create substantive, positive global impact. At CIC, you focus on growing your business while we take care of the rest. We provide high-quality, flexible office and coworking spaces, as well as stocked community kitchens, unmetered access to conference rooms, enterprise-grade internet services, printing and copying, phones, high-end furniture, operational and technical support, concierge services, perks and wellness offerings, and much more. Clients have access to hundreds of diverse entrepreneurs, service providers, investors, and mentors, while CIC-supported events draw thousands of innovators from across the global startup community to CIC.
Buccaneer Delft is an accelerator for young technology companies active in the energy and offshore sectors. Their mission is to enhance and fast-track young companies' commercial success. Their program offers concrete growth support, focused on bringing young entrepreneurs in contact with experts and each other to exchange knowledge and ideas. The companies they serve are ambitious, have an innovative technology product for the energy and/or offshore sector, and have a scalable business model.
BOSterDAM Cleantech Link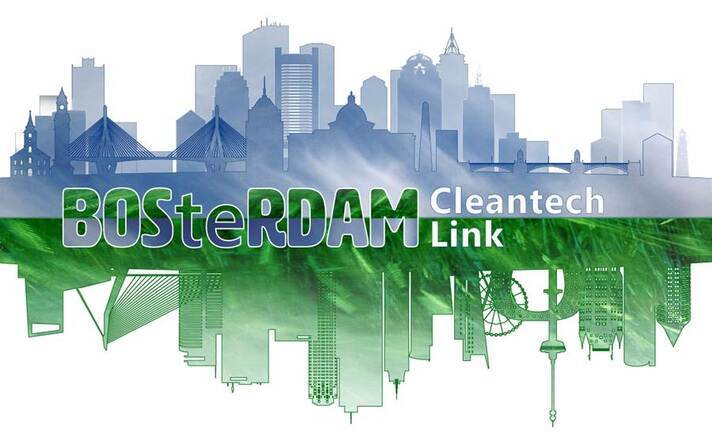 Registration website for BOSterDAM Cleantech Link
BOSterDAM Cleantech Linkevents@innovationquarter.nl
BOSterDAM Cleantech Linkevents@innovationquarter.nlhttps://www.aanmelder.nl/bosterdamcleantech/subscribe
2019-07-01
2019-07-01
OfflineEventAttendanceMode
EventScheduled
BOSterDAM Cleantech LinkBOSterDAM Cleantech Link0.00EUROnlineOnly2019-01-01T00:00:00Z
To be announced
To be announced