BWI European Mee

tings
13-14 December 2018
Adana, Turkey
We cordially invite you to attend the BWI European Regional Conference, to be held 13-14 December 2018 in Adana, Turkey. The Regional Conference will be followed by the European Committee meeting and European Women's Committee on 14 December 2018.
The Meeting will take place at:
SÜRMELİ HOTEL
Kuruköprü Mahallesi, Sefa Özler Cd. No:49
Seyhan/ADANA, TURKEY
According to the BWI statutes, a Regional Conference is held every four years. The Regional Conference is composed of representatives among the European BWI affiliates that have paid their statutory affiliation fees and are not in arrears. The Regional Committee and the Regional Women's Committee will be elected by the Regional Conference. We wish that our affiliates will consider giving their women and young colleagues the opportunity to participate in European meetings, thus establishing a better gender balance and meeting the set targets by the 4th BWI World Congress.
Please note that in accordance with BWI Statutes Article 5, the right to participate in BWI meetings is suspended should an affiliate be in arrears of affiliation fee payment.
We point out that all participants are responsible for paying their own travel and accommodation costs. Should your union be unable to finance those costs, you are requested to contact the BWI secretariat soonest, in order to possibly find a solution.
Please register online by visiting "Registration Form" section on left-sided menu not later than 25 of October 2018.
Nominations – Extention of Deadline
Up on request of a number of affiliates, we would like to extend the deadline to allow more time for consultations for notification of the candidate(s) nominated
by your country-group for the European Committee and the European Women's Committee, and the submission of your groups' joint nominations until 11th of December 2018.
Visa
Confirmation of your participation will follow upon the receipt of your online registration form. For participants that need a visa to enter Turkey, the application should be made via visiting the website of Electronic Visa Application System - https://www.evisa.gov.tr/en/  (you can change language). Once you have finalised your application and paid visa fee online, you will receive your visa in PDF format, which you should print and show to the border officer. 
BWI will provide interpretation in light of participants' needs.
The Regional Vice President for Europe is consulting the European Committee members on the preparations and more information will follow shortly.
If you need assistance or have any questions with regard to the logistics, please contact Gulsah Doruk - gulsah.doruk@bwint.org. 
We look forward to welcoming you in Adana.
In solidarity,
Ambet Yuson                          Johan Lindholm
BWI General Secretary           Regional Vice President Europe
BWI European Meetings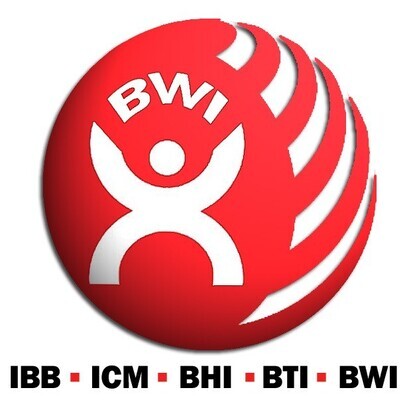 Registration website for BWI European Meetings
BWI Turkey Officegulsah.doruk@bwint.org
BWI Turkey Officegulsah.doruk@bwint.orghttps://www.aanmelder.nl/bwieuropeanmeetings
2018-12-13
2018-12-14
OfflineEventAttendanceMode
EventScheduled
BWI European MeetingsBWI European Meetings0.00EUROnlineOnly2019-01-01T00:00:00Z
Sürmeli HotelSürmeli HotelKuruköprü Mahallesi Sefa Özler Caddesi No:49 01060 Adana Turkey