BWI Sport Conference
18-19 September 2019
Friedrich-Ebert-Schtiftung Hause 1
Hiroshimastrasse 17
10785 Berlin, Germany
Please click here to download the meeting program and here to dowload the practical information.
The Amandla! Strategic Plan of BWI for 2018 – 2021 has reaffirmed the work around Mega-Sporting Events as one of the key pillars of action this Congress period. It was identified as one of the 7 Convergences of BWI (also known as the 7-Point Priority) under FAIR GAMES.
With more than a decade of experience around mega-sports campaigning, BWI is now faced with a new decade of World Cups and Olympic Games that would need adjustments in strategies as the contexts will change depending upon the host country. The 2020s will see the 2022 Qatar World Cup and the 2026 UNITED (US-Canada-Mexico) Bid World Cup under FIFA as well as the 2020 Tokyo Summer Olympics, the 2022 Beijing Winter Olympics, 2024 Paris Summer Olympics, and the 2028 Los Angeles Summer Olympics as major mega-sporting events that will have varied mobilisation of construction workers whose working conditions will be regulated by diverse industrial relations system and human rights regime. We can even add here, if successful, the Stockholm bid for 2026 Winter Olympics.
This cluster of events will need new analysis and new actions. BWI affiliates from the host countries will have to be convened to jointly chart the character of BWI campaign based on the lessons of the current and past sports campaign. Thus, this conference is being organised.
Objectives:
BWI Affiliates in host and bidding countries are informed about the trends and developments with regard 2020s mega-sporting events.
Lessons from current and past campaigns that proximate the labour relations regime of the host and bidding countries are presented, analysed and evaluated to frame possible future actions.
BWI Affiliates have engaged representatives of national and global sports bodies and other sports governance stakeholders on issues of due diligence, human and workers' rights commitments in the 2020s mega-sporting events.
BWI has collectively analysed and evaluated its actions, methods, instruments and strategies in sports campaigning and adjusted its strategies and actions in the context of European, North American, Chinese and Qatari labour policies.
BWI Sports Conference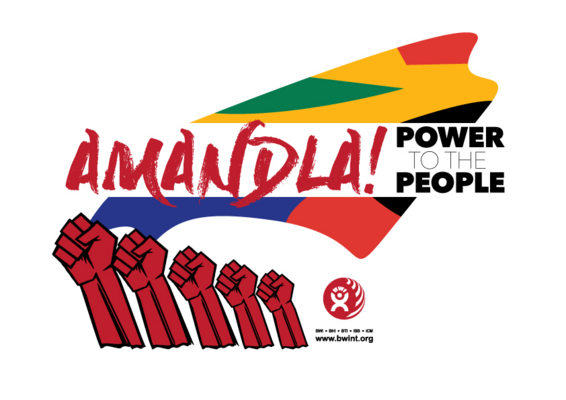 Registration website for BWI Sports Conference
BWI Eventsevents@bwint.org
BWI Eventsevents@bwint.orghttps://www.aanmelder.nl/bwisportsconf
2019-09-18
2019-09-19
OfflineEventAttendanceMode
EventScheduled
BWI Sports ConferenceBWI Sports Conference0.00EUROnlineOnly2019-01-01T00:00:00Z
FES Haus 1FES Haus 1Hiroshimastrasse 17 10785 Berlin Germany