BZ Strategy Days 2023: "Out of Order"
Welcome! Online registration is now available.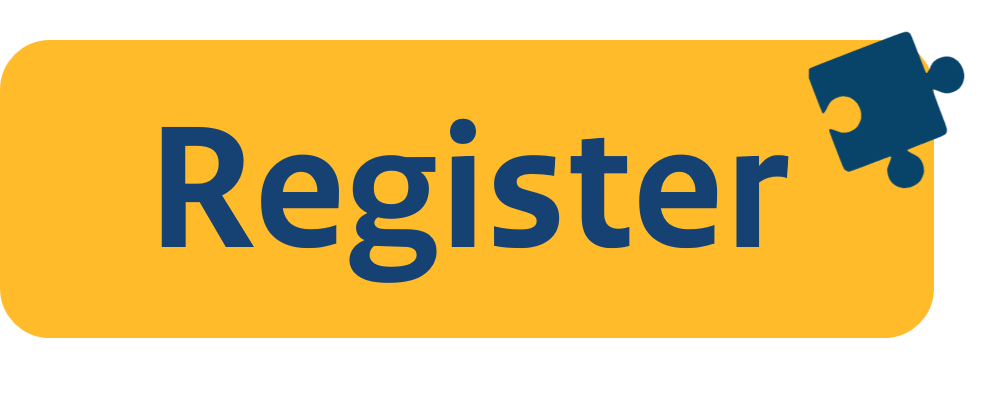 BZ-Strategiedagen 2023: "Out of Order"
Van 23 januari t/m 3 februari 2023 vindt de vierde editie van de BZ-Strategiedagen plaats. Op maandag 23 januari is de opening met SG Paul Huijts. In de twee weken daarna volgen meer dan twintig (digitale en hybride) evenementen, uiteenlopend van discussies met internationale topsprekers zoals Fiona Hill, Helen Thompson, Chandran Nair, Geeta Mohan en Sophie Howe tot workshops over toekomstdenken, religie als diplomatieke tool, en sessies over uiteenlopende onderwerpen, van crisisgereedstelling en kritieke grondstoffen tot veranderende perspectieven op het slavernijverleden, en natuurlijk de uitreiking van het Gouden Toetsenbord voor het meest strategische BZ-bericht van 2022.
Het doel van de strategiedagen is het strategisch vermogen van het ministerie van Buitenlandse Zaken te vergroten, door middel van een combinatie van inhoudelijke en praktische sessies die collega's in de gehele organisatie aanspreken. Alle medewerkers van BZ en de posten zijn uitgenodigd om deel te nemen. Verschillende sessies zijn daarnaast ook voor collega's van andere ministeries en samenwerkingspartners toegankelijk.
Het overkoepelende thema van deze editie is: Out of Order. De wereldorde is het afgelopen jaar nog zwaarder onder druk komen te staan. De Russische inval in Oekraïne was hier het meest flagrante voorbeeld van, en deze heeft andere problemen en crises verhevigd of bemoeilijkt, van klimaat tot energie, van migratie tot veiligheid. Om deze uitdagingen het hoofd te bieden is er een noodzaak tot het aangaan van nieuwe partnerschappen en het bouwen van een breder platform, om samen met landen in andere werelddelen te werken aan een gedeelde agenda. Wat kan Nederland doen om de internationale orde te stutten, te versterken of te hervormen? Hoe moeten we onze belangen en waarden waarborgen in deze volatiele wereld? Waar liggen kansen en mogelijkheden om te investeren in nieuwe partnerschappen? En hoe moet BZ zich ontwikkelen om onze doelstellingen blijvend te behalen? Deze en andere vragen beantwoorden we tijdens de BZ-Strategiedagen 2023.
Tijdens de opening van de Strategiedagen zal tevens het Gouden Toetsenbord voor meest strategische BZ-bericht van 2022 worden uitgereikt. Nominaties voor het BZ-bericht van het jaar kunnen tot en met dinsdag 20 december 2022 worden toegestuurd aan ESA@minbuza.nl.
BZ Strategy Days 2023: "Out of Order"
The fourth edition of the BZ Strategy Days will take place from Monday 23 January to Friday 3 February 2023. We will kick off the weeks of strategic thinking with an opening session with SG Paul Huijts. Throughout the following two weeks, more than twenty (digital) sessions will be hosted, ranging from discussions with internationally renowned speakers such as Fiona Hill, Helen Thompson, Chandran Nair and Sophie Howe to workshops on future generations and religion as a diplomatic tool, and of course the presentation of the "Golden Keyboard" (Gouden Toetsenbord) for the most strategic BZ-bericht of 2022.
The aim of the Strategy Days is to increase the strategic capacity of the Ministry of Foreign Affairs through a combination of substantive and practical sessions that appeal to colleagues throughout the organisation. All BZ colleagues at the missions and the Ministry are invited to participate. A significant part of the programme will also be accessible to colleagues from other ministries and partner organisations.
The overarching theme this year is "Out of Order". This past year, the global order has come under increasing pressure, with the Russian invasion of Ukraine as the most flagrant example. This has made existing problems and crises even more acute, such as climate, energy and migration issues. In order to navigate through this tumultuous period and face the challenges ahead of us, new partnerships are needed in which it is necessary to work in an inclusive way, cooperating with and involving a broader group than 'the West'. What can the Netherlands do to support and strengthen the international order and how do we safeguard our interests in an increasingly volatile world? How can BZ face these challenges? Where are the threats and opportunities? These and more questions will be discussed during the Strategy Days.
During the opening of the Strategy Days 2023, SG Paul Huijts will present the award for most strategic cable written by an MFA colleague in 2022. Nominations can be made until Tuesday 20 December 2022 to ESA@minbuza.nl.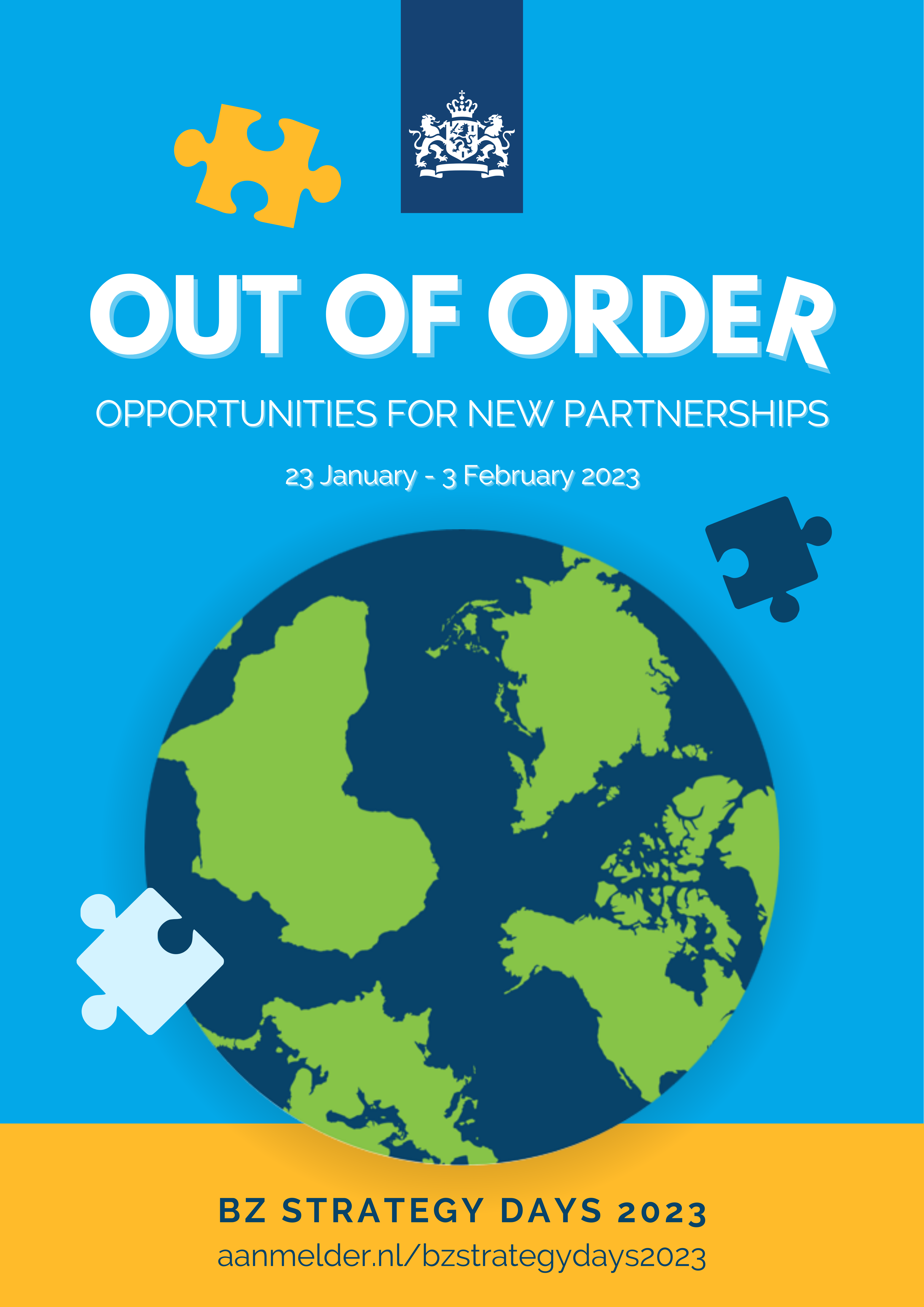 BZ Strategy Days 2023
Registration website for BZ Strategy Days 2023
BZ Strategy Days 2023events@sharedbusiness.nl
BZ Strategy Days 2023events@sharedbusiness.nlhttps://www.aanmelder.nl/bzstrategydays2023
2023-01-23
2023-02-03
OfflineEventAttendanceMode
EventScheduled
BZ Strategy Days 2023BZ Strategy Days 20230.00EUROnlineOnly2019-01-01T00:00:00Z
To be announced
To be announced