Welcome
Welcome on the registration website of the  GPU course organized by the Delft Centre for Computational Science and Engineering.
The next GPU course is scheduled on October 3 & 4, 2016. In order to attend this course please register before September 26, 2016. The number of participants is restricted to 20.
For members of DCSE this course is free, TU Delft staff and students pay € 50,- for a single day and €100,- for the full 2 days course. For other participants the costs are resp. € 200,- for 1 day and
€ 350,- for 2 days. This is mainly to cover expenses for the lunch and the course material.
For more information please visit our Website
 
Best regards,
The organization committee
GPU course, Day 1 & Day 2, October 3-4, 2016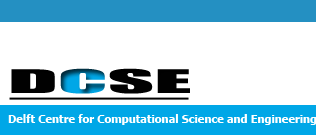 Registratiewebsite voor GPU course, Day 1 & Day 2, October 3-4, 2016
Deborah Dongord.m.dongor@tudelft.nl
Deborah Dongord.m.dongor@tudelft.nlhttps://www.aanmelder.nl/gpucourse_october_2016
2016-10-03
2016-10-04
OfflineEventAttendanceMode
EventScheduled
GPU course, Day 1 & Day 2, October 3-4, 2016 GPU course, Day 1 & Day 2, October 3-4, 2016 0.00EUROnlineOnly2019-01-01T00:00:00Z
Delft University of Technology, Faculty EEMCS, Building 36Delft University of Technology, Faculty EEMCS, Building 36Feldmannweg 3, Snijders room LB.01.010 2628 CD Delft Nederland