Dear Medical Delta relation,
Who are the engineers, medical professionals and entrepreneurs
that are working together to bring medical innovation to the
clinic? What is their common goal? And what real results have
they recently accomplished?
At the MedTechWest Event 2013, the three IMDI Centres of Research
Excellence with roots in the Medical Delta area will present the innovative projects that were initiated in the past year and invite you to help inventing new ones. The focus will be on innovations in image guided medicine, neurorehabilitation and minimally invasive technology.
Programme in brief
Morning programme
The morning break-out sessions will focus on the progress, results
and plans for future projects of the three IMDI centres:
• Medical Delta Imaging Institute (MDII)
• Neuro-Rehabilitation (NeuroControl)
• Novel Instruments for Minimally Invasive Techniques (NIMIT)
Afternoon programme
We are happy to present to you the keynote speakers that will
highlight relevant developments from science, industry, the Dutch
'Top sectors' and the Dutch policy on health care and health
research.
Visualization of Quantified Image data - Key to Future?
Prof. Anders Persson, Director of the Center for Medical Image
Science and Visualization (CMIV) and Professor at Linköping
University, Sweden
Topsector Life Science and Health
Eduard C. Klasen, Ph.D, LSH Topteam
Healthcare in Topsector HTSM, including the roll of SME's
Casper Garos, Senior Director External Partnerships at Philips
Healthcare
Table- asisted- testing: The Ipad for the future
Pim van der Gool, Chairman of The Health Council of the
The MedTechWest 2013 event takes place on Tuesday 25 June at the TU Delft.
We cordially invite you to register as an exhibitor for this event through this registration site
If you have any questions about IMDI MedTechWest Event, please contact us at medtechwest@medicaldelta.nl
We look forward to seeing you on Tuesday 25 June 2013!
On behalf of the three IMDI communities:
Frans van der Helm (TU Delft) & Hans Arendzen (LUMC), Jenny Dankelman (TU Delft) & Frank Willem Jansen (LUMC) & Evelyn Regar (EMC) , Wiro Niessen (EMC) & Mark van Buchem (LUMC), Caroline Duterloo (NIMIT) en Agaath Sluijter (NeuroControl)
IMDI
IMDI stands for Innovative Medical Devices Initiative and is a national programme. Through the Life Science & Health and High Tech Systems and Materials Top Sectors, the IMDI Cores have established a strong position in the field of innovation within the Netherlands. The programme has recently been reinforced by the establishment of the new IMDI umbrella organisation headed by Dr Ab Klink.

IMDI MedTechWest 2013 Exposanten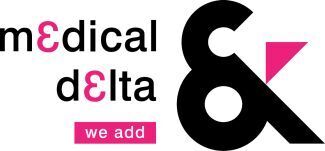 Registration website for IMDI MedTechWest 2013 Exposanten
Inge van Marionmedtechwest@medicaldelta.nl
Inge van Marionmedtechwest@medicaldelta.nl
2013-06-25
2013-06-25
IMDI MedTechWest 2013 ExposantenIMDI MedTechWest 2013 Exposanten0.00
Delft University of Technology - Faculty 3mEDelft University of Technology - Faculty 3mEMekelweg 2