Hartelijk welkom op de website van Hilton's NSJ Jam sessions.
Hilton Rotterdam is ieder jaar het nachtelijk podium voor de jam sessies met 's werelds beste jazz musici. Wanneer de concerten in Ahoy ophouden gaan wij verder! Wij nodigen je van harte uit om dit op vrijdag 7, zaterdag 8 en/of zondag 9 juli met ons mee te beleven. De sessies starten rond middernacht. Behalve muziek is er een bar en een foodcorner waar lekkere hapjes verkrijgbaar zijn. De upperlobby en Le Jardin zijn ook dit jaar weer in helemaal in jazzy sferen. Ruud Lips stelt zijn jazz fotografie ten toon en Marc Janssen verrast ons met zijn collectie platenhoezen, volledig in het thema van het 60 jarig jubileum van StaxRecords muziek label.
Klik op aanmelden en krijg direct je toegangsbewijs. Graag tot ziens!
In het belang van uw veiligheid is de toegang tot de zaal beperkt tot zijn maximale capaciteit.

Welcome to Hilton Rotterdam's NSJ jam sessions page. You are invited to be a part of this unique event. When the concerts stop at Ahoy, the music continues at Hilton, starting around midnight! Drinks and snacks are available during the event. In the upper lobby and Le Jardin you'll find fine jazzy art from Ruud Lips and Marc Janssen.
Register here and you will receive an entrance ticket right away. Looking forward to meet you there!
For your safety the event room is capacity controlled.
 
Team Hilton Rotterdam


North Sea Jazz Jam sessions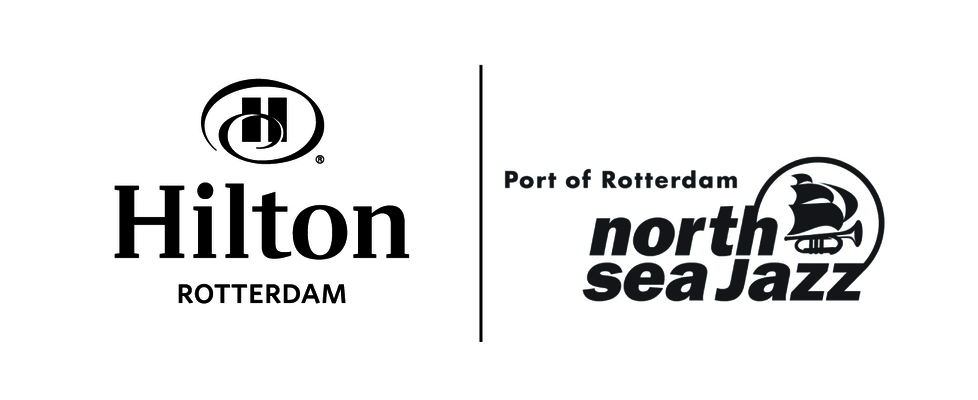 Registratiewebsite voor North Sea Jazz Jam sessions
Hilton Rotterdamrtmhi_talktohiltonrotterdam@hilton.com
Hilton Rotterdamrtmhi_talktohiltonrotterdam@hilton.com
2017-07-07
2017-07-09
North Sea Jazz Jam sessionsNorth Sea Jazz Jam sessions0.00
Hilton RotterdamHilton RotterdamWeena 10