Joint Meeting 
7 & 8 March 2022
The Online Edition
"Next Generation Genetics"
Prize winners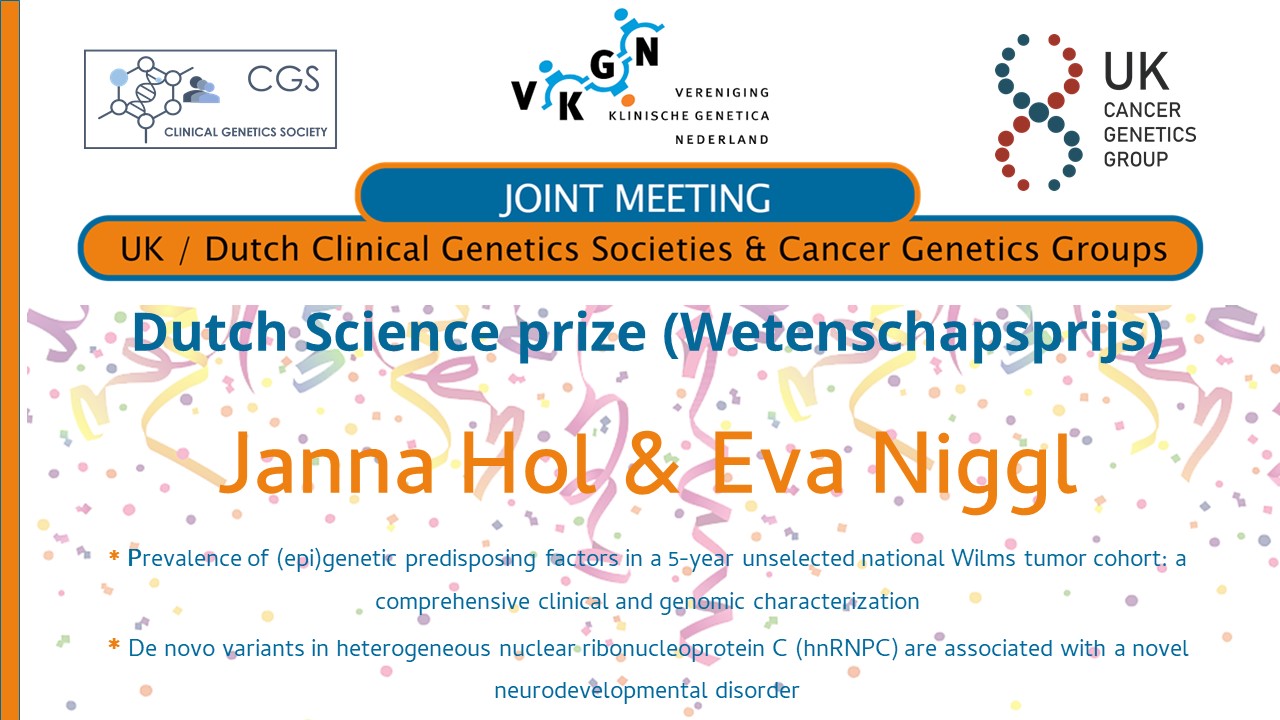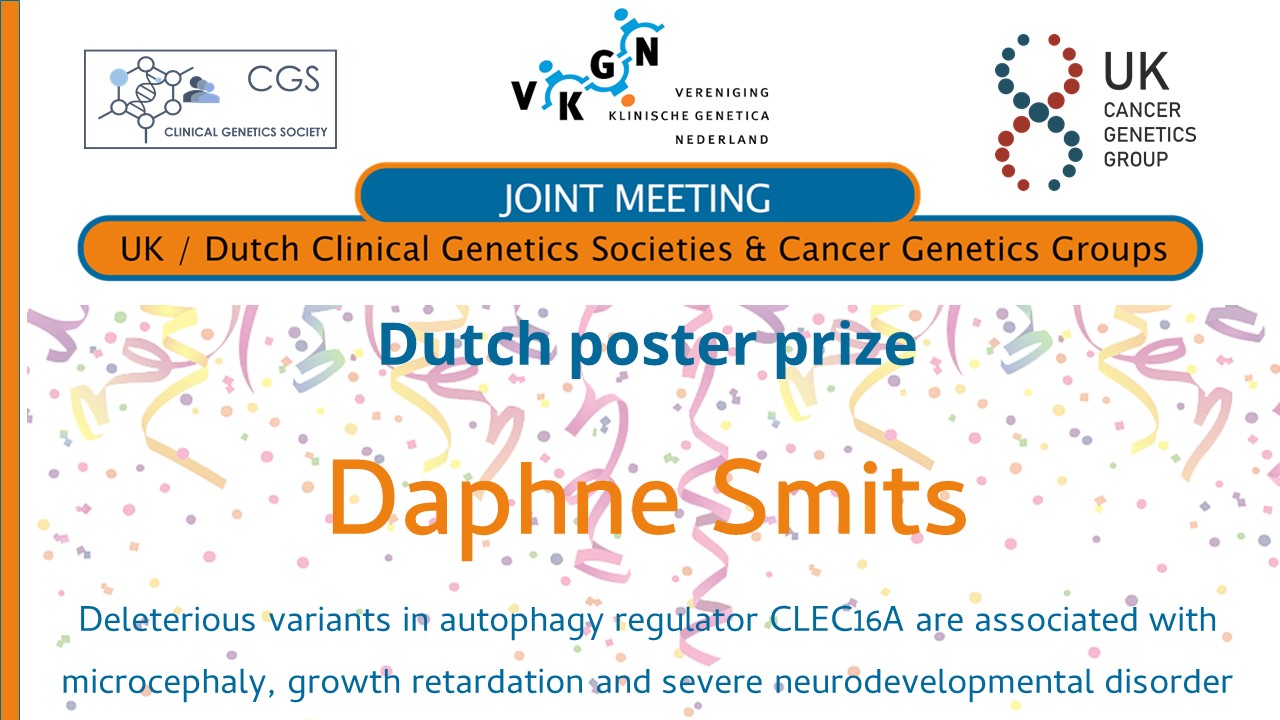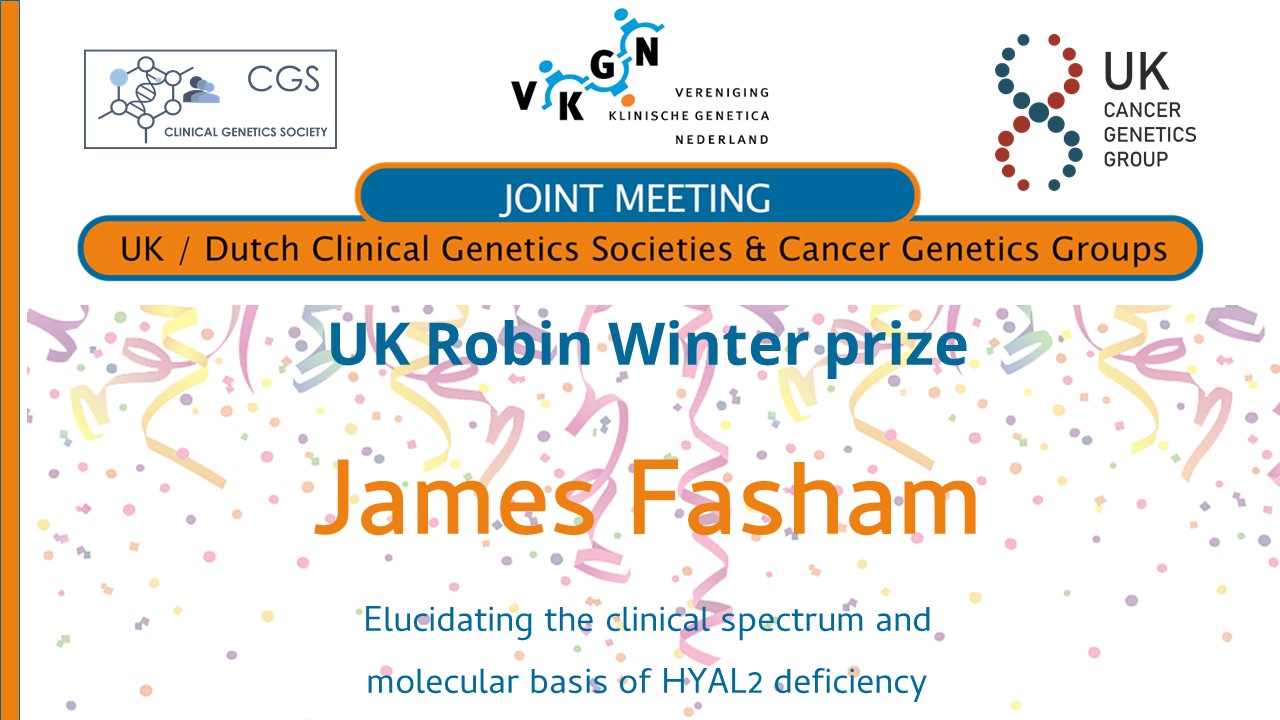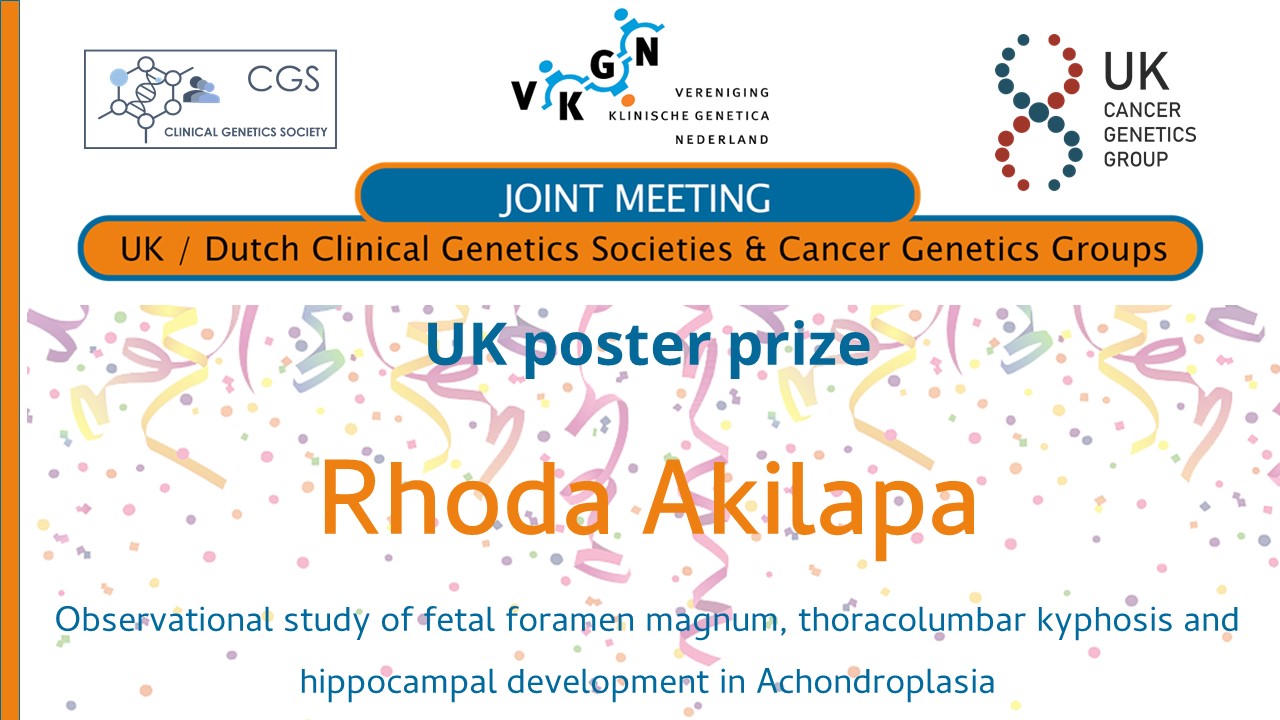 Update 20 January 2022
The 8th Joint Dutch/UK Clinical Genetics Societies and Cancer Genetics Groups meeting is being held on 7th - 8th March 2022. Unfortunately, due to current COVID-restrictions in both UK and the Netherlands the committee has been forced to convert this meeting to a fully-online format and the venue at Rotterdam is now cancelled. We regret making this decision but feel that currently there is no other option.
The joint scientific committee has put together a wonderful scientific program titled "Next Generation Genetics", which aims to cover as much as possible of the whole field of future clinical genetics. Talks from trainees, selected from submitted abstracts, will be included in the final programme. In addition, the Carter lecture, the Martijn Breuning Lecture, Robin Winter prize, the Ben ter Haar prize and lectures from expert-speakers will also be part of the programme. We are sure that the meeting will still be a success and are looking forward to it.
Similar to the previous joint meetings there will also be a Dysmorphology Meeting, this time hosted by Wendy Jones, Emma Wakeling and Arjan Bouman. This meeting will take place on Wednesday the 9th of March. In addition we are very pleased to announce that for the first time in the history of our meeting a cancer genetics case day will take place (also on the 9th of March). During this meeting the genetic  centres from both the UK and the Netherlands will be able to present their most interesting / challenging cases from the field of cancer genetics. This meeting will be hosted by Maartje Nielsen and Anja Wagner.
New registration fees apply:
- Joint meeting (2 days): €125 
- Dysmorphology meeting: no cost
- Cancer Genetics case day: no cost
There will be no 'one-day option' regarding the online-format.
Participants who have already paid a higher fee for attending received a personal message about the refund.
The meeting has CPD approval by the Royal college of Physicians and accreditation will be achieved for the Dutch Society of Clinical Genetics. Please contact the secretary of the meeting organisation Routine (margot@routine-nijmegen.nl) for further questions.
We are very much looking forward to this meeting!
Wendy van Zelst-Stams
Chair Dutch Society of Clinical Genetics
Sarah Smithson
Chair Clinical Genetics Society
Helen Hanson
Chair UK Cancer Genetics Group
Arjan Bouman
Maartje Nielsen
Anja Wagner
Marieke van Dooren
Local hosts Rotterdam
photo credits: RBT
Joint Meeting 2022

Registration website for Joint Meeting 2022
Margot van der Mark / Conference secretarymargot@routine-nijmegen.nl
Margot van der Mark / Conference secretarymargot@routine-nijmegen.nlhttps://www.aanmelder.nl/jointmeeting
2022-03-07
2022-03-09
MixedEventAttendanceMode
EventScheduled
Joint Meeting 2022Joint Meeting 20220.00EUROnlineOnly2019-01-01T00:00:00Z
De DoelenDe DoelenKruisplein 40 3012CC Rotterdam Netherlands