BIUP meeting
We invite you for the Bioinformatics Industrial User Platform (BIUP) meeting, which will be hosted by the Netherlands Bioinformatics Centre (NBIC) in Lunteren at April 16 during the Netherlands Bioinformatics Conference (NBIC 2013).
Theme of this year's BIUP meeting is 'Infrastructure'. What is important in bioinformatics infrastructure? Proper tools, security, data safety, knowledge sharing or just massive hardware?
We invited 2 speakers for the meeting:
Jan Geurts, Principal Scientist at Royal FrieslandCampina, will be a speaker at this meeting. He will tell us about their solution on connecting Business and Science using a knowledge management portal based on BioXM.
Dr. Jan Geurts received a PhD in Human Genetics from the University of Leuven in 1996. Dr. Geurts has worked as assistant professor at the University of Maastricht where he was responsible for the gene expression microarray facility of the Maastricht Genome Centre. In 2002 he joined the food industry to create the first Nutrigenomics and Bioinformatics department of FrieslandCampina. He is now working as Principal Scientist in the Life Sciences department of FrieslandCampina Research in Deventer, the Netherlands. He is involved in various external networks such as TIFN (Top Insitute Food and Nutrition), ILSI Europe and Phenflex. His primary research interests are the relationship between nutrition and human physiology and the importance of individual variation therein.
Second speaker is Hans Timmerman, EuroCloud Nederland who will be talking about: "The Exciting World of Big Data".
Hans Timmerman is member of the board of Eurocloud NL. He is working for more than 11 years as CTO for EMC The Netherlands and is futurist in the field of Cloud, Big Data and Trust & Security. Before EMC he worked many years as director, consultant or manager in the Aerospace, Electrotechnical and Communication Industry. He was member of the Society for Technology Trends and was responsible for several published foresight studies.
Registration
To participate in this meeting please register via the registration form for the Netherlands BioInformatics Conference (NBIC 2013). The registration also offers you the opportunity to visit the rest of the programme of NBIC2013, including:
keynote lectures
parallel sessions with scientific lectures on bioinformatics
conference lunch & exhibition
poster sessions
drinks in the afternoon
conference diner and evening program (optional)
About BIUP
The BioInformatics Industrial User Platform (BIUP) is a group of Dutch companies that use bioinformatics expertise and tools in research and product development.
BIUP members have a common interest in:
informal discussions between industrial parties that use bioinformatics tools for research and product development;
an infrastructure for joined bioinformatics research (e.g. safe data repository);
stimulating relevant bioinformatics research;
shaping the competences of the bioinformaticians of the future.
Netherlands Bioinformatics Conference 2013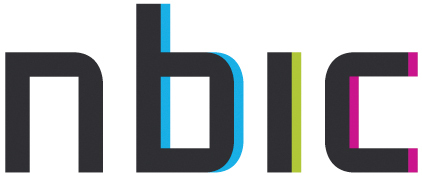 Registration website for Netherlands Bioinformatics Conference 2013
Femke Francissenfemke.francissen@nbic.nl
Femke Francissenfemke.francissen@nbic.nlhttps://www.aanmelder.nl/nbic2013
2013-04-15
2013-04-17
OfflineEventAttendanceMode
EventScheduled
Netherlands Bioinformatics Conference 2013Netherlands Bioinformatics Conference 20130.00EUROnlineOnly2019-01-01T00:00:00Z
Conference Centre De WereltConference Centre De WereltWesthofflaan 2 6741 KH Lunteren Netherlands