Roy Goodacre, University of Liverpool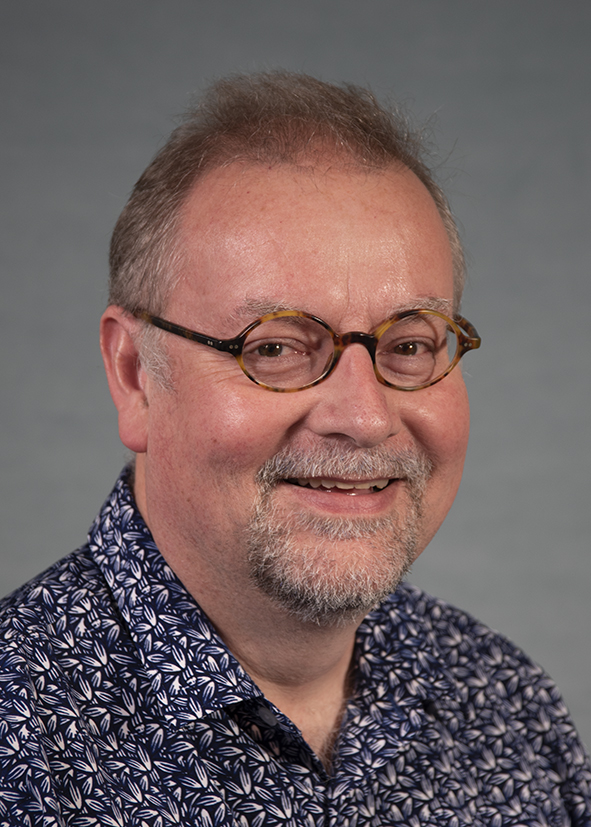 Roy Goodacre is Professor of Biological Chemistry at the University of Liverpool. He has helped establish mass spectrometry-based metabolomics for long-term studies and employed these for clinical and plant studies, as well as for understanding microbial systems. He has also developed a variety of different Raman spectroscopy approaches for bioanalysis with a particular focus on metabolite quantification and chemical image analysis.
He helped establish the Metabolomics Society, is Editor-in-Chief of the journal Metabolomics.
Home page: http://www.biospec.net
Google: https://goo.gl/B3yWRC
Twitter: @RoyGoodacre - @LivUniCMR - @BioSpecNet - @Metabolomics
---
Metabolomics by numbers: lessons from large-scale phenotyping
Roy Goodacre
Department of Biochemistry, Institute of Integrative Biology, University of Liverpool, Biosciences Building, Crown Street, Liverpool L69 7ZB, UK
Metabolomics is a growing discipline that allows the analysis of the thousands of structural different small molecules found within a biological system. These metabolites can be measured using a variety of different analytical approaches and we have developed gas chromatography mass spectrometry (GC-MS) and liquid chromatography mass spectrometry (LC-MS) for this purpose [1]. I shall provide an overview of metabolomics and lessons learnt from of our large-scale human serum metabolome project where we profiled 1200 healthy individuals [2]. Using these methods we then went on to profile another ~1200 ageing individuals and identified key metabolic dysregulation which were drivers behind human frailty, which were validated in a further ~760 ageing individuals [3].
References
[1] Dunn, W.B., Broadhurst, D., Begley, P., Zelena, E., Francis-McIntyre, S., Anderson, N., Brown, M., Knowles, J.D., Halsall, A., Haselden, J.N., Nicholls, A.W., Wilson, I.D., The Husermet consortium, Kell, D.B. & Goodacre, R. (2011) Procedures for large-scale metabolic profiling of serum and plasma using gas chromatography and liquid chromatography coupled to mass spectrometry. Nature Protocols 6, 1060-1083.
[2] Dunn, W.B., Lin, W., Broadhurst, D., Begley, P., Brown, M., Zelena, E., Vaughan, A.A., Halsall, A., Harding, N., Knowles, J.D., Francis-McIntyre, S., Tseng, A., Ellis, D.I., O'Hagan, S., Aarons, G., Benjamin, B., Chew-Graham, S., Moseley, C., Potter, P., Winder, C.L., Potts, C., Thornton, P., McWhirter, C., Zubair, M., Pan, M., Burns, A., Cruickshank, J.K., Jayson, G.C., Purandare, N., Wu, F.C.W., Finn, J.D., Haselden, J.N., Nicholls, A.W., Wilson, I. D., Goodacre, R. & Kell, D.B. (2015) Molecular phenotyping of a UK population: defining the human serum metabolome. Metabolomics 11, 9-26.
[3] Rattray, N.J.W., Trivedi, D.K., Xu, Y., Chandola, T., Eendebak, R.J.A.H., Johnson, C.H., Marshall, A.D., Mekli, K., Rattray, Z., Tampubolon, G., Vanhoutte, B., White, I.R., Wu, F.C.W., Pendleton, N., Nazroo, J. & Goodacre, R. (2019) Metabolic dysregulation in vitamin E and carnitine shuttle energy mechanisms identified as drivers behind human frailty. Nature Communications 10: 5027.
Benelux Metabolomics Days 2020
Registration website for Benelux Metabolomics Days 2020
Femke Francissenfemke.francissen@dtls.nl
Femke Francissenfemke.francissen@dtls.nlhttps://www.aanmelder.nl/nmc2020
2020-12-17
2020-12-18
OfflineEventAttendanceMode
EventScheduled
Benelux Metabolomics Days 2020Benelux Metabolomics Days 20200.00EUROnlineOnly2019-01-01T00:00:00Z
Engels Conference CenterEngels Conference CenterStationsplein 45 3013 AK Rotterdam Netherlands