Speakers
Pim Leonards, Vrije Universiteit Amsterdam
Pim Leonards (Vrije Universiteit, Amsterdam, The Netherlands) is professor of Environmental Bioanalytical Chemistry, and focuses his research on the link between environmental chemical exposure and the effects on metabolic processes, functioning of organisms and phenotypical changes. The focus is on metabolic profiling of various biological species to unravel the effects of toxic contaminants: mechanism of toxicity. Currently, he co-coordinates the H2020 European ENDpoiNTs project that develops novel testing strategies to identify endocrine disruptor chemicals (EDCs) that induce human developmental neurotoxicity (DNT). Clear evidence supports associations between EDC exposure and impaired neurodevelopment. Yet, current hazard assessment of EDCs does not address developmental neurotoxicity. This is due to a lack of scientific knowledge on how endocrine disruption is linked to DNT. In this project the link between endocrine disruption and DNT at the molecular, cellular, tissue, organism and behavioural level is studied using in vitro (e.g. organoids) and in vivo models (rodent, zebrafish).  
---
Roy Goodacre, University of Liverpool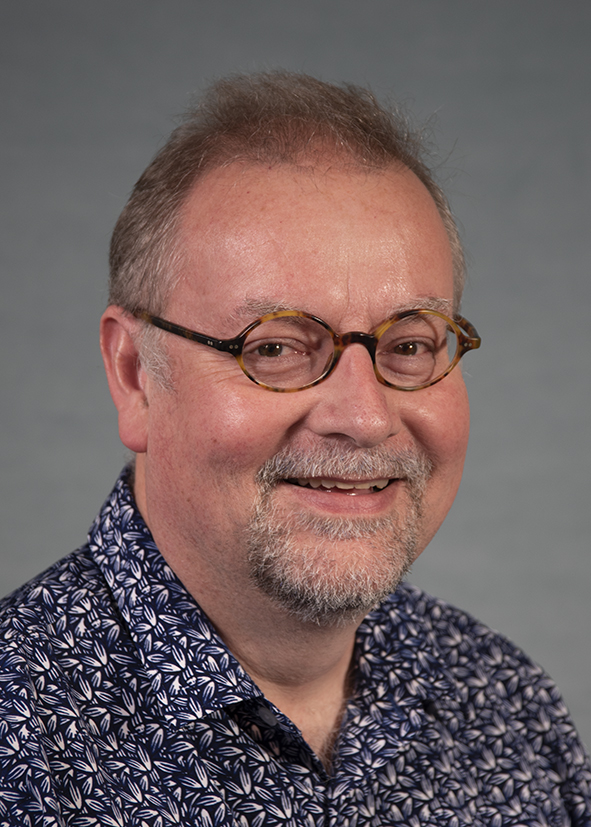 Roy Goodacre is Professor of Biological Chemistry at the University of Liverpool. He has helped establish mass spectrometry-based metabolomics for long-term studies and employed these for clinical and plant studies, as well as for understanding microbial systems. He has also developed a variety of different Raman spectroscopy approaches for bioanalysis with a particular focus on metabolite quantification and chemical image analysis.
He helped establish the Metabolomics Society, is Editor-in-Chief of the journal Metabolomics.
Home page: http://www.biospec.net
Google: https://goo.gl/B3yWRC
Twitter:
@RoyGoodacre
-
@LivUniCMR
-
@BioSpecNet
-
@Metabolomics
Metabolomics by numbers: lessons from large-scale phenotyping
---
Ron Wehrens, Biometris, Wageningen
Ron Wehrens is leading the contract-research section of Biometris, the Applied Mathematics and Statistics group at Wageningen University & Research. In addition to general consultancy the group focuses in
particular on statistical genetics, risk assessment in the context of food and health, and the analysis of big data including omics data. Earlier he has been a group leader at Fondazione Edmund Mach (Italy) and associate professor at the Radboud University Nijmegen (Netherlands).
Tackling variation sources in metabolomics
​
Benelux Metabolomics Days 2020
Registration website for Benelux Metabolomics Days 2020
Femke Francissenfemke.francissen@dtls.nl
Femke Francissenfemke.francissen@dtls.nl
2020-04-02
2020-04-03
Benelux Metabolomics Days 2020Benelux Metabolomics Days 20200.00EUROnlineOnly2019-01-01T00:00:00Z
Engels Conference CenterEngels Conference CenterStationsplein 45 3013 AK Rotterdam Netherlands