NWA matchmaking
Route Energy Transition
- April 15th, 2019 -
The matchmaking event aims to give researchers and consortia a platform to pitch their proposal ideas in connection to the NWA route Energy Transition. You are kindly requested to register for this event and indicate your preference for a pitch (registration deadline: April 8th, 2019).
New in the NWA-ORC 2019 call is the obligation to announce your initiative prior to the pre-proposal submission, in order to enable potential partners to register and possibly join a consortium.
We hope that this matchmaking event will be used by you to strengthen your idea and involved consortium, perhaps in:
finding the right expertise,
linking to other ideas in the making
getting connected.
The program of the day depends on the amount of interest and pitches. In any way it will give plenty opportunity to meet fellow researchers and organizations active in the field. The event will be organized in In de Driehoek in Utrecht.
For clarity, the NWA route (or NERA) itself does not have a say in defining whether a proposal is appropriately connected to the route (see call conditions), and is only hosting this event.  
2019 NWA matchmaking Route Energy Transition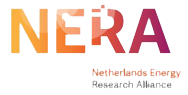 Registration website for 2019 NWA matchmaking Route Energy Transition
Erik Langereis (DIFFER) / Laetitia Ouillet (NERA)nwa@nera.nl
Erik Langereis (DIFFER) / Laetitia Ouillet (NERA)nwa@nera.nlhttps://www.aanmelder.nl/nwa-matchmaking-energy-transition-2019
2019-04-15
2019-04-15
OfflineEventAttendanceMode
EventScheduled
2019 NWA matchmaking Route Energy Transition2019 NWA matchmaking Route Energy Transition0.00EUROnlineOnly2019-01-01T00:00:00Z
In de DriehoekIn de DriehoekWillemsplantsoen 1c 3511 AL Utrecht Netherlands