ESER 2019 Workshops Seville
We are pleased to invite you to the ESER workshops in Seville/ES.
6 workshops are organised from May 16-17, 2019; on occasion of the SERAU-ESER joint meeting.
VENUE
REAL ILUSTRE COLEGIO DE MEDICOS DE SEVILLA
Avda. de la Borbolla, 47
41013 Sevilla/ES
Tel: + 34 954 231 990
www.comsevilla.es
Meeting room: Albert Lasierra
PROGRAMME
The detailed workshop programme is available on the ESER website.
REGISTRATION
In order to purchase your workshop ticket(s), please click on the "Registration" button above.
In case of any questions, please do not hesitate to contact the ESER Office at office@eser-society.org.
Kind regards,
ESER Office

ESER Office
Am Gestade 1
1010 Vienna
Austria
p +43 1 5334064-927
e office@eser-society.org
w www.eser-society.org
ESER 2019 Workshops Seville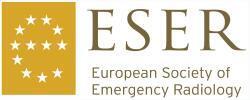 Registration website for ESER 2019 Workshops Seville
Ms. Ricarda Poschinfo@aanmelder.nl
Ms. Ricarda Poschinfo@aanmelder.nlhttps://www.aanmelder.nl/sevilleworkshops
2019-05-16
2019-05-17
OfflineEventAttendanceMode
EventScheduled
ESER 2019 Workshops SevilleESER 2019 Workshops Seville0.00EUROnlineOnly2019-01-01T00:00:00Z
To be announced
To be announced