Student Welfare Day
Are you looking for some useful tools and skills that will improve your study skills, benefit your health and well-being or enhance your chances on the job market? Join the 2nd edition of the Student Welfare Day on Wednesday March 18th 2020!
Various workshops are being offered on this day. There are two time slots which means that you can sign up for either one or two workshops. For more information about the programme and workshops, please read the information on this website.
Interested? Make sure to sign up before Wednesday March 18th 2020.
NOTE: All workshops are taught in English, but are open to both Dutch and international students.
---
Date: 18 March 2020
Time: 16:00hrs - 20.00hrs
The Student Welfare Day is organised by the Student Counsellors, Student aan Zet, RBS and the Centre of International Affairs.
Student Welfare Day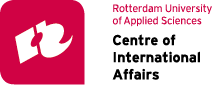 Registration website for Student Welfare Day
Enny Kraaijveldstudentaanzet@hr.nl
Enny Kraaijveldstudentaanzet@hr.nlhttps://www.aanmelder.nl/studentwelfareday2019
2019-05-08
2019-05-08
OfflineEventAttendanceMode
EventScheduled
Student Welfare DayStudent Welfare Day0.00EUROnlineOnly2019-01-01T00:00:00Z
PosthumalaanPosthumalaanPosthumalaan 120 3072 AG Rotterdam Netherlands