Mindfulness Based Stress Reduction
Trainer: Loes Blok  

During your stay in The Netherlands and your study, you might be confronted with certain levels of stress. Sometimes due to your study and sometimes due to circumstances you cannot control. The workshop Mindfulness gives you some tools to handle stress and it can help you to stay more in the here and now. 
Fear of failure: how to deal with it
Trainer: Anke Boereboom 

In this workshop you will get the chance to know more about fear of failure. You will know the different types of fear of failure and what causes it. You will learn how to influence your stress level by examining your thoughts. You will get practical tips and you will be more aware of your qualities. This workshop can help you to continue your study with more motivation and better results.
Time Management: Always running out of time?
Trainer: Jimera Koorndijk 

Why am I always running out of time? I have no idea where the time goes!
Are you often struggling with this thoughts? It can be overwhelming, we know.
In this workshop we will explain the 100 hours rule and how you easily can gain more control over your time.
Lost in translation: Communicating across cultures 
Trainer: Jessica Shinnick

Ever feel frustrated the communication with your 'international' friends/classmates sometimes doesn't go very smoothly?  Come to this workshop and learn about how cultural background can influence communication style, and what can help to communicate more effectively across cultures.  
Career in the Netherlands
Trainer: Nathalie Barendswaard and Cora Santjer

If you are thinking about starting a career in the Netherlands or first would like to start with an internship or thesis in a Dutch company, this is where you will find all you need to know. Advice on business flirting, Dutch Business Culture and Dutch recruitment principles. 
Workshop schedule
| | | |
| --- | --- | --- |
| |   |   |
| Workshop | Max. participants  | Room |
| | |   |
| | |   |
| | |   |
| | |   |
| 5. Career in the Netherlands |   |   |
|   |   |   |
| |   |   |
| | |   |
| | |   |
| | |   |
| | |   |
| 5. Career in the Netherlands |   |   |
Student Welfare Day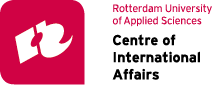 Registration website for Student Welfare Day
Enny Kraaijveldstudentaanzet@hr.nl
Enny Kraaijveldstudentaanzet@hr.nlhttps://www.aanmelder.nl/studentwelfareday2019
2019-05-08
2019-05-08
OfflineEventAttendanceMode
EventScheduled
Student Welfare DayStudent Welfare Day0.00EUROnlineOnly2019-01-01T00:00:00Z
PosthumalaanPosthumalaanPosthumalaan 120 3072 AG Rotterdam Netherlands