Heyy! 
The UM community invites you to the Sinterklaas Walk. It is a great opportunity to meet new people, make connections and adore the Christmas lights in Maastricht's city centre. 
You will be matched with another participant, and as a form of speed-friending you will take a walk through the city centre. We will provide you with some conversation starters but at the end it is entirely up to you how you want to spend that time. The only thing that's important is that you have a fun time meeting someone new!
If you feel that this is right up your alley go ahead and register for the event! We will provide you with more information via email ahead of the event.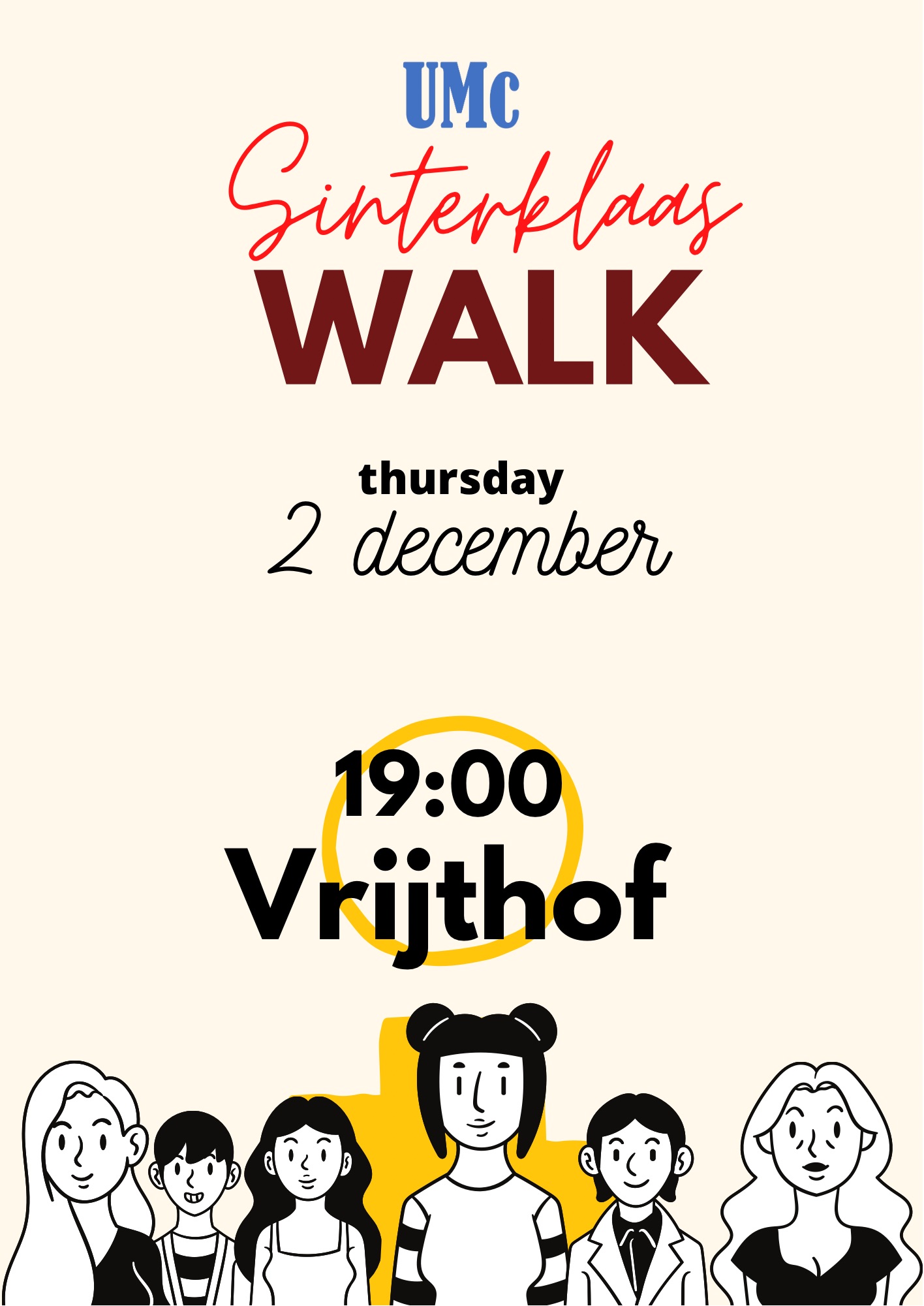 UM Community - Sinterklaas Walk

Registration website for UM Community - Sinterklaas Walk
UM Community - Sinterklaas Walkumcommunity-SSC@maastrichtuniversity.nl
UM Community - Sinterklaas Walkumcommunity-SSC@maastrichtuniversity.nlhttps://www.aanmelder.nl/umcsinterklaaswalk
2021-12-02
2021-12-02
OfflineEventAttendanceMode
EventScheduled
UM Community - Sinterklaas WalkUM Community - Sinterklaas Walk0.00EUROnlineOnly2019-01-01T00:00:00Z
Vrijthof square by the Basiliek van Sint ServaasVrijthof square by the Basiliek van Sint ServaasVrijthof Maastricht Netherlands