The
11

th Biennial International Conference of the Dutch HRM Network 2019
"The Societal Impact of HRM"
Welcome to the Dutch HRM Conference 2019 which will be hosted by the department of HR Studies at Tilburg University.
The registration for the conference is now open. The early bird fee for participants is €325 (up until the 15th of August) or €175 for PhD students.
For PhD students, an additional option is available to attend the PhD consortium  (13th November 2019) free of charge and an option is also available to attend the PhD dinner. 
Dutch HRM Conference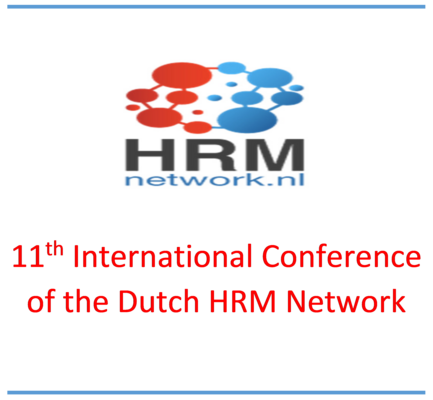 Registration website for Dutch HRM Conference
Dutch HRM Conferenceinfo@hrm-network.nl
Dutch HRM Conferenceinfo@hrm-network.nlhttps://www.aanmelder.nl/107867
2019-11-13
2019-11-15
OfflineEventAttendanceMode
EventScheduled
Dutch HRM ConferenceDutch HRM Conference0.00EUROnlineOnly2019-01-01T00:00:00Z
Tilburg UniversityTilburg UniversityWarandelaan 2 5037 AB Tilburg Netherlands