You can register here for our upcoming DPO Certification courses:
20-24 September 2021 (Brussels / online) 
22-26 November 2021 (Maastricht / online)
Limited number of seats is available. Pre-payment is a condition for participation. You will receive an invoice.
Register now!
For other courses and events, or for further information about the European Centre on Privacy and Cybersecurity, please visit our webpage.
DPO Certification courses 2021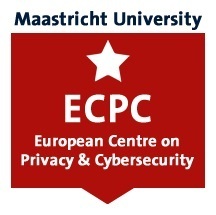 Registration website for DPO Certification courses 2021
Joyce Groneschildjoyce.groneschild@maastrichtuniversity.nl
Joyce Groneschildjoyce.groneschild@maastrichtuniversity.nlhttps://www.aanmelder.nl/124767
2021-12-31
2021-12-31
OfflineEventAttendanceMode
EventScheduled
DPO Certification courses 2021DPO Certification courses 20210.00EUROnlineOnly2019-01-01T00:00:00Z
To be announced
To be announced