Meet our FPN Alumni
----------------------------------------------------------------------------------
Christiane Dihm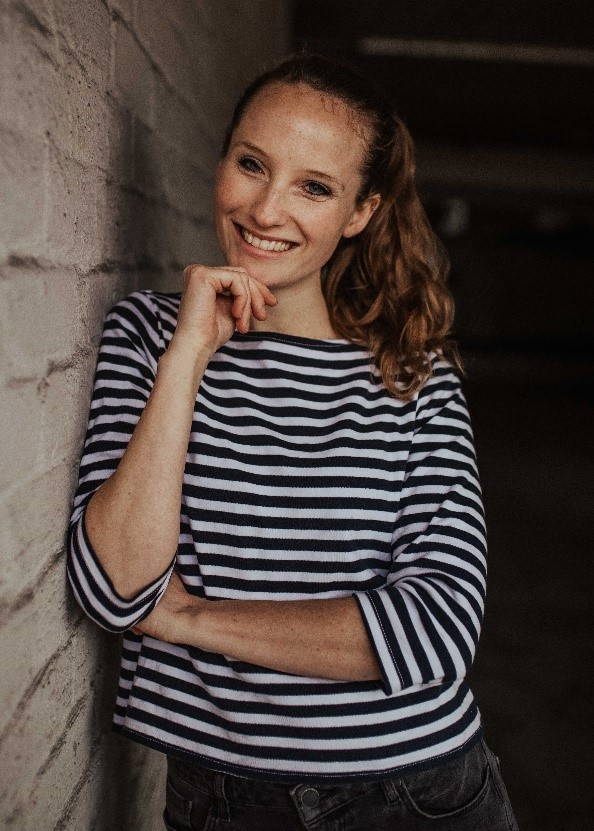 Master in Psychology, Work and Organisational Psychology, Year: 2017/2018
Current jobs:
HR Development & Scrum Master (80%) at sepago
(IT-service-provider)
Freelance Psychologist (20%)
My work in HR development includes tasks such as:
Identifying relevant competences of employees to succeed in their roles and strengthen our business objectives
Analysing suitable formats to strengthen these competences (online courses, external trainings, internal trainings,…)
Organising and moderating internal workshops & trainings (e.g. presentation trainings, time management,…)
Creating learning paths
Organising company events and company "learning-days"
As a Scrum Master I accompany 3-4 teams moderating review, retrospective and planning meetings, supporting in conflict situations and coaching team members
Evaluating the yearly employee survey and identifying suitable measures to increase employee satisfaction
Implementing measures for employee mental & physical health
Supporting team leads in their roles, through analysis of what the team or team-members need, or by providing helpful material for their yearly reviews
My work as a freelance Psychologist currently includes:
Working with educational institutions: conducting assessment centres for 13-year old students for their career orientation
----------------------------------------------------------------------------------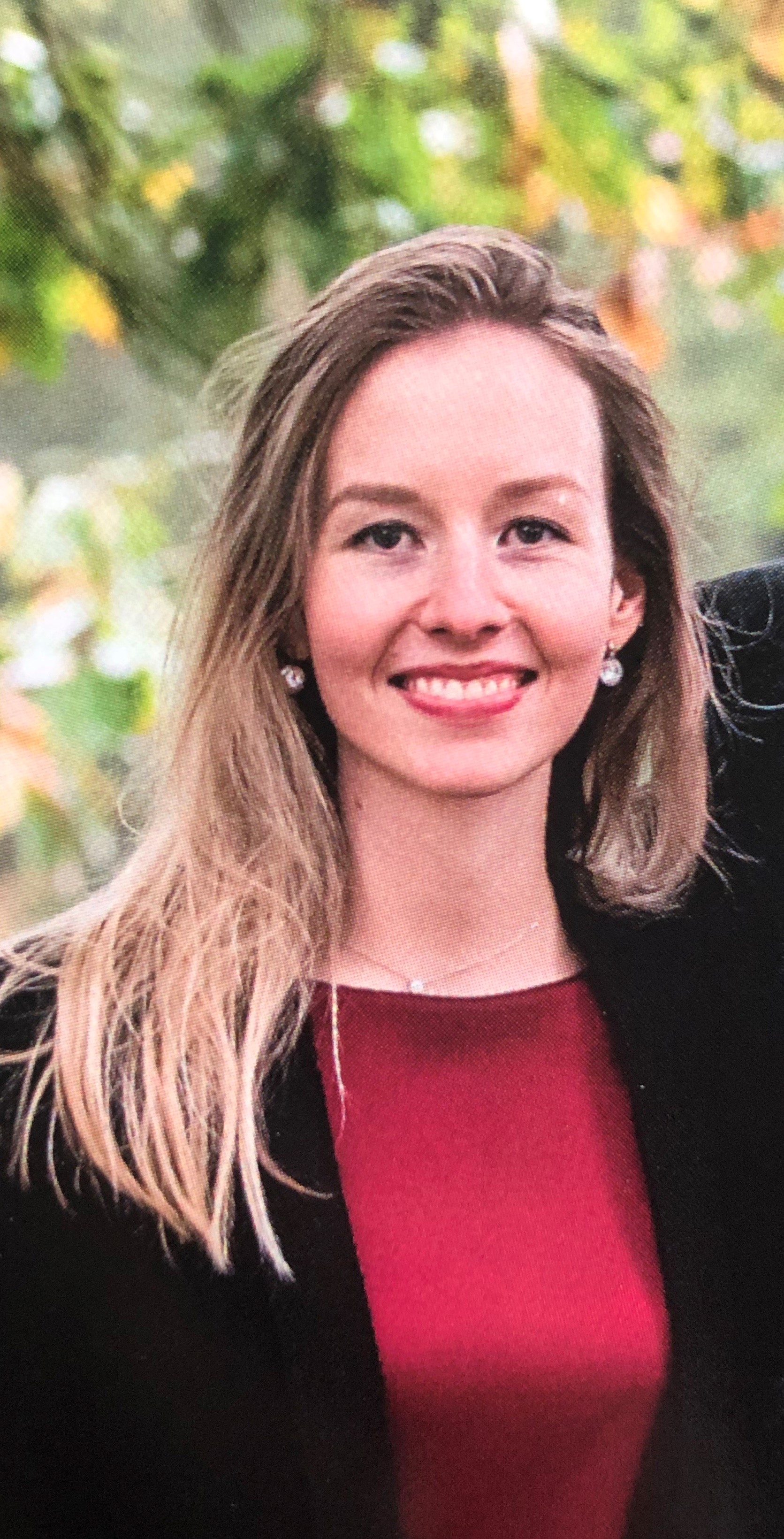 Isabel Engel
After completing an 8-month research internship at Philips, Isabel graduated from Maastricht University in 2014 with a master's degree in Health & Social Psychology. She then kick-started her professional career as an executive search consultant (better known to some as "headhunter"), in what was still considered then the financial heart of Europe: London!
About a year and a backpack filled with experiences later, she moved to Belgium to help expand the Belgian branch of the Dutch executive search firm Ebbinge. With her contributions, she eventually earned a spot in the "Best Young Professional Top 100" ranking of 2017 as the youngest consultant.
Isabel has spent the last 3+ years of her career working as a Human Capital Consultant for Deloitte, running global projects in the field of strategic change, organisation transformation and talent development. After becoming a mother to a wonderful little boy last year, she is currently taking some time off to fully enjoy this special period and determine what her next adventure should look like.
As evidenced by her own career path, Isabel likes to encourage the idea of "patchwork careers", or the careful construction of your own career path in line with your ambitions and dreams for a particular phase in your life. If you are interested in finding out more about the concept of patchwork careers and Isabel's story, then don't hesitate to sign up to this session!
In the meantime, feel free to already connect with Isabel on LinkedIn: https://www.linkedin.com/in/isabel-engel/  
----------------------------------------------------------------------------------
Miriam Heynckes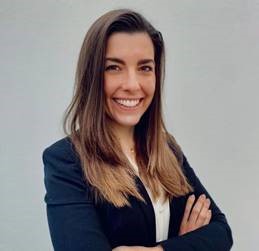 Miriam Heynckes grew up in Germany, yet her academic career was born and raised in Maastricht. From 2012 to 2017 she completed the BSc of Psychology and Neuroscience as well as the Research Master of Cognitive Neuroscience, both with distinction. During her Bachelor studies Miriam followed the honors program, spent a semester at Stellenbosch University, South Africa and conducted a Marble research project, next to tutoring at the faculty of Psychology and Neuroscience. During her master thesis internship with Federico De Martino at Maastricht University they, together with Elia Formisano and Peter De Weerd, successfully applied for a "Research Talent" grant awarded by the Dutch organization for scientific research (NWO). Her PhD is a collaboration between two research groups and targets fundamental mechanisms of the brain during auditory perception, which she investigates using functional magnetic resonance imaging (fMRI). Besides research, in her PhD Miriam has actively been teaching and supervising Bachelor and Master students at different faculties of Maastricht University, mostly centering on topics of perceptual and attentional mechanisms of the human brain.
----------------------------------------------------------------------------------

Romain Hollands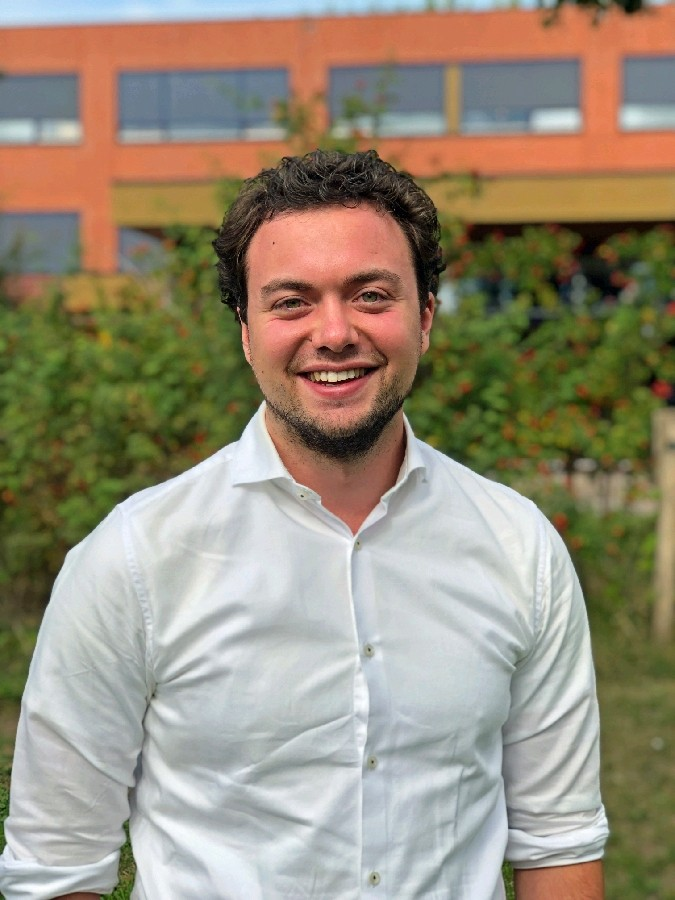 Romain Hollands was born and raised in the south of Limburg. He obtained his Research Master in Drug Development and Neurohealth at the University of Maastricht in 2018 after gaining his BSc in Psychology and Neuroscience also in Maastricht. During his internship at Hoffman – La Roche in Basel he investigated a novel target for human epilepsy treatment in mouse and rat models. Afterwards, he started working as a teacher and project leader at the University of Maastricht. Instead of working as he researcher himself, Romain chose to work for and with researchers. Currently he is a scientific consultant and international account manager at Noldus IT.
Noldus IT is the world leader in scientific hard- and software solution for behavioral (neuro)scientific research in animals and humans. Founded 31 years ago in Wageningen, The Netherlands, it currently serves researchers in over 100 countries worldwide. In his position, Romain visits clients all over the world advising and helping them with their current and future research.


----------------------------------------------------------------------------------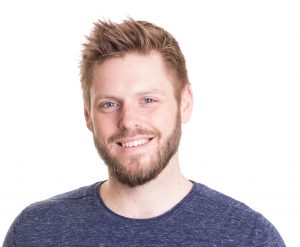 Job van den Hurk
Job van den Hurk is a cognitive neuroscientist. After his Bsc in psychology and Msc in cognitive neuroscience, he obtained his PhD at Maastricht University for his research on higher order visual processing. He then worked as a postdoctoral research fellow at the Catholic University of Leuven, Belgium, where he studied how visual brain regions of congenitally blind people are functionally organized. He mainly uses functional and structural MRI as neuroimaging methods, and unravels the data using computational modeling and machine learning techniques. At this moment, he works as scientific manager at ultra-high field MRI center Scannexus in Maastricht, as well as assistant professor at Maastricht University.
Job is co-founder and editor-in-chief of award-winning scientific platform BrainMatters, which intends to make neuroscience accessible to the broader public. He also writes blogs and articles for the writer's collective Kaf.online, and is co-host of the Dutch tv show 'Brainstorm'.
----------------------------------------------------------------------------------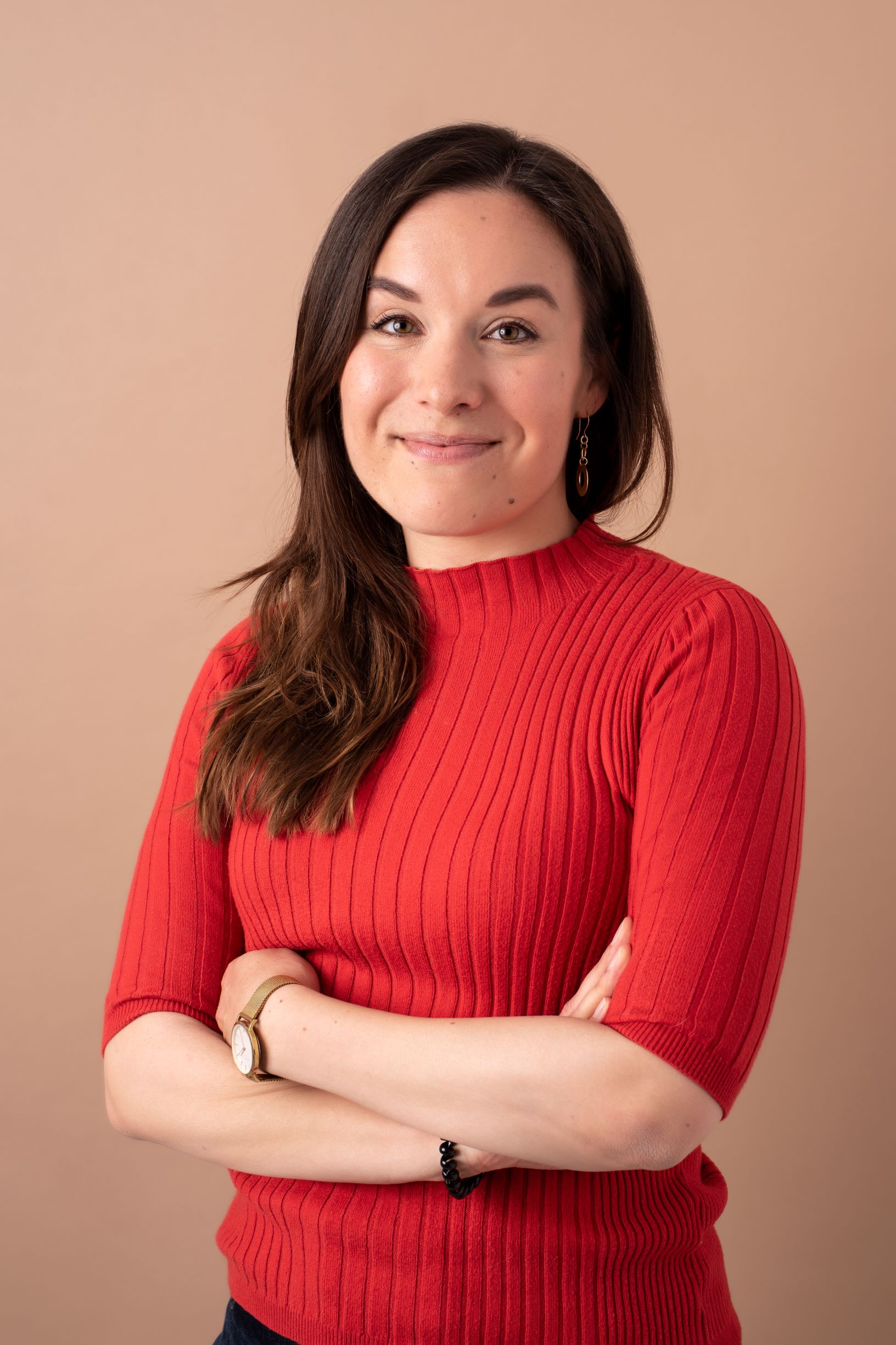 Saara Martinmäki
Saara Martinmäki grew up in Northern Finland but has now spent half her life living abroad. She completed her BSc in Psychology at the University of Glasgow with a year abroad at the University of California San Diego. During the year in California, she worked as a research assistant in various posttraumatic stress disorder projects and fell in love with applied research. That lead her to attend the Research Master in Psychopathology in Maastricht 2015-2017.
Following her internship, Saara worked first as a junior researcher and policy adviser for ARQ Centre of Expertise for the Impact of Disasters and Crises. There, she worked on her PhD and on creating guidelines for supporting first responders in the aftermath of a terrorist attack or other violent incidents. Her PhD project focuses on stress and trauma in high-risk occupations such as police and humanitarian aid staff, and she is currently in the final stages of thesis writing. A year ago, she started working as a researcher for ARQ International, which focuses on supporting the mental health and psychosocial wellbeing of people affected by war, disasters, and the aftermath of traumatic events in low- and middle-income countries. She works on several different projects, such as a large EU collaborative project focusing on community-based low-intensity psychological intervention for Syrian refugees in EU countries and the Middle East.
----------------------------------------------------------------------------------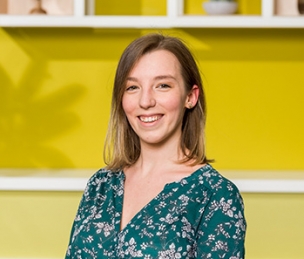 Sara Mazzini
Sara Mazzini was born and raised in Italy, where she obtained her Bachelor in Psychological Sciences and Techniques from the University of Bologna in 2018. She then moved to the Netherlands and obtained her Research Master in Cognitive Neuroscience from Maastricht University in 2020. She did her research internship in the Brain and Language group, part of the Maastricht Brain Imaging Center, focusing on the oscillatory correlates of syntactic encoding and how these differ between healthy controls and classic galactosemia patients. After graduating, she worked as a research assistant in the same research group.
Currently, she is a PhD student at the Max Planck Institute for Psycholinguistics in Nijmegen. The institute is part of the German Max Planck Society and it is entirely devoted to the study of how language is produced and understood, and how these skills are acquired by first or second language learners. In her PhD, she investigates the role of neural synchrony within and between brains in face-to-face communication, using both EEG- and NIBS-based hyperscanning techniques.
----------------------------------------------------------------------------------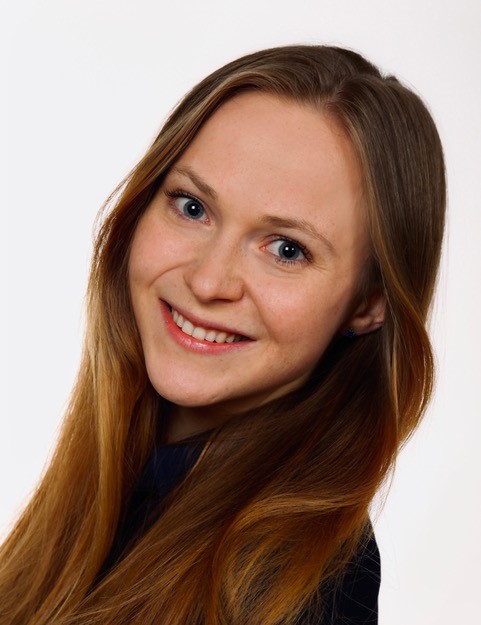 Gosia Michalowska
Gosia Michalowska comes from Warsaw, Poland. She studied Psychology at Maastricht University and obtained her Research Master's degree in Cognitive and Clinical Neuroscience in 2020. Gosia spent her research internship in Manchester, UK, where she focused on pathological ageing processes imaged in vivo with Positron Emission Tomography. Her project ultimately developed into a longer collaboration with the University of Manchester, leading to a manuscript, soon to be sent for her first publication. Gosia is currently based in Stockholm, where she works in the Nordberg Translational Molecular Imaging Lab at the Karolinska Institute. She is using brain imaging to depict neuroinflammation in neurodegenerative diseases. In March, Gosia will begin her PhD in Medical Science at the University of Gothenburg. She is transitioning to a stem-cell biology laboratory and will collaborate with AstraZeneca to design treatment strategies for neurodegenerative conditions.
----------------------------------------------------------------------------------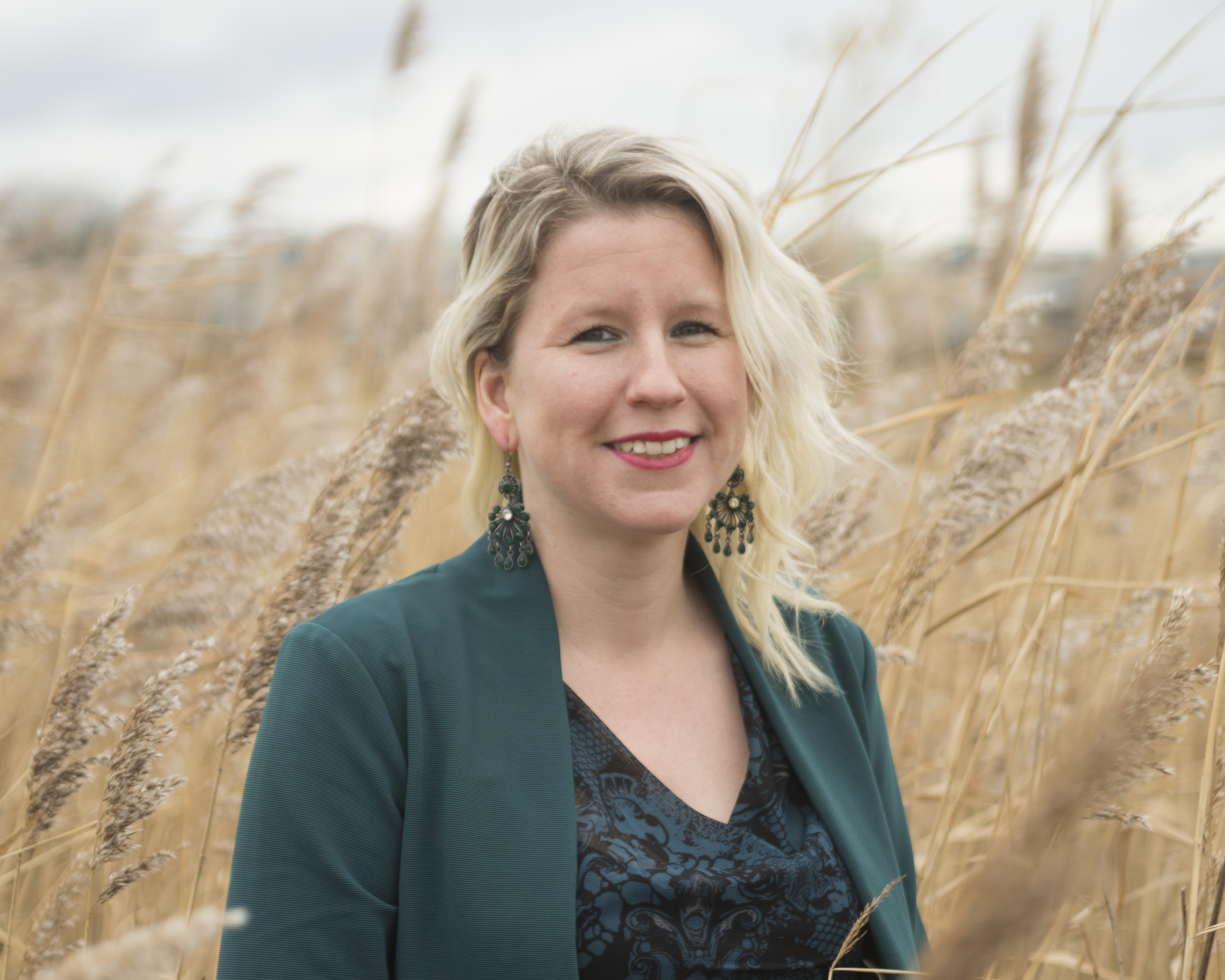 Cynthia Pallandt
In 2011 Cynthia Pallandt finished her master in Psychology & Law at Maastricht University, cum laude, just like her bachelor in psychology a year earlier. That could have been the start of an impressive career path in psychology. While applying for interesting jobs in her field of expertise after graduation, Cynthia was pointed to a traineeship in Information Technology. Not expecting to be qualified, she went in for a job interview and some tests and left that same day with a contract to sign. Fast forward to 10 years later, Cynthia is now working in a so-called DevOps (Development & Operations) team at the Dutch Railways.
Almost immediately after going into IT Cynthia also started doing volunteer work. Her choice to study Psychology was mostly an idealistic one and the urge to do work with significance for society remained. Cynthia works and has worked for foundations focusing on education about LGBTQ+ and polyamory themes. This is where her study came in handy, and she did an extra course in Sexology to complement her knowledge. She also cares about diversity and inclusion in a broader sense and considers herself an intersectional feminist and anti-racist. Cynthia considers better treatment of animals as a part of this, as animals are sentient beings for whose welfare the standards are set lower solely because they are of species other than ours. At this moment Cynthia is an elected politician for the Party for the Animals. She is a board member at the Dutch Water Authority (waterschap) Brabantse Delta, where she makes it her mission to stop the suffering of animals at the hands of the government and to fight climate change. 
Finally, if you hadn't noticed yet by this introduction, Cynthia loves storytelling. She writes for several media and at this moment she is finishing her first book about adopting and caring for rabbits from shelters. Feel free to connect with her on LinkedIn: https://www.linkedin.com/in/cynthia-pallandt-0a0b7037/.
----------------------------------------------------------------------------------
Ola Pres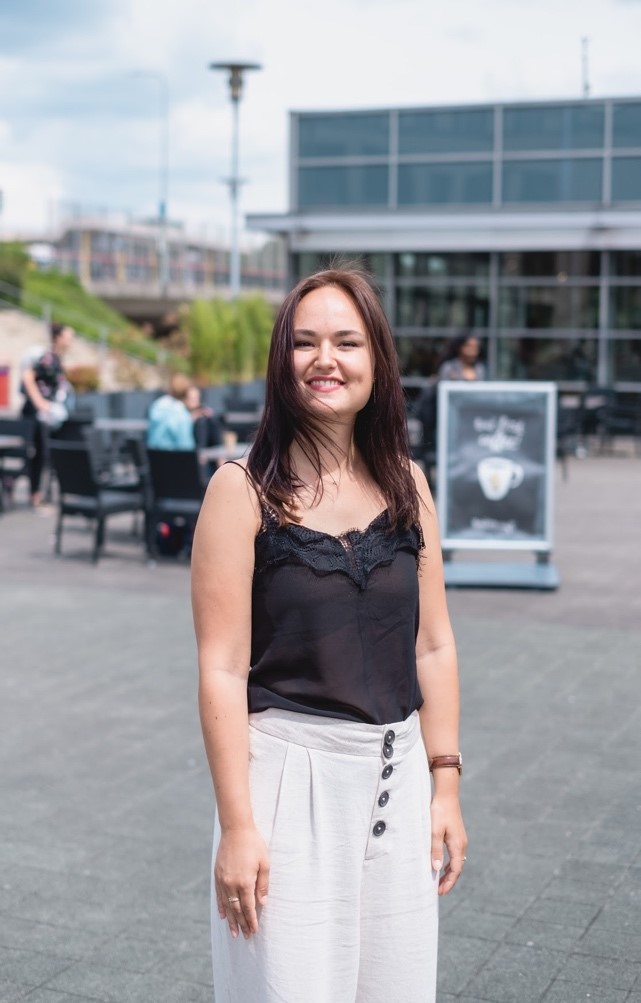 Master in Neuropsychology
Academic year 2018/2019
Job title: Neuropsychologist at NTC (Neurologisches Therapiecentrum) in Cologne
Full time since July 2020
In a team of neurologists, speech therapists, physiotherapists, ergotherapists, social workers
and nurses
Tasks:
1.Rehabilitation of patients with neurological conditions:
Diagnostics:

neuropsychological assessements (paper and pencil and computer) 
testing eligibility to drive a car
Therapy (single sessions and groups):

relaxation group (Progressive Muscle Relaxation sensu Jacobson and Autogenic Training sensu Schulz
attention group
memory group
visual dysfunction group
planning and logic group
support group to cope with changes
Psychoeducation:

pain management
stress management
mindfulness
eligibility of driving a car of a neurologic disease
smoking
2.Neuropsychological assessments for geriatric patients at affiliated the hospital:
Identification of early cognitive changes related to various types of dementia
Conversations to cope with disease
(3. Classes and courses for current employees that are in high risk for disease to prevent from occurring
Multimodal intervention with psychoeducation and relaxation techniques)
----------------------------------------------------------------------------------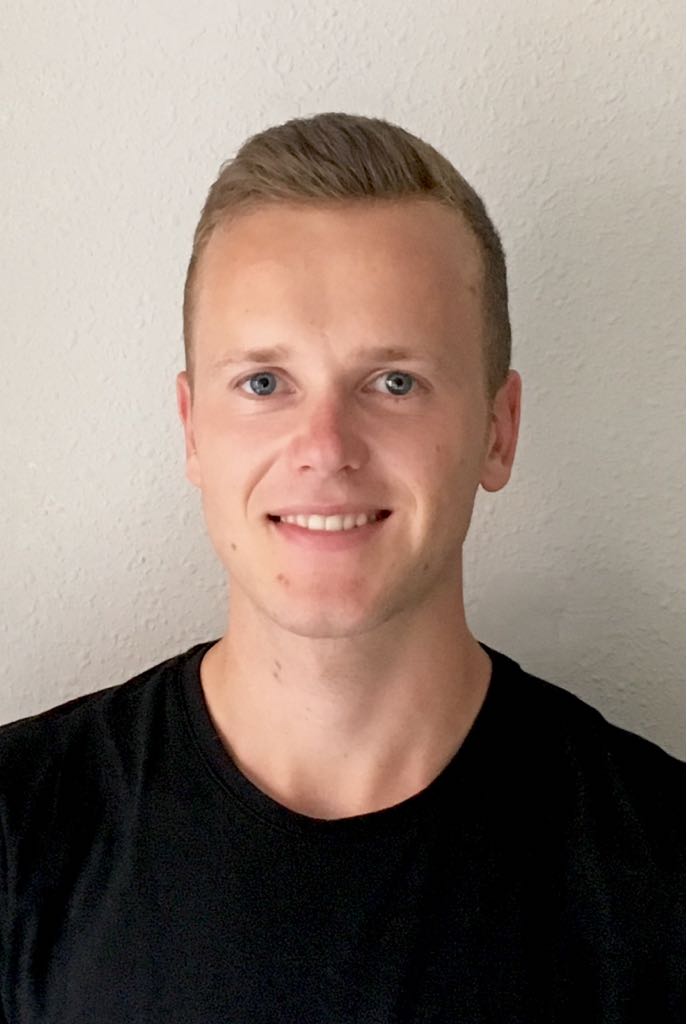 Renzo Riemens
Renzo J.M. Riemens was born and raised in the south of Zeeland, the Netherlands. In 2014, he successfully  obtained his Bachelor's degree in Biomedical Sciences  with a specialization in Molecular life sciences at Maastricht University, after which he entered the Research Master programme in Cognitive and Clinical Neuroscience with a specialization in Fundamental Neuroscience. For the compulsory 9-month internship, Renzo joined the research team of Dr. Raul Delgado-Morales and Prof. Dr. Manel Esteller at the "Institut d'Investigació Biomédica de Bellvitge" (IDIBELL), in Barcelona, Spain. During his internship, Renzo was assigned to a project aimed at characterizing and optimizing a neuronal in vitro model system derived from human neural stem cells within the context of Alzheimer's disease (AD). After successfully completing his Research Master studies in 2016, Renzo started a joint-PhD programme focused on neuroepigenomics in AD between Maastricht University and the Julius Maximilians-University, in Wuerzburg, Germany, under the primary supervision of Dr. Daniel van den Hove and Prof. Dr Thomas Haaf, respectively. In 2020, Renzo was awarded with a Kootstra Talent Fellowship for young talented scientific researchers by the Maastricht UMC+ Research Committee (WMUMC+) to fund his ow post-doc position. Currently, Renzo is a post-doc fellow in the group of Prof. Dr. Daniel van den Hove and Dr. Gunter Kenis at the Department of Psychiatry and Neuropsychology, Maastricht University, further expanding his research on neuroepigenomics in AD trough the implementation of both targeted and epigenome-wide (single cell) approaches, as well as induced pluripotent stem cell-based model systems.
----------------------------------------------------------------------------------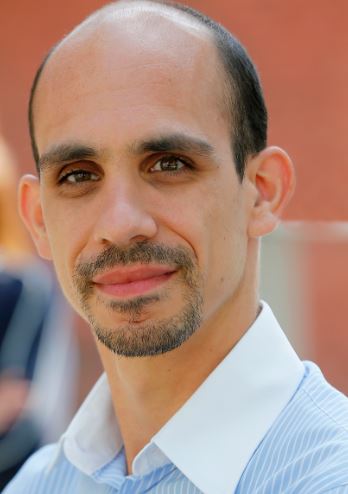 Marwin Snippe
He studied the bachelor of Psychology and continued his study with the master Social & Health Psychology. After his master, he ended up working at CZ – a health insurance company – doing data analysis on health fraud. Investigating health companies on possible fraud he also continued (and continues to do so) working on a PhD in Psychology. The subject of the PhD centres on self-identity in the health psychology theory: the Theory of Planned Behaviour. At this moment, he works as a data analyst at Stichting Radar in healthcare. Using regression analysis, structural equation modelling and factor analysis he tries to create new insights in health psychology. At his work, he tries to gain further insight in how to better provide insights to enrich the alumni experience using visualisation as a main tool. His hobbies are mindset, personal development and motivation.
----------------------------------------------------------------------------------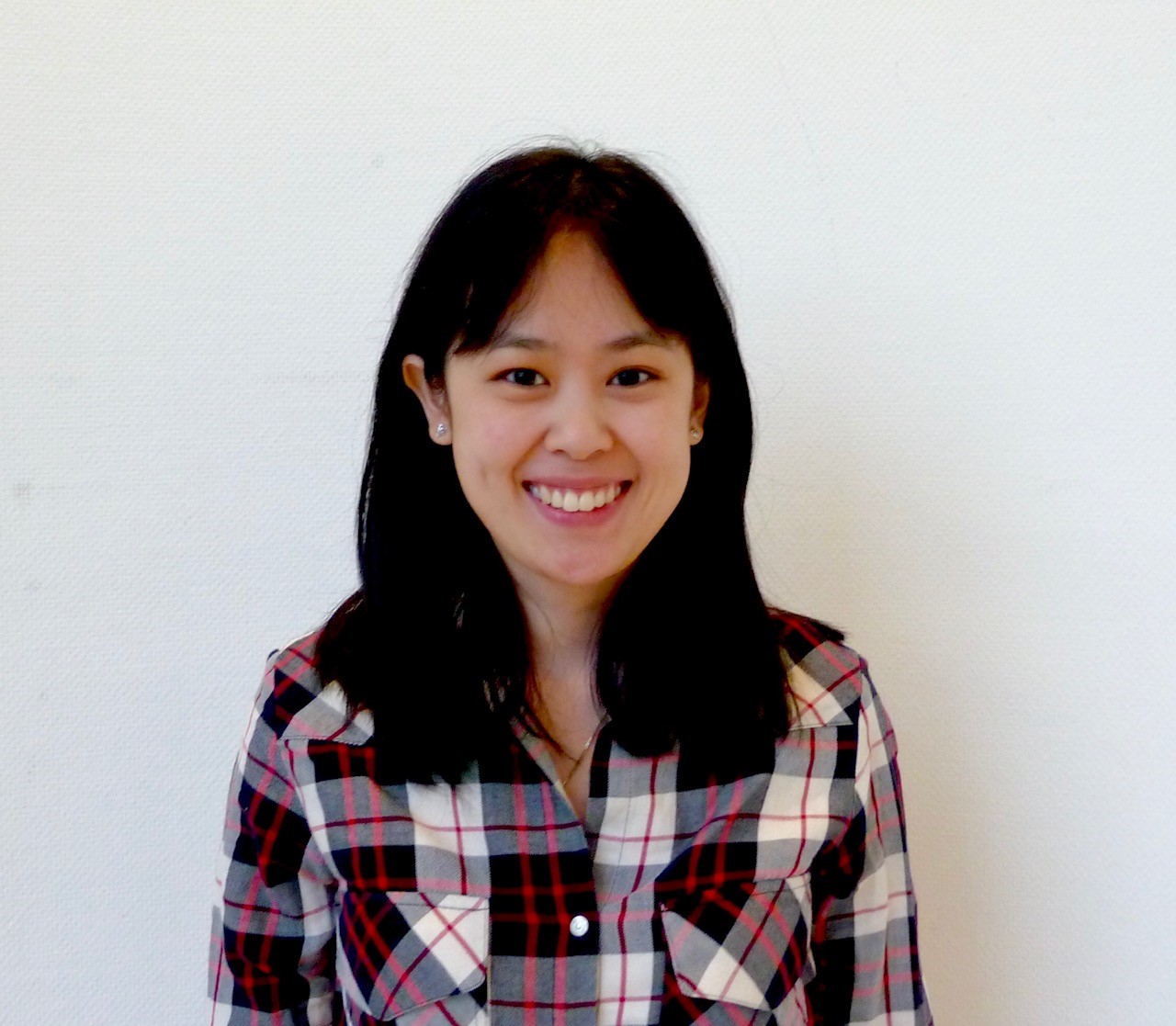 Jocelyn Tang
Jocelyn was born and raised in Malaysia where she also obtained her Bachelor Sc (Hons) Psychology. She then pursued her master's education in Maastricht University under the Work and Organisational Psychology track, graduating in the class of 2016-2017. Since then, she has been no stranger in the field of Human Resources, specialising in HR Rewards and Information Systems in multinational organisations. Passionate about people analytics, she is currently the Global HR Information Systems Specialist in Philips Domestic Appliances, covering 51 countries in her scope. In her current role, she acts as a subject matter expert in HR systems where she provides guidance to local teams on best practices and efficient use of HR systems and people data. She is also involved in project management where she drives delivery of outcomes from local teams and ensures a smooth implementation of HR employee facing systems, which is a key factor in promoting an optimal employee experience in an organisation.
----------------------------------------------------------------------------------
Sophie Thijs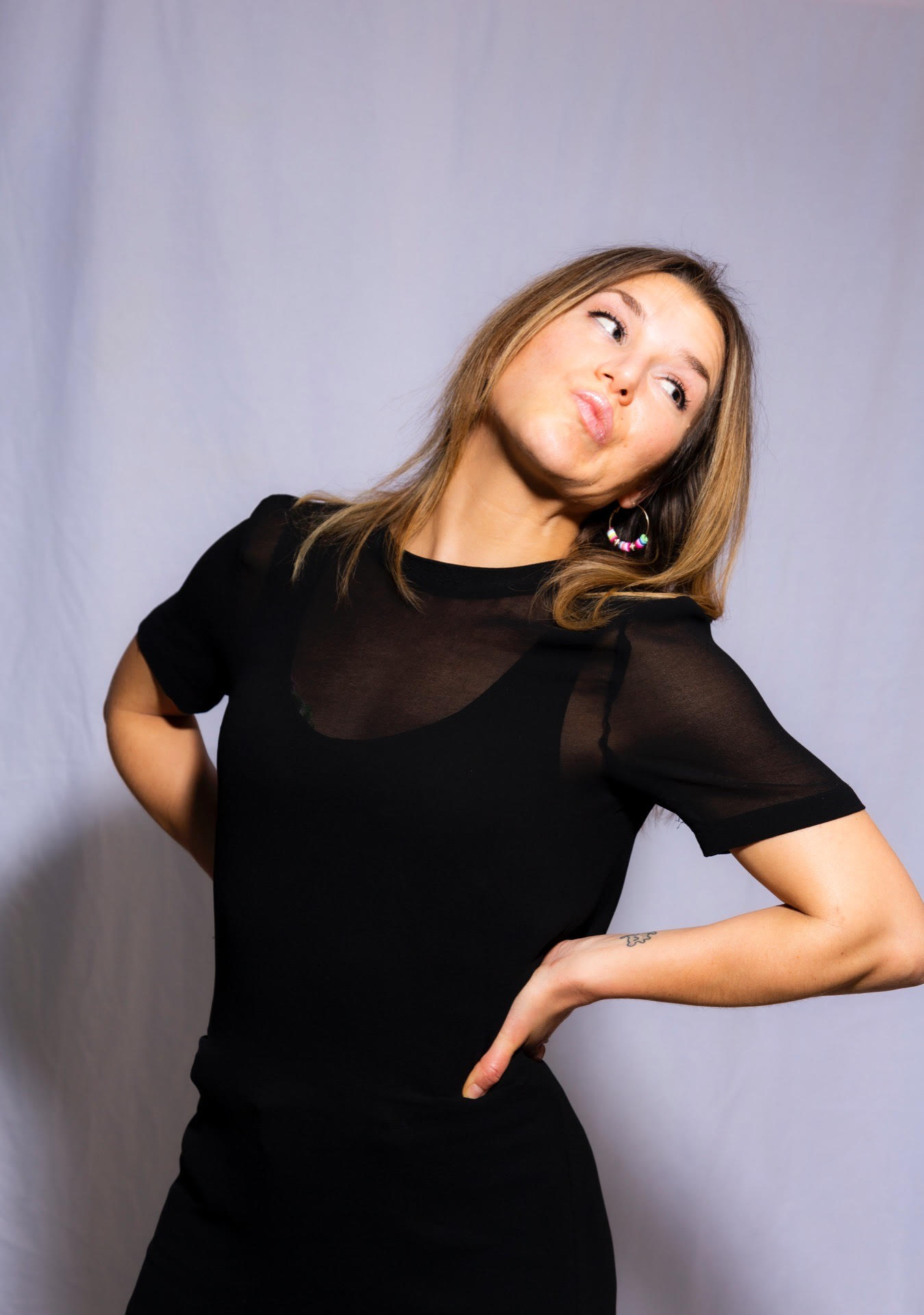 Sophie is one of the many examples that show it is not only about diplomas and achieving goals, but also to be happy with the development you make while working towards a job. As a Flemish person she came into the open Dutch study and work mentality and started working as a child and family psychologist at the age of 23. The university regarded it as normal to work as hard as possible towards a post-master's degree (gz-psychologist or remedial educationalist-generalist), but she felt like an exception because she did not want to do this. There was so much pressure on prestige, making money and being busy.
It took years to dare to apply a different method in her work as a psychologist. Plus, as a young adult, she found herself wanting to develop so many other talents besides the standard idea of ​​'go work in something that will give you a stable income'.
Now, 13 years later, she combines work as an independent youth and adult psychologist, with not working full-time and having more fun and earning money with other passions. For example, she applies her passions to use exercise and nutrition as quick solutions for people who want to feel mentally fitter. She also gives guest lectures for students as a volunteer at @ease and is a creative director on portrait photography projects.
----------------------------------------------------------------------------------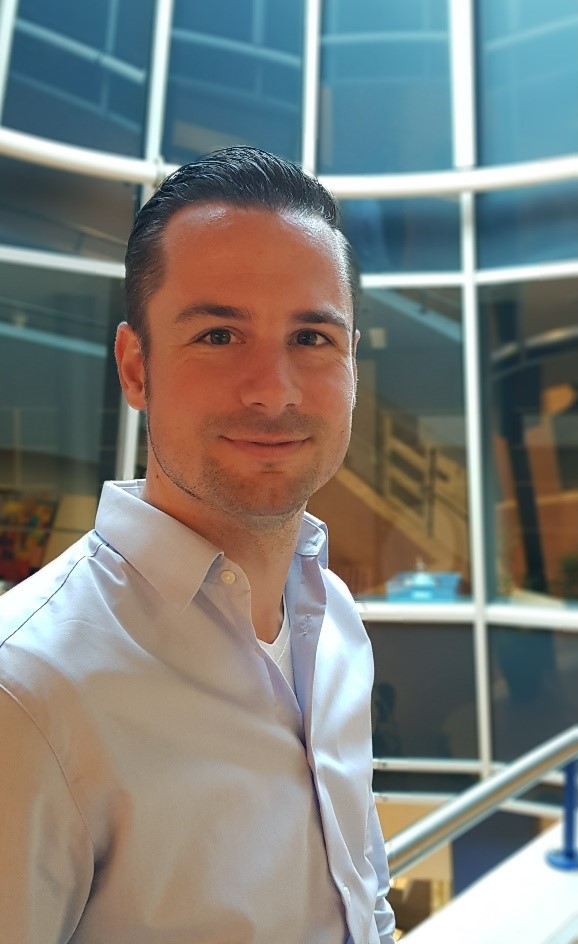 Bart Zuidberg
Police work is in many cases about human behavior, their thoughts and emotions. Knowledge from psychology is therefore relevant in a large part of police work. Bart Zuidberg works as an investigative psychologist for the police. Investigative psychologists apply their knowledge in the operation. Examples of common use in case studies are interrogation advice, risk assessment, assessment of statements and behavioral investigation advice.
2003 - 2007        Bachelor Cognitive Psychology - Maastricht University
2007 - 2008        Master Psychology and Law (Legal Psychology)  - 
                          Maastricht University 
2008 - 2012        Master of Criminal Investigation - Dutch Police Academy
2012 - 2016        Detective in multiple criminal investigations - Dutch Police
2018 - 2019        Postmaster education investigative psychologist -
                          RINO group
2016 - now         Investigative psychologist - Dutch Police
----------------------------------------------------------------------------------
​
Alumni Perspectives Februari 2022

Registration website for Alumni Perspectives Februari 2022
Alumni Perspectives Februari 2022alumni-fpn@maastrichtuniversity.nl
Alumni Perspectives Februari 2022alumni-fpn@maastrichtuniversity.nlhttps://www.aanmelder.nl/130561
2022-02-09
2022-02-09
OfflineEventAttendanceMode
EventScheduled
Alumni Perspectives Februari 2022Alumni Perspectives Februari 20220.00EUROnlineOnly2019-01-01T00:00:00Z
Maastricht UniversityMaastricht UniversityMinderbroedersberg 4-6 6211 LK Maastricht Netherlands