Dear colleague,
We hereby kindly invite you to our online matchmaking event on January 14th from 11:00 to 12:30.
While reading the recent flagship pre-proposals we observed a strong link between TU Delft and Erasmus MC, while the link with the Erasmus University Rotterdam (EUR) was less well developed. We are, therefore, organizing an additional online event to explore the possibilities of engaging different disciplines from the Erasmus University in the flagship proposals. This event is open to all flagship applicants and interested researchers from TU Delft, Erasmus University and Erasmus MC.
The event will feature a plenary session with a number of short presentations to showcase different research disciplines from EUR , after which there will be room for discussions and matchmaking in breakout rooms. After the matchmaking event there will also be time to ask questions about the feedback that has been given on the pre-proposals.
We hope that you will join us at the event,
Joost, Sasa and the Core Team of Fundamentals in Health and Disease
Matchmaking Event Fundamentals of Health and Disease | Convergence for Health & Technology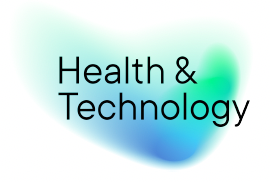 Registration website for Matchmaking Event Fundamentals of Health and Disease | Convergence for Health & Technology
Martine van Diepenbruggeconvergence.healthandtechnology@tudelft.nl
Martine van Diepenbruggeconvergence.healthandtechnology@tudelft.nlhttps://www.aanmelder.nl/130854
2022-01-14
2022-01-14
OfflineEventAttendanceMode
EventScheduled
Matchmaking Event Fundamentals of Health and Disease | Convergence for Health & TechnologyMatchmaking Event Fundamentals of Health and Disease | Convergence for Health & Technology0.00EUROnlineOnly2019-01-01T00:00:00Z
TU Delft, Aula TU Delft, Aula Mekelweg 5 2628 CC Delft Netherlands