Read the article about us in UM News!
What's UM community?
 UMc is a space where everyone at Maastricht University is welcome. Our goal is to integrate the diverse community of UM and give you a space to meet interesting people from different faculties, take part in fun events and improve your wellbeing. 
We are working together with the UM Student Services Center and the Wellbeing Movement to promote physical and mental wellbeing at UM. By providing you with the opportunity to integrate with the community we want to make your time at UM a more enjoyable memory and a great time to learn what makes you feel better. A part of the UMc events are focused on improving our wellbeing and overall health. UMc provides a space to explore and work on your wellbeing. 
But first and foremost we are focused on bringing students together. 
We are just warming up so if you have any fun ideas or would like to be a part of UMc don't hesitate to contact us at umcommunity-ssc@maastrichtuniversity.nl or via instagram @um.community
We also provide peer support
Are you sometimes feeling lonely and would like to grab a coffee with a fellow student? Or just chat or take a walk? Do you find it hard to navigate your way through Maastricht, the University or your faculty and would like someone to show you around? 
Peer supporters are here to help you! Peer support is about attention to the wellbeing of all students. With each other and for each other. A peer supporter is trained and guided to offer support in an informal, yet well-informed manner. A peer supporter is not a social worker! You don't have to experience emotional problems to find a peer supporter. If the peer supporter notices that a student needs more help, they will refer to other support.
A great thing about the diverse UM community is that our peer supporters are available in multiple languages. So you can take a small break from talking English all the time. Currently our peer supporters are available in English (of course), Dutch, German, French, Italian, Polish, Czech, Slovak, Thai, American Sign Language… and hopefully more to come!

you can always reach us at peersupport@maastrichtuniversity.nl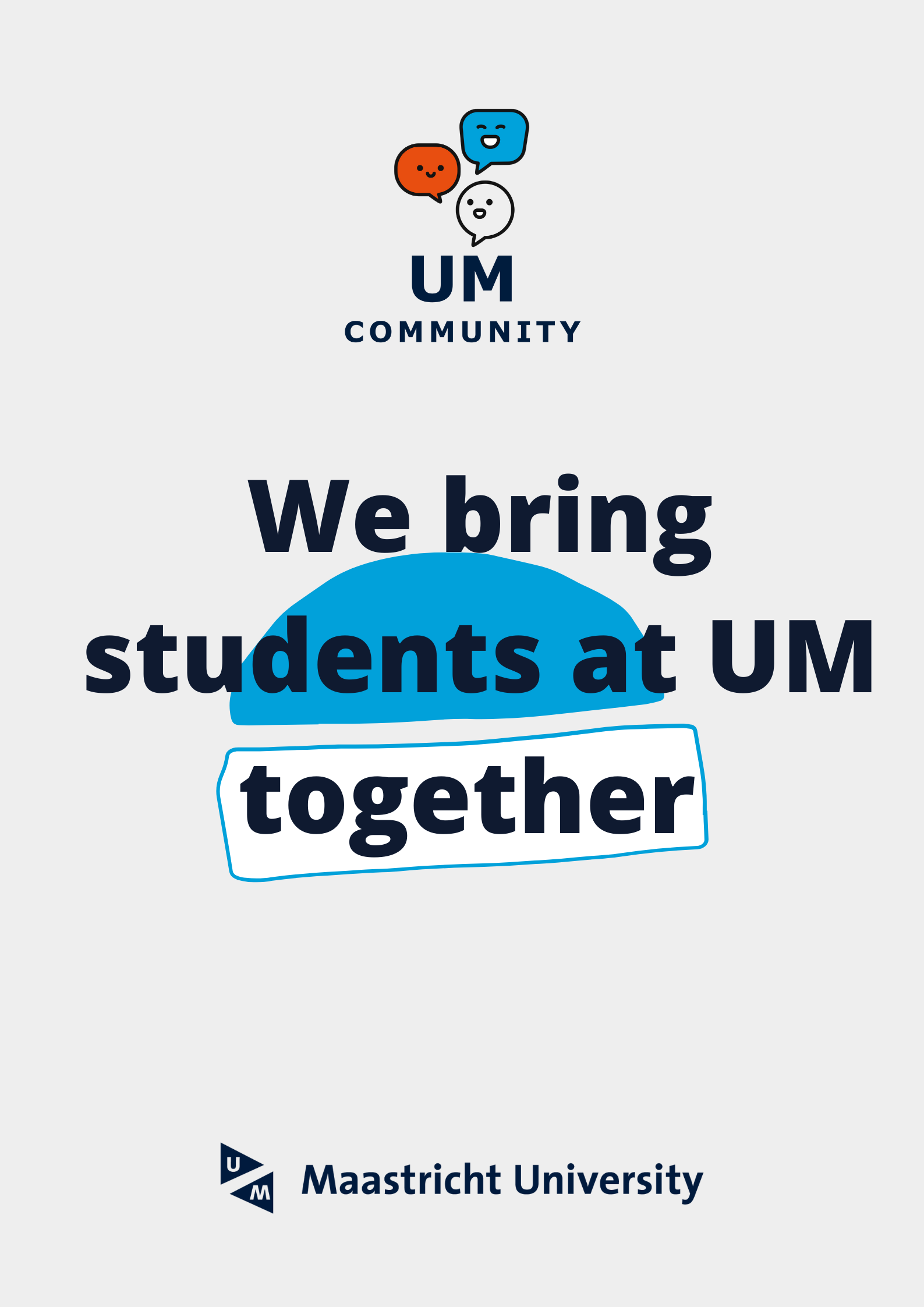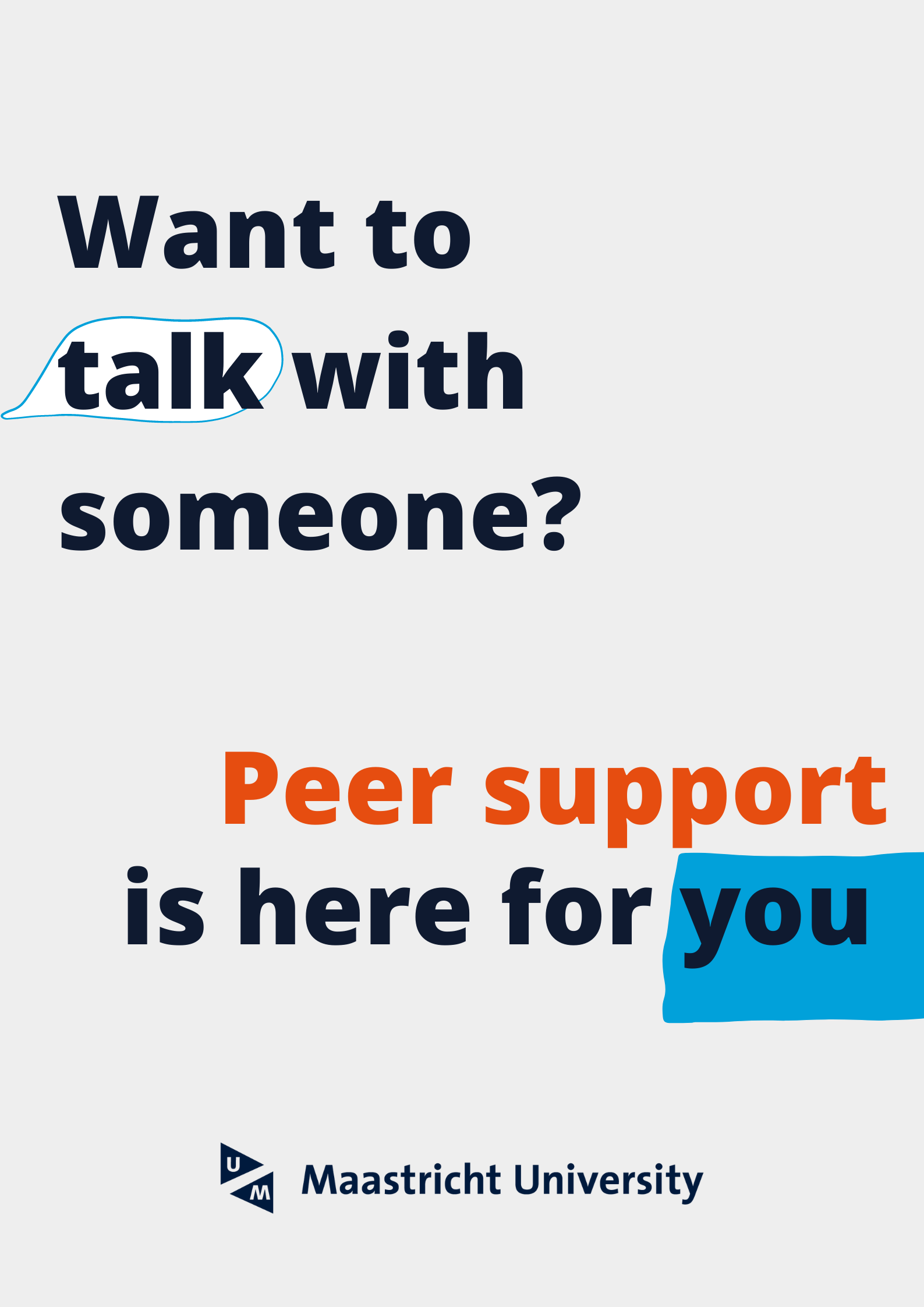 UM Community events

Registration website for UM Community events
UM Community eventsumcommunity-ssc@maastrichtuniversity.nl
UM Community eventsumcommunity-ssc@maastrichtuniversity.nlhttps://www.aanmelder.nl/131710
2022-02-23
2022-04-06
OfflineEventAttendanceMode
EventScheduled
UM Community eventsUM Community events0.00EUROnlineOnly2019-01-01T00:00:00Z
N - buildingN - buildingBrouwersweg 100 Maastricht Netherlands