You can register here for our upcoming DPO HA Certification courses:
6-10 February, 2023, Buenos Aires, Argentina
4-8 June, 2023, Amman, Jordan
25-29 September, 2023, Naivasha, Kenya
4-8 December, 2023, New York, USA   
Limited number of seats is available. Pre-payment is a condition for participation. 
For other courses and events, or for further information about the European Centre on Privacy and Cybersecurity, please visit our webpage.
DPO Certification Humanitarian Action 2023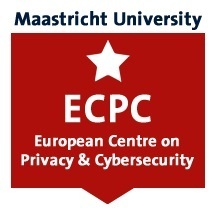 Registration website for DPO Certification Humanitarian Action 2023
DPO Certification Humanitarian Action 2023sabine.buth@maastrichtuniversity.nl
DPO Certification Humanitarian Action 2023sabine.buth@maastrichtuniversity.nlhttps://www.aanmelder.nl/138354
2023-12-31
2023-12-31
OfflineEventAttendanceMode
EventScheduled
DPO Certification Humanitarian Action 2023DPO Certification Humanitarian Action 20230.00EUROnlineOnly2019-01-01T00:00:00Z
Maastricht UniversityMaastricht UniversityMinderbroedersberg 4-6 6211 LK Maastricht Netherlands