Welcome to the group event 
We would like to invite you to an unforgettable group event taking place in Split, Croatia from 11 - 13 June 2023. These two nights at the hotel will be covered by the company. Extra hotel nights will be at your own expense. 
*This event is exclusively for employees and due to the size of the group we unfortunately cannot cater for spouses.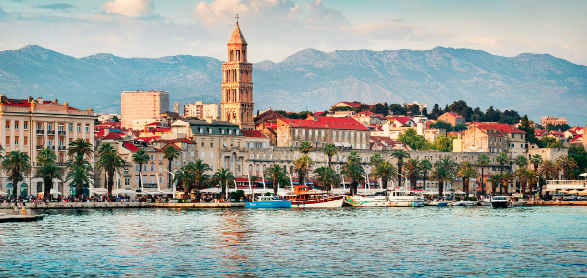 Split is a very interesting and must-visit place in Croatia. It has a rich history dating back to Roman times, but it is also a vibrant town with a lot to do. Bustling cafes, Riva – a seafront promenade perfect for strolling or people-watching, charming restaurants serving fresh mouth-watering dishes, breezy beaches, historic boutique hotels, and cozy wine bars, are just some of the attractions that draw thousands of visitors to Split every year.
Split has an awesome urban vibe, yet it feels slow-paced and relaxed. A 1700-year-old Diocletian Palace, the heart of the town, is full of cafés, cool bars and lovely restaurants. A seafront promenade – Riva – a pride of all people from Split, bustles with people.
Satriun - Inplenion 2023

Registration website for Satriun - Inplenion 2023
Satriun - Inplenion 2023manon@rientjes.nl
Satriun - Inplenion 2023manon@rientjes.nlhttps://www.aanmelder.nl/142176
2023-06-11
2023-06-13
OfflineEventAttendanceMode
EventScheduled
Satriun - Inplenion 2023Satriun - Inplenion 20230.00EUROnlineOnly2019-01-01T00:00:00Z
Room Mate AitanaRoom Mate AitanaIJDok 6 1013 MM Amsterdam Netherlands