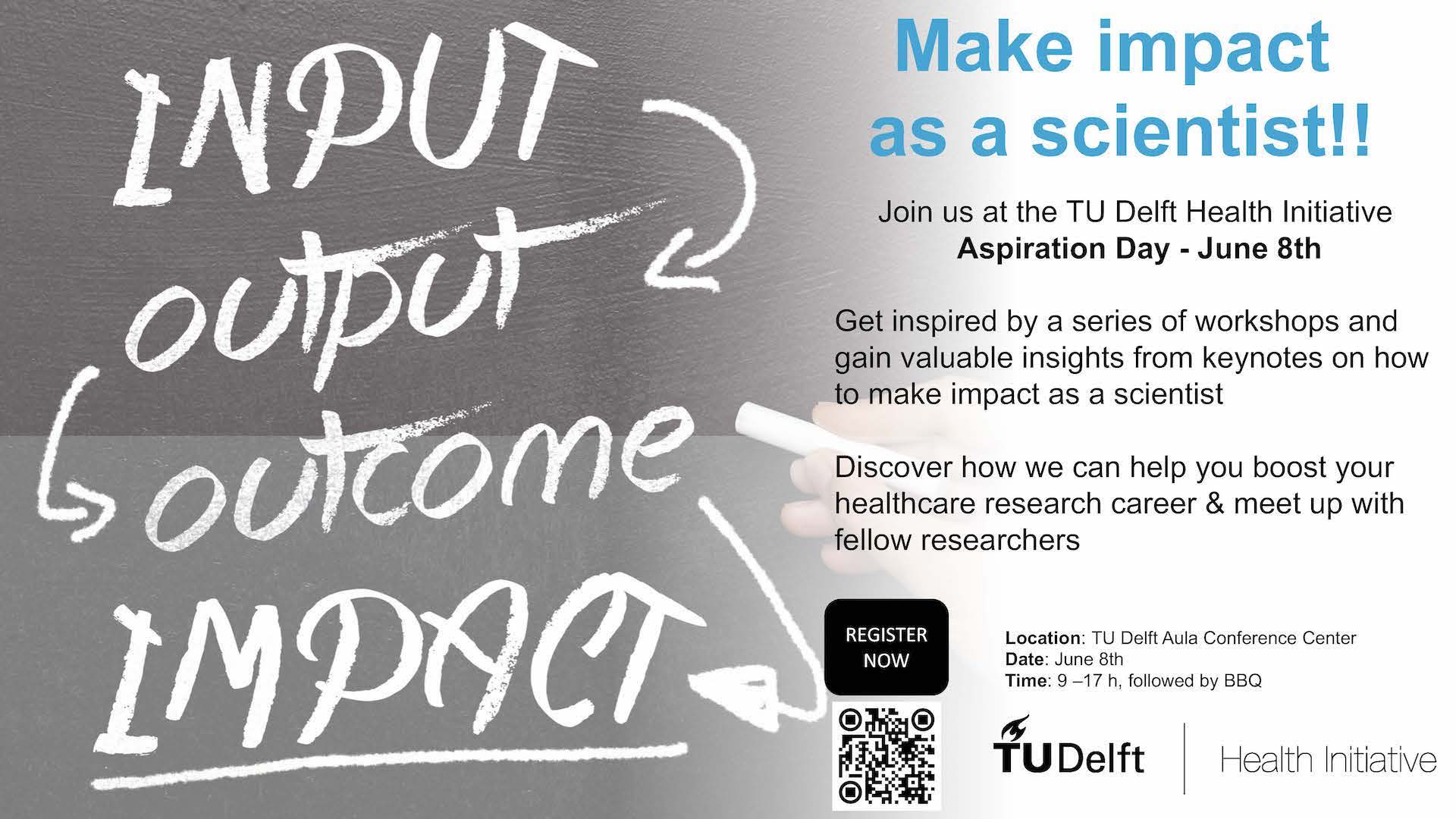 Dear colleague,
We are pleased and honored to invite you to our TU Delft Health Initiative Aspiration Day on 8 June 2023 from 9.30 to 17.00h at the Aula Conference Center TU Delft. The event will be followed with networking drinks and a BBQ.
TU Delft | Health Initiative brings together researchers involved in health research and innovation, in order to focus TU Delft expertise and to contribute to pioneering health technologies within relevant (inter)national research programs. We hope to welcome you on June 8 in Delft!
On this Aspiration Day our 4 themes are highlighted during a varied morning programme with different work sessions:
OncoTech, NeuroTech, CardioTech, CareTech, PharmaTech and HealthTech Systems.
The afternoon programme contains inspiring keynote speakers, including different talks on funding opportunities, building a great consortium and how to write a successful grant. During the breaks, you can join the Speed date sessions, and in the networking area, you can meet in an informal setting. The morning and afternoon programmes are complementary, and we hope to welcome you to both.
During the Aspiration Day, there is the possibility for participants to showcase their research during a poster competition and run the chance to win an brand-new iPad!!
Please note:
The language is English, and participation is free of charge (including lunch, drinks and BBQ), but spots are limited. Make sure you register now! 
On behalf of the TU Delft Health Initiative team, 
Richard Goossens, Frans van der Helm, Wouter Serdijn, Kristina Djanashvili, 
Frans Vos, Dennis Schaart Maaike Kleinsmann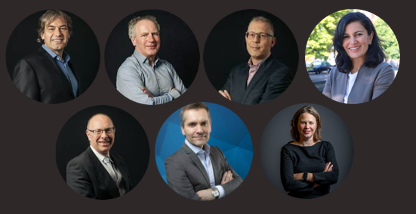 TU Delft Health Initiative – Aspiration Day 2023

Registration website for TU Delft Health Initiative – Aspiration Day 2023
Martine van Diepenbruggehealth@tudelft.nl
Martine van Diepenbruggehealth@tudelft.nlhttps://www.aanmelder.nl/143237
2023-06-08
2023-06-08
OfflineEventAttendanceMode
EventScheduled
TU Delft Health Initiative – Aspiration Day 2023TU Delft Health Initiative – Aspiration Day 20230.00EUROnlineOnly2019-01-01T00:00:00Z
TU Delft, Conference CenterTU Delft, Conference CenterMekelweg 5 2628 CD Delft Netherlands