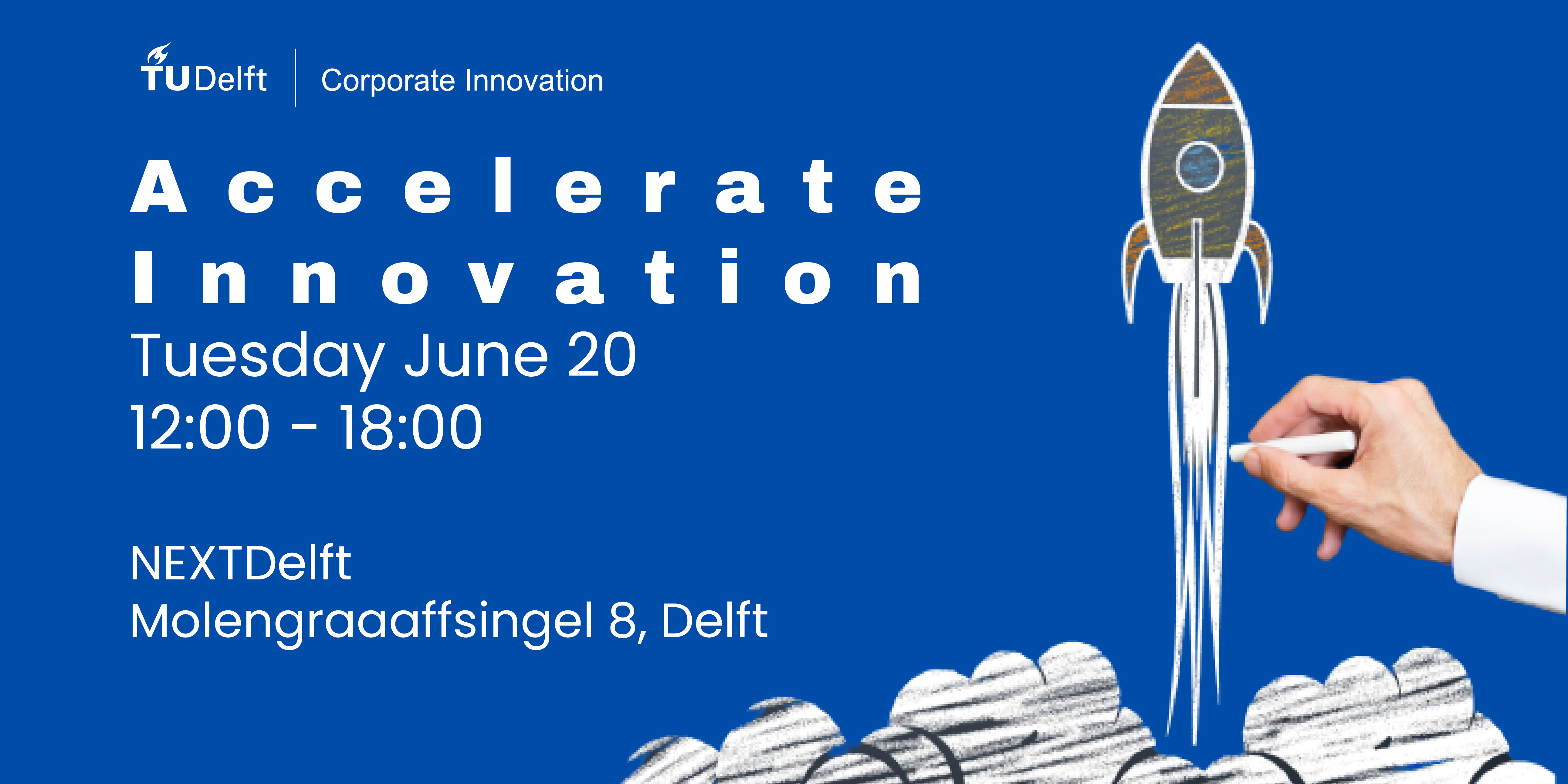 About the event
The second edition of our Accelerate Innovation event takes place on Tuesday, June 20, from 12:00 - 18:00 at NEXT Delft on TU Delft Campus! In this edition, we will dive into the topic of knowledge sharing. At the event, you will get to know the basic principles of Design Thinking, and you will get to network with like-minded professionals with diverse backgrounds. 
Together with DSM, a partner in the X!LEAD programme, we've developed a case about knowledge sharing. Every organization will recognize that there isn't always enough time to document work and to keep documents updated, so employees tend to retain knowledge in their heads. To prevent potential knowledge loss and poor accessibility, we want to explore how to transform time-consuming processes of sharing, exchanging and communicating knowledge. That way, we can accelerate innovation instead of reinventing the wheel over and over again.
During an effective Design Sprint, you will work with the X!LEAD Talents, our top tech talents who impact innovation at diverse companies, to solve the innovation challenge posed by DSM. You will follow the process steps Discover, Define, Design, Develop, and learn new tools to get to a solution. 
Programme
12:00 - 12:45 Walk-in with lunch
13:00 - 13:10 Opening and welcome
13:10 - 13:30 Talk about combining knowledge sharing with AI by Professor Alessandro Bozzon (Professor of Human-Centered Artificial Intelligence at TU Delft)
13:30 - 13:45 Case introduction by Leonor Guedes da Silva (tech program director) and Giulia Bacchi (innovation & strategic designer) from DSM
13:45 - 17:00 Design sprint led by Beau Goes
17:00 - 18:00 Network drinks 
Register your attendance to not miss out on this event!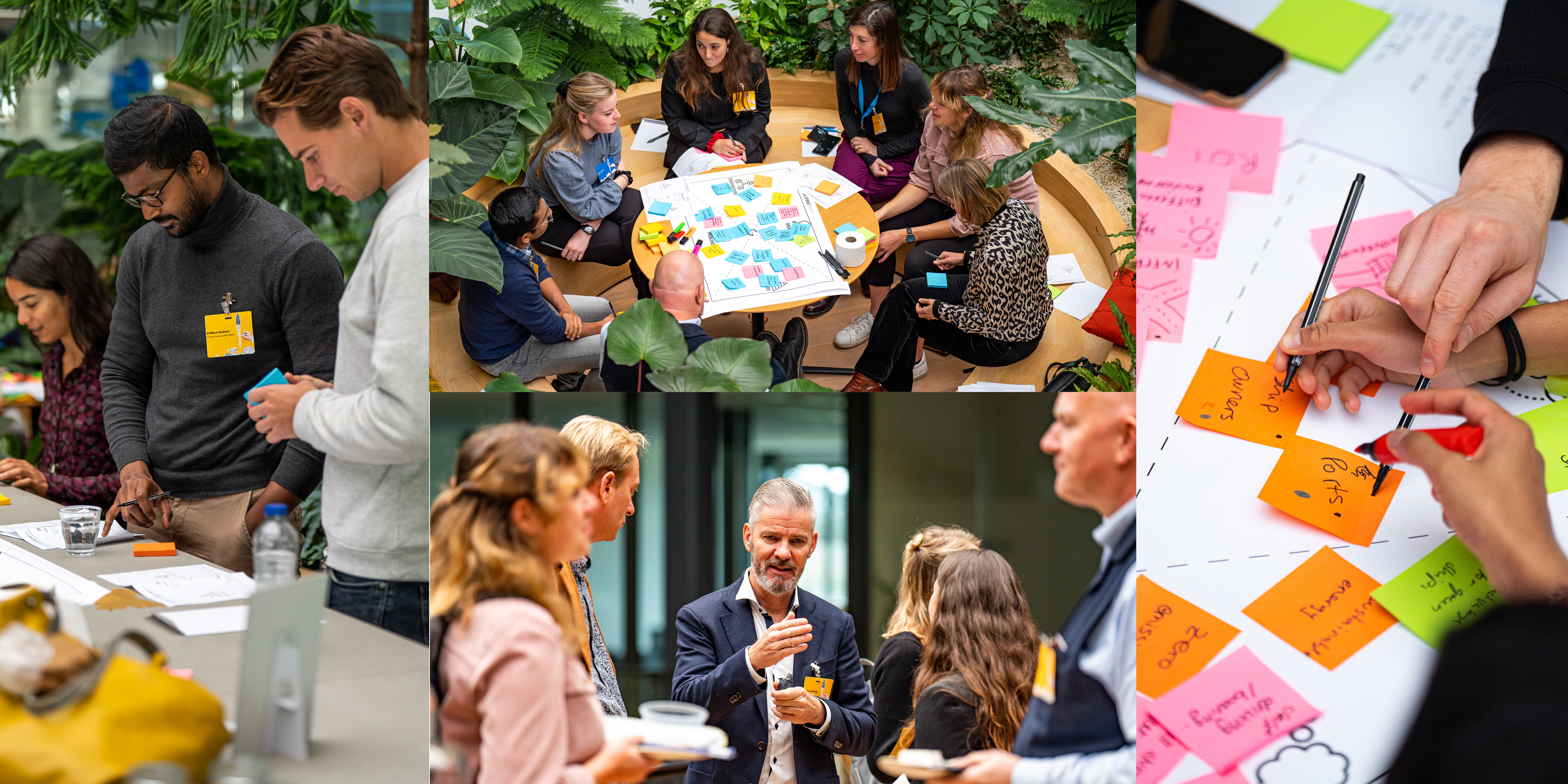 X!LEAD Accelerate Innovation event - knowledge transfer

Registration website for X!LEAD Accelerate Innovation event - knowledge transfer
X!LEAD Accelerate Innovation event - knowledge transferlead.corporate-innovation@tudelft.nl
X!LEAD Accelerate Innovation event - knowledge transferlead.corporate-innovation@tudelft.nlhttps://www.aanmelder.nl/accelerateinnovation
2023-06-20
2023-06-20
OfflineEventAttendanceMode
EventScheduled
X!LEAD Accelerate Innovation event - knowledge transferX!LEAD Accelerate Innovation event - knowledge transfer0.00EUROnlineOnly2019-01-01T00:00:00Z
NEXT DelftNEXT DelftMolengraaffsingel 8 2629J Delft Netherlands