Online Impact Café March:
Going circular with public spaces in Rotterdam
Thursday March 11
4 to 5.30 pm
Speakers
Anna Handschuh, lecturer marketing & Co-initiator Impact Business Design Lab, Hogeschool Rotterdam Business School
Lizanne Dirkx, design consultant at SuperUse Studios
Maarten van Andel, student of Global Marketing and Sales, Hogeschool Rotterdam Business School and participant in the Impact Business Design Lab
Nienke Binnendijk from BlueCity and Katri Kaunismaa from Rotterdam University of Applied Sciences host this café and invite you to join the conversation on Rotterdam public spaces going circular. 
Topic
At the end of 2020, a coalition of business, education and the local government of Rotterdam created a solution for a circular shadowspace in public spaces in Rotterdam. The participants of this challenge explain about their work in this project. Also, Lizanne shares how SuperUse Studios works on getting the public spaces in Rotterdam circular by explaining about their project Grondstoffenstation at the Afrikaanderbuurt.
More on the Shade Cloths project
Superuse was asked to collaborate as a design partner on a design for Shade Cloths for the city of Rotterdam, a project of the Impact Business Design Lab of the Rotterdam University of Applied Sciences in collaboration with the City of Rotterdam, the Rotterdams WeerWoord and Rotterdam Circular program. The wish of these parties is to develop a product from recycled materials. The product must also communicate about the causes and consequences of climate change. SuperUse Studios listed the technical and material-specific requirements together and provided the students with training in scouting residual materials. The students already made a first link for possible cooperation partners. By visibly applying a residual material, the design shows that waste is not self-evident, but a raw material for something new.
About the Impact Café
Every second Thursday of the month, BlueCity & Rotterdam University of Applied Sciences organize the Impact Café, the monthly meeting for entrepreneurs, students and teachers from all directions at the Rotterdam University of Applied Sciences who are involved in the circular economy or would like to know more about it.
Online Impact Café
Since the corona measures, we have hosted the Impact Café online. After registering you will receive a link with which you can enter the online cafe.
Why we do this
The Netherlands will be circular in 2050. At least, that's the plan, because today's society still deals with raw materials in a very wasteful way. BlueCity was founded as a circular model city for entrepreneurs. Located in an old swimming pool on the Maas, more than 40 companies are working on a circular economy, such as oyster mushrooms grown on coffee grounds and soap from residual flows, without palm oil or plastic packaging. Stop by for questions and answers, and connect with internship opportunities, graduation themes or perhaps your first job. Or just for some inspiration!
Participate?
We are always looking for motivated students who want to contribute to the Impact Café or its organization. Interested? Send an email to bluecity@hr.nl.
Online Impact Café March: Going circular with public spaces in Rotterdam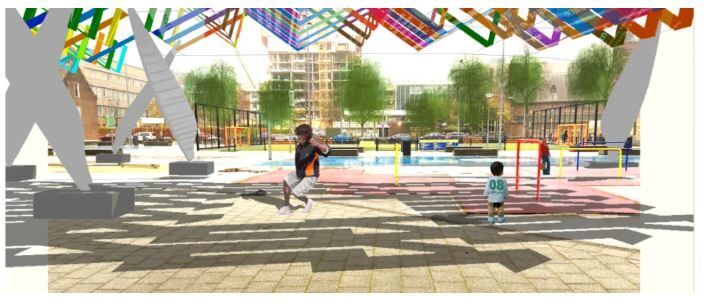 Registratiewebsite voor Online Impact Café March: Going circular with public spaces in Rotterdam
Online Impact Café March: Going circular with public spaces in Rotterdambluecity@hr.nl
Online Impact Café March: Going circular with public spaces in Rotterdambluecity@hr.nlhttps://www.aanmelder.nl/circularpublicspaces
2021-03-11
2021-03-11
OfflineEventAttendanceMode
EventScheduled
Online Impact Café March: Going circular with public spaces in RotterdamOnline Impact Café March: Going circular with public spaces in Rotterdam0.00EUROnlineOnly2019-01-01T00:00:00Z
Nog niet bekend
Nog niet bekend